Christina Walsh arrives at the College as new dean of first-year students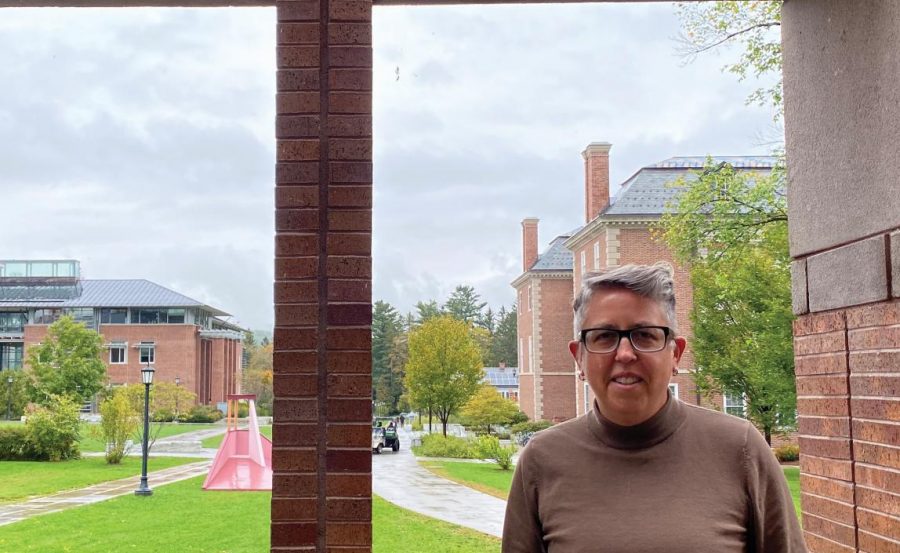 After former Dean of First-Year Students Christopher Sewell '05 left the College in June, the search began for someone to fill his place. Christina Walsh — who previously served as the dean of student engagement at Lane Community College and student engagement coordinator at Oregon State University — jumped at the opportunity to apply. 
"I couldn't be happier to be here, to be back to a liberal arts college and my roots," they said. 
On Sept. 14, Walsh was announced as the new dean of first-year students at the College, replacing interim Dean Rachel Bukanc, who will continue to serve as the senior associate dean of students. The dean of first-year students works with first-year students and Junior Advisors (JAs), in addition to taking on more specialized responsibilities. 
Walsh completed a cross-country move last week and has already begun to collaborate closely with the first-year class. Walsh brings a wealth of experience working in higher education to the College. 
After graduating from Wellesley College in 2005, Walsh earned a PhD in higher & post-secondary education at NYU while also working in residential life there. Walsh then became dean of student engagement at Lane Community College in Eugene, Ore., where they oversaw everything from academic advising and Diversity, Multicultural, and Gender Equity Centers to student leadership programs and orientation.
"I had a lot of work with both onboarding students into the college experience and helping them find their path," Walsh said. "[Working at Lane] was a perfect continuation of what I was doing at NYU working with first-years." 
After four years at Lane, Walsh transitioned to a similar role at Oregon State University as a student engagement coordinator, then began looking to return to the East Coast.
"Coming back to Massachusetts feels like coming home," said Walsh, who went to Wellesley, about the move to Williamstown.
Walsh praised the College's interview process. In particular, they said they were impressed by the information shared with candidates about on-campus support for identity and the Office of Institutional Diversity, Equity, and Inclusion. 
"I've never experienced that from any institution, and it really blew my mind," Walsh said. 
Although they are still settling in, Walsh is eager to begin forging new relationships at the College. "I hope to be able to establish myself on this campus in a way that students who do meet me feel connected, that they can reach out, open themselves up, and really create a relationship of trust," Walsh said. "The purpose of me being here is to support their success." 
Walsh also hoped to dispel any intimidation students may feel about venturing into Hopkins Hall or the Dean's Offices. 
"I'll have a three-quarter full-sized Atari video arcade game in my office," Walsh said. "I would really encourage students to just come in, see if I'm around, pop in, and say, 'Hi, can I play this?' The answer will always be yes."