Two Class of '66 alums unite classmates 55 years later through memories and digital jigsaw puzzles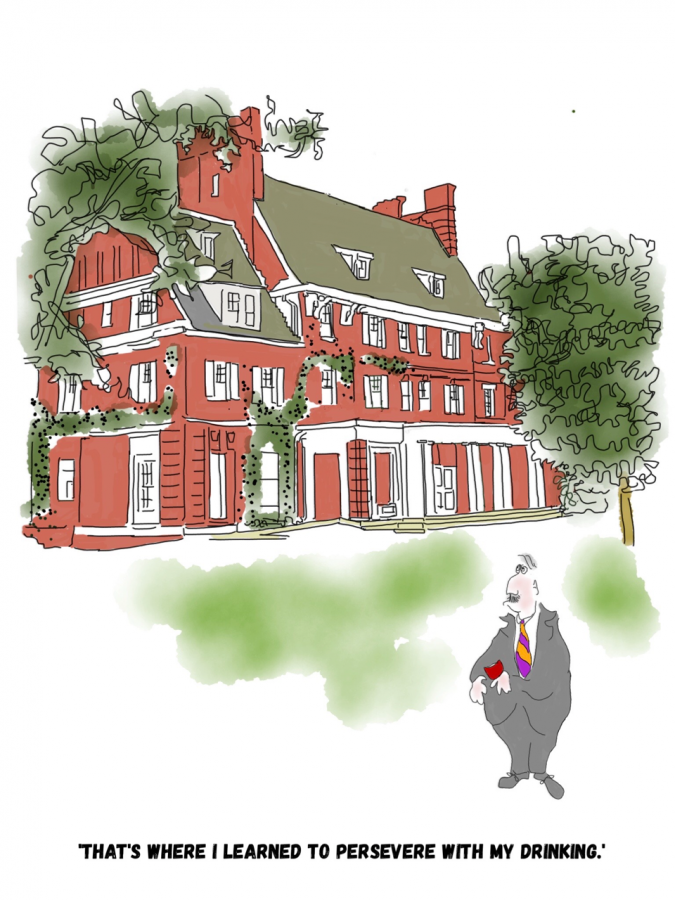 Just before the pandemic swept across the nation, the Class of 1966 co-Secretary Joe Bessey '66 submitted the Class Notes for Spring 2020 — notes that would not be printed and sent out for another few months. To his co-Secretary John Gould '66, this gap in time between news during a global health crisis seemed ill-suited for the unpredictable times.
"That was my impetus — the fact that this is such a volatile time," Gould said. "And we are such an elderly group of old farts."
This sentiment is reflected in Gould's inaugural post to a collaborative daily newsletter published exclusively for the Class of '66 through an email ListServ that has since reached over 450 posts and counting. After relaying news about a fellow '66 Eph's struggles during the onset of the pandemic, Gould encouraged his classmates to submit their own posts. "And now YOU," he wrote. "If you're up to it, please post some news for your 1966 friends on this list. Doesn't have to be long, but I'm worried about a lot of you."
Over a year after its creation, the newsletter is still buzzing with activity. Submissions range from photographs to anecdotes to debates about climate change. Bessey said that he did not expect the level of enthusiasm and engagement that met the newsletter. "We thought that after a month or two, everybody would get bored with this, and no one would send anything in," he said. "So then we'd just shut it down — well, the fact is that people kept sending stuff in."
In fact, virtual exchanges between classmates scattered across the world can become so heated that Bessey and Gould have had to intervene on several occasions. "Some people want to be able to vent," Gould said. "And I suggest that they write individual members and flame at them if they want to."
Not all the newsletter's posts are contentious, however. One of the most beloved contributions to the newsletter is an ongoing series of digital puzzles created by Dan Cohn-Sherbok '66, who uses them as a way to lighten his and his classmates' spirits.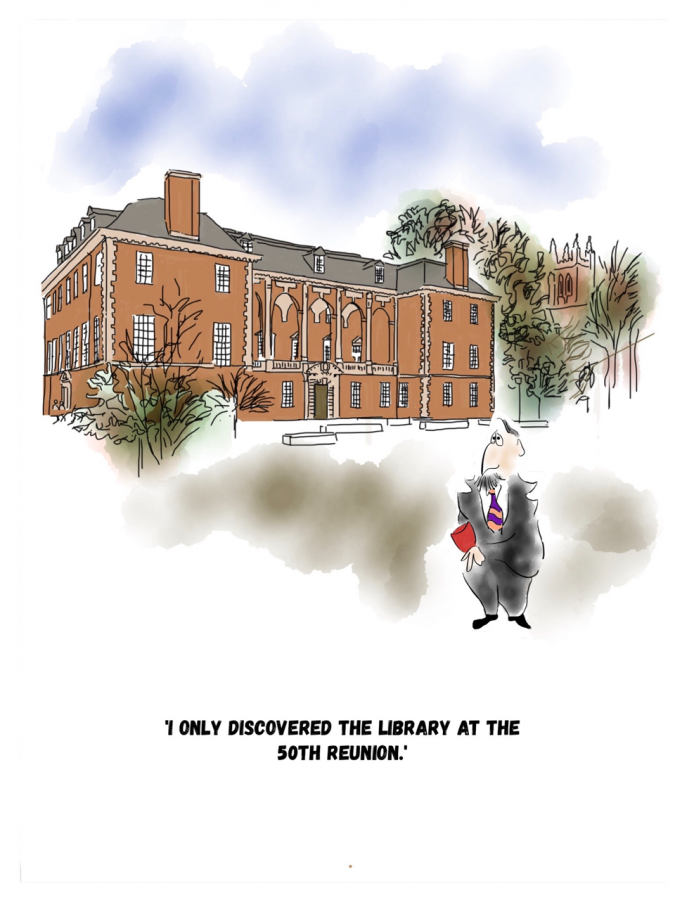 "They're all satirical — they mock my classmates in a very gentle and very friendly way," Cohn-Sherbok said. "Because we're older now… I think it's more amusing for them to have a punchline."
Cohn-Sherbok, who has been drawing since childhood, approached Bessey and Gould in the early days of the newsletter, offering to send in cartoons in order to "liven [it] up." Since then, he has sent in a sketch of a College building accompanied by some sort of visual gag every Sunday — a sketch that will be revealed only after completion of the digital jigsaw puzzle.
"I always do the drawings," he said. "And I can never think of a gag, so I show them to [my wife], and I say, 'Is there a gag for this?' And then… she does it immediately!"
Now living in the United Kingdom, Cohn-Sherbok said that sketching iconic buildings from Williams has reconnected him with the College. "My memories are different," he said. "I see those buildings, and I think of the years when I was there… It's been fascinating for me to draw it. I would say I got to know Williams better than I ever did."
This journey through memory is not limited to just Cohn-Sherbok's sketches, which he has published for all those in the Williams community to enjoy. The newsletter has become a time capsule for many Class of '66 alums. "I think people are very nostalgic about Williams," Cohn-Sherbok said. "The blog is full of nostalgia. These are old guys reminiscing about their time at Williams, thinking [about] how great it was. And they are very loyal and nostalgic about it."
While the project evokes old memories, it has also helped create new ones. "It's brought out so many different aspects of our classmates that we never knew about," Bessey said. "In a way, it makes you a little bit glad that you were part of a group that really has had a role in society over the last 55 years or so."