Eric Sullivan hired as new director of CSS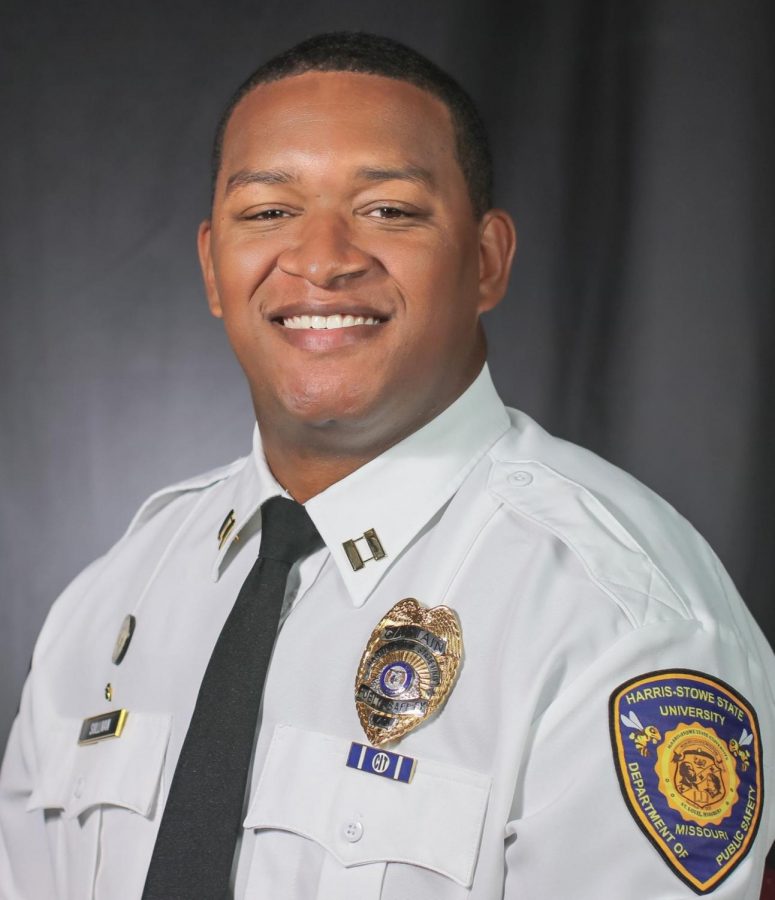 Eric Sullivan will replace Dave Boyer as director of Campus Safety Services (CSS) starting Sept. 27, Vice President for Finance and Operations Mike Wagner announced on Sept. 10. Sullivan's hiring comes as the College community grapples with questions surrounding racism and police misconduct in Williamstown and nationally.
Sullivan began his career as a police officer, serving with police departments in Hazelwood, Mo., and Maplewood, Mo. Sullivan moved away from police work in 2014, after protests swept through Ferguson, Mo., in response to the police killing of Michael Brown, a Black teenager.
After a brief stint in private security, Sullivan began working as a public safety officer at Harris-Stowe State University (HSSU) — a historically Black university in St. Louis, Mo. — while pursuing a degree in criminal justice. There, Sullivan told the Record, he focused on working closely with students and building community. He was promoted to Interim Director of Public Safety in July 2020, which he said proved a good synthesis of his passions.
"By working in higher ed, I could do what I was good at — meaning law enforcement and working with people," Sullivan said in an interview with the Record. "I could also do what I wanted" — working in education — "which was my dream, by being a law enforcement officer on a college campus."
Sullivan stressed the importance of his time at HSSU working with students from a variety of backgrounds, which he believes will serve him well at the College.
"Dealing with students of color, students from all kinds of socioeconomic backgrounds, [and] first-generation students [has] been amazing," Sullivan said. "It prepared me for an opportunity like Williams because, as I hear, you guys have every walk of life there."
In hiring Sullivan, the College followed its usual process. The finalists were run through a series of interviews with various committees, including a student advisory committee and a broader selection committee composed of faculty, staff, and students.
Manny Copeland '23, who sat on the student advisory committee, said she supports Sullivan's hiring. "We thought [Sullivan] was highly qualified," she said. "And I do believe that he'll be able to create positive change. During his interview he showed that he had a lot of critical thinking skills in terms of how … to reform the culture here …  in order to move to both anti-racist and more empathetic solutions for students."
Though she said she felt Sullivan was a worthy candidate, Copeland criticized the hiring process as a whole. She said the selection committee prioritized the wrong qualities in the candidates it considered, leading to most of the finalists' being, in her view, ill-equipped for the position. Sullivan, she said, was the exception to this pattern.
"The selection committee was looking for good policemen when they should have been looking for people who would be good at the social work and the social change that's needed on campus," she said. "[The candidates] had heavy experience in training police forces and training military forces that would not be necessary on a college campus."
Yunjin Park '23, who also sat on the student advisory committee, agreed with Copeland's sentiments. She said that she was surprised that the selection committee didn't pay more attention to finding candidates with backgrounds in social work.
"I had also thought that they would try to gather more candidates from social work background[s], and was surprised when the candidates were largely from policing careers," Park wrote to the Record. "I do understand that 'campus safety and security' necessitates a certain kind of knowledge, but … it felt strange to look at police/military resumes while thinking about CSS's most common roles at Williams."
Dean of the College Marlene Sandstrom, who chaired the selection committee, said that the committee sought to strike a balance between safety and equity concerns. "In developing our goals for the search, we identified two key factors," Sandstorm wrote in an email to the Record. "1. Somebody committed to viewing every member of our diverse community with dignity and respect, and shaping policies and practices around empathy, compassion, and civility 2. Somebody with the operational experience to keep our campus and community members safe."
Sullivan said that the skills that make him a strong candidate for the position were acquired, in part, from his time as a police officer. "I am joining the Williams College community because of three main reasons," he wrote in an email to the Record. "My ability to work with and develop diverse teams, my experience managing crises, and most of all my experience and philosophy of campus community engagement. All of those experiences were established as a police officer and developed as a Campus Public Safety Professional."
In contrast to CSS, whose officers do not carry firearms and possess no law enforcement authority, public safety officers at HSSU can detain students and are armed — though they are not sworn law enforcement agents and do not have the authority to conduct arrests.
In light of a series of controversies surrounding racial injustice and incidents of police misconduct that have inundated the Williamstown Police Department (WPD) over the last year, Copeland also stressed the importance of the College using its resources and influence to help the Town develop more equitable policing standards — a sentiment that Sullivan said he shared. Sullivan said he hopes to act as a liaison between the College community and the WPD so "we can fix the rift and work together."
"I am a representative for you all," Sullivan said. "That's my responsibility … my plan is to work directly with the WPD, identify … [what] the [College community's] concerns are, bring those to them, and find ways that we can enhance what is going on."
Sullivan also said he hopes to build more trust between the student body and CSS, something he said he had success with while working with students at HSSU.
"The majority of my students at Harris-Stowe come from areas where they don't trust their law enforcement," Sullivan said. "They come from families and backgrounds that have never trusted law enforcement, and it's my responsibility to gain that trust… I go into every conversation, especially when I don't know someone, looking to gain that trust."
Sullivan expressed hope that he can develop strong relationships with individual students and that CSS as a whole will follow his lead.
"We're going to engage the community more," he said. "I'm the type of guy that's going to come to everything from the hockey games… to open mic night. I'm going to be an Eph. That's what's important to me. And it's important that the rest of the department [are Ephs] as well."
In addition to building community between CSS and the student body, Sullivan said he hopes to lead a department and create a campus where everyone feels safe, regardless of their identity. "I'm a Black man," he said. "I've worked in some places where I may not have been welcome, I've grown up in places where I may not have been welcome, so I understand that. But what I also understand is how to build trust in groups. That's what I've done over the last five years. And I would like to do that here."