Imam Rosen departs; College prepares to search for a new Muslim chaplain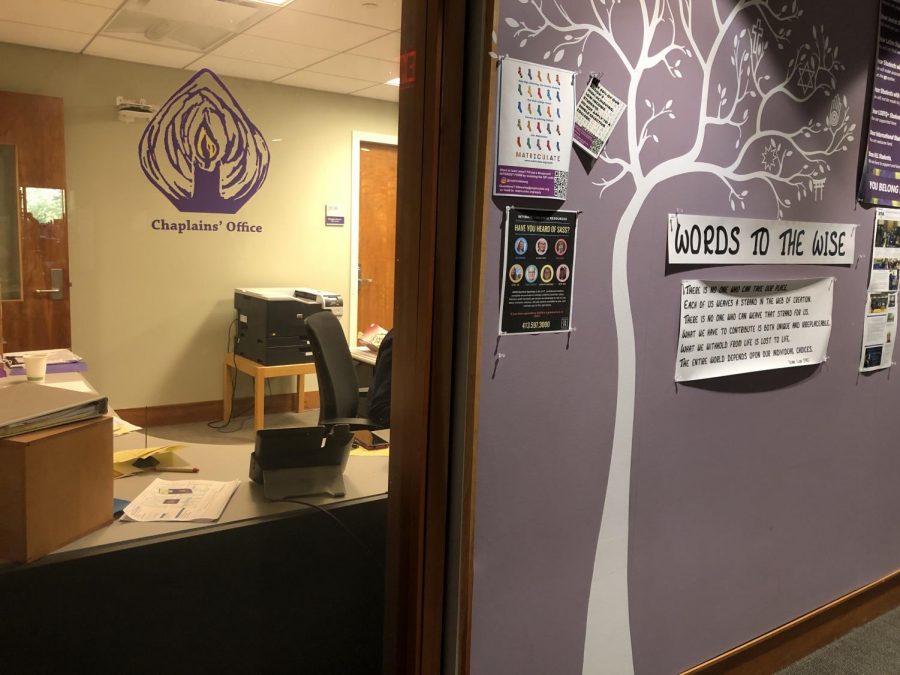 Every Friday, students gather to hear Muslim chaplain and Assistant Director for Community Engagement at the Center for Learning in Action (CLiA) Imam Sharif Rosen lead the Muslim prayer called Jumm'uah and give a sermon called the khutbah.
"He took a very nuanced approach to it, a very love-centric, wholesome, and forgiving approach," Senior Advisor of the Muslim Student Union (MSU) Saamia Khan '22 said. "After I would hear every one of his sermons, I would just feel spiritually enlightened."
Rosen left the College to accept a new position at Vassar in early September. Following his departure from the College, the chaplains' office has begun planning for the search for a new Muslim chaplain.
Chaplain to the College Rev. Valerie Bailey Fischer said the search is still in the initial stage, with the chaplains' office reaching out to the community to hear what it is looking for in a new chaplain. After this stage, a search committee consisting of students, faculty, and staff members will be formed. 
"In the beginning, we listen to the community that is served by the Muslim chaplain, which is not just the Muslim students — all the chaplains serve all the students," Fischer said. "We're starting with the MSU board, and we'll talk to members of the Muslim community, both students, faculty and staff, and then the members of the wider community." 
Reminiscing about the ways Rosen's presence was instrumental in supporting and advocating for the Muslim community on campus, both Co-chair of MSU Mohammad Faizaan '23 and Khan brought up the challenge of finding someone to lead and coordinate the weekly Jumm'uah prayer in the absence of a chaplain. 
Both Khan and Faizaan said they appreciated the efforts of Assistant Director of the Davis Center Aseel Abulhab '15, who is acting as the interim chaplain for the community during this search period, to support the students, but they also emphasized the immediate need to employ a chaplain to give the Muslim community a sense of stability. 
Khan also stressed that it is important for Muslim students, especially first-year students, to have a Muslim chaplain to help them adjust to college and navigate their spiritual path. As such, she expressed the need for the process to be as quick as possible. "The more we delay, the more time it is that we don't have a chaplain, and my freshman year was made so much better just by having a chaplain," she said. "I just feel really bad for the freshmen."
For Faizaan, the opportunity to search for a new chaplain could be a chance for the Muslim community to grow. "We've never had a female Muslim chaplain," he said. "Yale has a female Muslim chaplain. Tufts has a female Muslim chaplain. So possibly, this idea of having a Williams Muslim female chaplain might be great in that regard too because we've been wanting different ways for women to get involved in the Muslim community." 
According to Faizaan, MSU plans to hold town halls in the near future to involve students and faculty and get a better idea of what the Muslim community and the wider community wants in a new chaplain. "There are the standard requirements for the role but also fitting into the Williams framework — are they someone who can work with all genders?" he said. "Are they someone who has experiences and engages with diversity, equity, and inclusion? Are they someone who can speak to people irrespective of their own personal beliefs and morals? We're going to hear from the communities and see where we go from there."
Rosen, who declined to be interviewed for this article, will be dearly missed by colleagues and students alike, according to Fischer, Khan, and Faizaan. "He was a great colleague in the office and very kind, compassionate, and funny," Fischer said. "So we will miss him but are happy for him and his new position. And also, we're ready to welcome a new team member." 
Faizaan echoed Fischer's sentiments. "I think the Muslim community and the wider community is definitely going to miss his presence," he said. "But it's bittersweet, and if anything, I am really excited for the endeavours and adventures he goes on and very excited for the adventures and endeavours that the Muslim community will go on to grow."