Michael Wagner appointed VP for finance and operations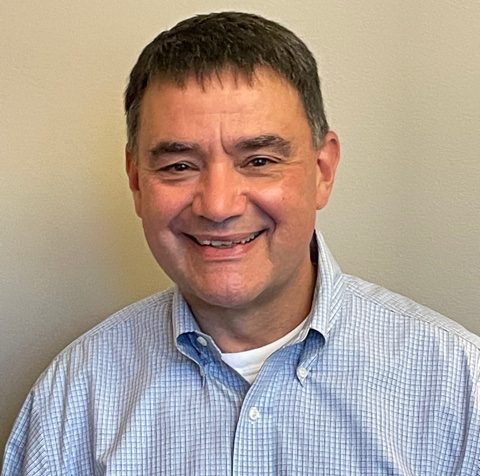 Last month, Mike Wagner arrived at the College as the new vice president for finance and operations and treasurer. An Amherst alum, he most recently worked as the Chief Financial Officer at Dartmouth. He recently sat down with the Record to discuss his new job; his transition to Williamstown; and his dog, Zealand.
Nigel Jaffe: It's not always clear to students what different members of the senior staff do, so to start, could you tell me about your job?
Mike Wagner: In some ways, my job is designed to be a little bit in the background from the folks who are directly supporting students in the classroom or in student life. I handle what's happening throughout operations: dining, campus facilities, and then there are other pieces that are even one step further removed, like human resources, financial operations, making sure the budget runs smoothly. And then Campus Safety also reports to my position, and there are some of what we call auxiliaries: other operations like the bookstore or the childcare center that are small businesses that are also supporting the activities of the College. They're not part of the core, but they're in support of the people that teach and interact with students. There are lots of wonderful people more directly running each of these units, and one of my roles is to make sure we have overarching principles that connect what they're doing to what the senior staff and the president are setting as priorities. 
NJ: I imagine, since you've just come into the job, you're still undergoing lots of orientation and planning and conversations with the rest of senior staff. As you think about your higher-level objectives and priorities — and as we come out of this pandemic — what's on your mind?
MW: The strategic plan, which [President] Maud [S. Mandel] has engaged with the community over the last couple of years, contains initiatives that will really drive a lot of the work, whether it's infrastructure, facilities, IT systems, or budgeting for new programs — we'll be helping make sure that the resources are there for those. So another big overarching theme here is financial planning, and making sure that we plan for those things in a sustainable way. The goal is to devote the College's substantial resources, which we're really quite fortunate to have, toward making Williams a great place to work and Williamstown a great place to live.
The senior staff is a wonderful group to work with, and right now, I'm just trying to learn so much about the strategic plan, terminology, and some of the themes. I went to Amherst, I've worked at Dartmouth, and I'm here at Williams, and those are three institutions that have a lot of differences and a lot of similarities. One of the great things about higher education is you can tap into different groups and learn how other institutions are handling different things. I will admit that when I first planned to take the job, I didn't think the Delta variant response was going to be a factor. It wasn't on anybody's horizon. But to see the response of people on campus has been pretty overwhelming to me — how people have rallied, rolling up their sleeves in so many different ways. And saying, "Well, that's not in my job description, but I'll do that." I've worked in different places and that's not true everywhere. It's true in many institutions, but it's not true everywhere. So it's pretty inspirational to see how people have rallied around this over the last month.
NJ: How are you dealing with the uncertainty caused by COVID?
MW: I would say that our ability to respond has been based on the priorities of keeping students and the community safe. That's what drives us. Not specifically how much money are we spending on testing. That's not the conversation. The conversation is, What's the right thing to do from a public health perspective? And then we figure out how we're going to pay for it, to make sure that the community is staying safe. 
I haven't taken a new job in 20 years. But I've been so reassured, and really excited, by the people I've gotten to work with. I'm on calls every day seeing people, again, rolling up their sleeves, helping different parts of Williams answer questions about how the principles we've set can apply to individual circumstances, whether it's a concert that the music department wants to do or an event that Athletics wants to do. We want to avoid making up the rules for every instance because then you'll have 50 different rules. So if you can have principles that apply to a variety of circumstances, that just helps these kinds of organizations run.
NJ: You're an Amherst alum, and you worked for two decades at Dartmouth. What brought you to Williams?
MW: At its core, Williams, because of where it sits in small, elite liberal arts schools, is a little bit like a return home for me, having gone to Amherst. I just think that what we're doing here, with students, with faculty, with the help of alums that care so deeply about Williams, is just amazing. The world of higher education is a big world, with all kinds of institutions, and schools like Amherst and Williams have a really special place in that. I don't have a problem with having gone to Amherst and coming to Williams because I find that we're always making each other better. Competition is good, if it's done in the right way. And it can inspire improvement and innovation. 
NJ: What are you most excited about as you settle into Williamstown?
MW: It's good to still be in a small town — a little bit smaller than Hanover, but with very similar characteristics. I didn't walk to work when I was at Dartmouth, but I can walk to work from where I'm living here, which is great. What I'm most looking forward to are different kinds of events, whether it's athletic events, which I happen to be very interested in, to arts and theater events. That, to me, is the magic of getting to work in a college environment: getting to interact with students, helping people learn about what it takes to run a college, let's talk about how to do that. After you leave college, you realize what a special, energizing place it is. And so it's a home run for me to be able to keep working in this environment. 
NJ: Is there anything else that you want students to know about your job and the approach you bring?
When I was at Dartmouth, I developed a course for the community — students, faculty, and staff — to start to learn about how the financial operations of a college work. It was mostly focused on Dartmouth, but also the world of well-endowed institutions at large. It was attended mostly by staff, but I got a handful of undergraduates and graduate students every year. And what it taught me is how complicated it is to step out and explain things. But the second thing it taught me is how much even the so-called experts have to learn from the classroom, because I really came out of it respecting the questions and views of the participants in the course — students, faculty, and staff. So I guess my message is that we respect how students feel about things, and although we're not always going to agree, we owe it to each other to have a good dialogue. 
I'll be the guy walking around with the black lab — his name is Zealand. He's had so much fun meeting students this last week that I've been here. Anybody can chat with me when we're walking around.