Wildfires, a broken foot, and 2,600 miles: Jacob Lehmann Duke '24 hikes Pacific Crest Trail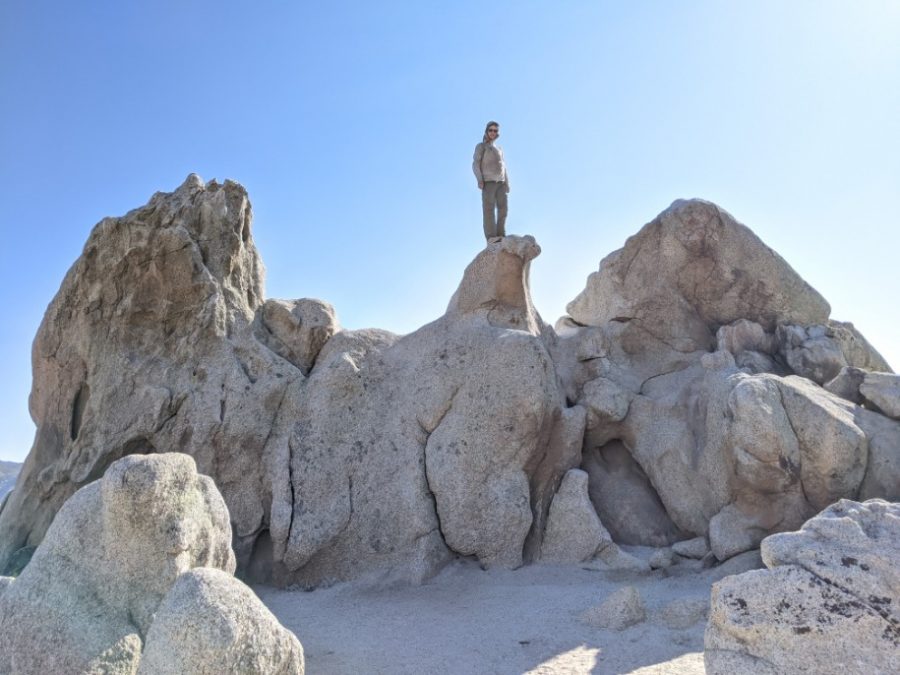 The first thing I noticed about Jacob Lehmann Duke '24 when he arrived at our interview spot on the second floor of Paresky Center was the orthopedic boot encasing his right foot. While this normally wouldn't pique my interest, it was a bit of a shock for me because the subject of our interview was his solo hike from the Mexican border in Southern California to the Canadian border in Northern Washington along the 2,600-mile Pacific Crest Trail (PCT) over the summer.
"[The boot is] a post-PCT thing," he explained. "It was about 300 miles from the end. My foot started hurting, and I was like, 'Oh, something's up with it.' There was all this volcanic rock; it was difficult footing. And I mean, I didn't know it was broken at the time, but I kept hiking."
After getting an X-ray last week, Lehmann Duke found out he had a stress fracture. However, his broken foot was actually not the reason he had to cut his summer plans short. Although he initially planned on completing the trail within 11 weeks (approximately the allotted time for summer break), he was forced to turn away nearly 300 miles from the end because of factors outside of his control.
"I knew I'd be pissed at myself, especially if [my foot] wasn't broken, if I came back early," Lehmann Duke said. "And so I went as far north as I could before running into wildfires in Washington. That was sort of how it ended — with some apocalyptic skies and flying home a little earlier than I'd hoped to."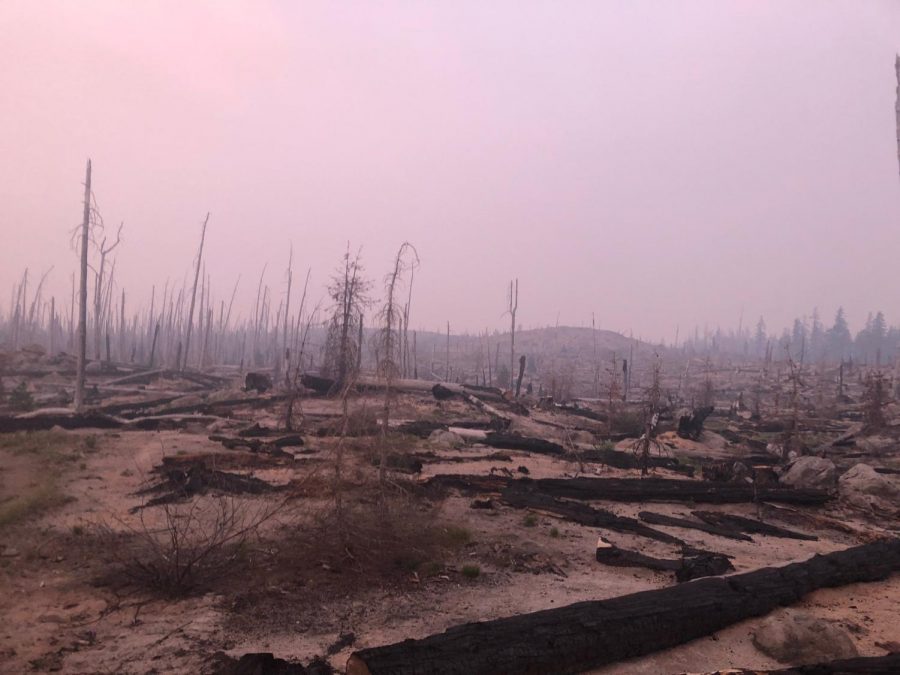 In the end, Lehmann Duke completed approximately 82 percent of the whole trail. Along with the section of Washington that he was unable to complete, Lehmann Duke was forced to skip a stretch in the middle of California that was obstructed due to the Dixie fire, as well as another section in Oregon that was closed because of wildfires that burned last year.
Wildfires weren't the only obstacles that Lehmann Duke had to contend with in the height of a California summer. "You're very vulnerable when you're out there," he said. "There's kind of nothing to protect you, and there were some crazy thunderstorms on some of the passes in the Sierras… There was some hail, thunder, and lightning — just, like, dumping rain. And you don't know when it's going to end."
Along with facing harsh weather conditions, his tight 11-week timeline meant that he was placing himself under a physically and mentally grueling schedule. For Lehmann Duke, an unexpected difficulty of the hike was being alone for a large majority of it. While the first half of his trek included evenly dispersed time with a couple of friends and his parents, for the second half, he was all by himself.
"Staying motivated while being alone was certainly a challenge," he said. "I get up at 5 a.m. every day, sort of around the time [the] sun rose. And finding motivation when I was that tired to pack everything up, especially if my gear was wet … and then just start slogging along — and it's pretty hilly."
At the same time, this solitude wasn't entirely a negative aspect of the trail for Lehmann Duke. Parts of it, he said, were transcendental. "There was one day when I didn't see anyone at all," he said, "And then there were certain days when there were crazy storms, there were crazy heat waves — it was just like the full experience of nature and all its power and glory in an amazing way."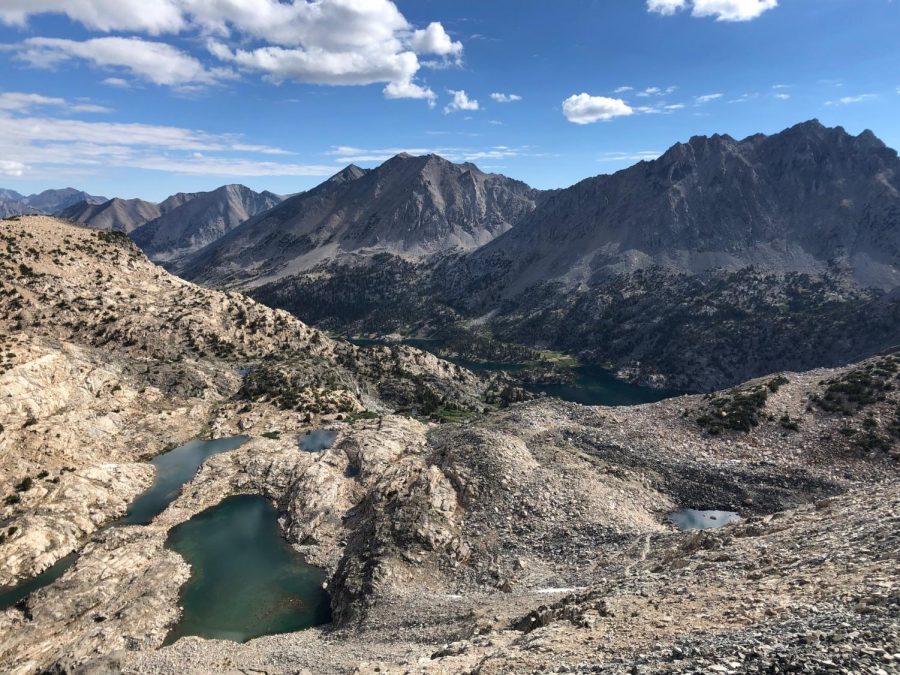 Lehmann Duke wasn't completely cut off from the outside world for all of the summer. Throughout his trip, he made sure to update family, friends, and acquaintances through his daily blog and Instagram account (@jld_pct), which he updated whenever he had service. "It was wildly time consuming, but I had a lot of followers from home, like people I wouldn't have expected to get super invested in it," he said. "Cousins and random neighbors and friends' parents' friends — like, several degrees removed — people I'd never met who were sending in comments like, 'We're rooting for you; we're hoping you made it through the mountains okay.'"
After the early conclusion of his trip, Lehmann Duke made a post on his blog listing various statistics related to his hike. In total, he hiked 2,176.4 miles and averaged 28.26 miles per day. He also listened to 20 audiobooks, destroyed two pairs of pants, and hiked 1,500 miles completely alone.
It was this last number in particular that stood out to me. From the picture Lehmann Duke had painted for me, no matter how beautiful and exhilarating it is, the PCT is still a dangerous trail full of rattlesnakes, natural disasters, and highway crossings with cars that drive way too fast. In the face of such uncertainty, risk, and isolation, how and why did he continue to persevere?
"I feel like, anxiety-wise, it was much worse just being in the pandemic," he said. "It was part of what I was escaping, that chaos and uncertainty… And I mean, there's been so much tension and sort of anxiety in the air nationally, and everything is so polarized that it was really nice to escape." 
In the end, Lehmann Duke found the peace of mind he was searching for. "That was a big part of the motivation — [it] was just to go be in the woods and do my own thing, and I hoped I would come back to a world that was a little more kind of settled and post-pandemic," he said. "And it's not quite the case… but it was a fantastic break, for sure."