'We have the rest of our lives': Remote seniors reflect on a final year away from campus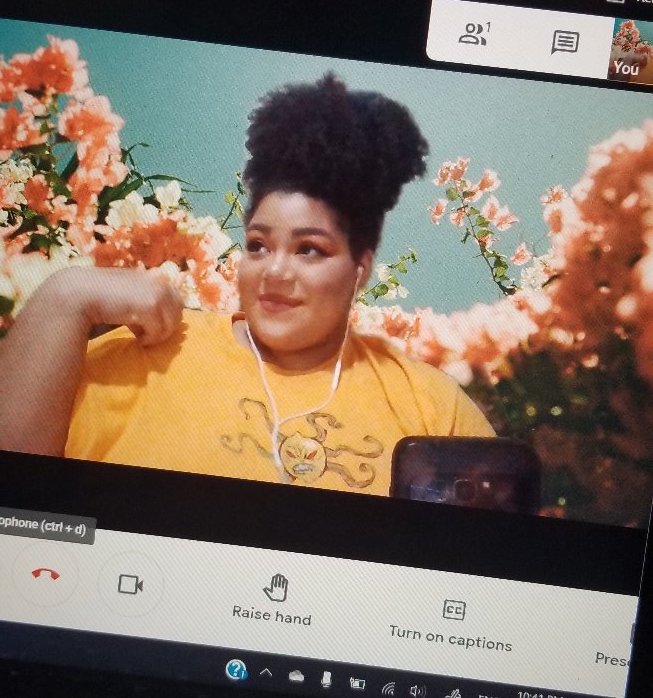 The COVID-19 pandemic brought much uncertainty about what the 2020-21 academic year would look like, with many students choosing to study remotely as a result. For seniors, the decision to go remote was especially difficult given that this year was their final chance to spend time on campus as undergraduate students.
The health risk of the pandemic, coupled with skepticism over the College's ability to create a safe environment, was a driving factor for many seniors' decisions to go remote. "If I were to get sick, just being so far away from home would be stressful and I know my family would be worried," Kimberly Hadaway '21 said. Travel obstacles and financial considerations also played a large part in seniors' decisions.
While the spring semester offered a chance for remote seniors to return to campus, not all chose to come back. "This spring semester, I am also remote, but this decision was less about receiving the refund from the College, and more so feeling like the fall semester went surprisingly fine and that I could probably stick around for another semester," Jonathan Deng '21 wrote in an email to the Record. 
Now, as they draw nearer to their final days at the College, remote seniors spoke with the Record about difficulties they have faced during the pandemic, the perks of studying from home, and plans for celebrating graduation.
Difficulties and frustrations
Returning to life at home was difficult for seniors who had not spent extended periods of time with their families for the past few years. "I kind of regressed to my high school self, where I was just angry all the time," Delsa Lopez '21 said.
Deng said he has found it hard to create an environment conducive to completing his senior coursework. "Quarantine in general has also taken a toll on productivity and motivation, and it's been a bit stressful this semester because I'm working on finishing my thesis," he said. "I can get very unmotivated from sitting at the same desk every day."
Daniel Park '21 said that it was difficult to maintain connection with groups and people he had interacted with on campus. "Emotionally that might be a bit tough to deal with [not] getting to do what you enjoy doing on campus, seeing people participating in groups — for me, that would be a lot of music or dance groups that obviously can't really meet up like they used to before," he said.
For Hadaway, this sense of missing personal connection extended beyond her friends. "I can't pass the same person on my walk to class, or I can't see you getting food in the dining hall when I'm getting food in the dining hall and then stop at your table or even ask if I can sit with you — so there's this spontaneity that's missing, and … lots of things [about remote interaction] feel … very structured in a way that life on campus is not," she said.
It wasn't just fellow students that these students missed, but also staff members whom they had formed connections with over their time at the College. "I've missed the dining staff so much — I love them — and the janitors, the custodians, I know all of them by name … and then, Scott [Lewis], the head of the Outing Club," Lopez said.
Positive experiences
Being remote as a senior wasn't all bad for these students, with many appreciating being able to have a home-cooked meal. "I get to eat what I like at home, and for me, the food is a big part of adjusting to where you're living, and I think that if you're remote, you can at least cook with your family," Park said. 
Despite some difficulties, seniors were still able to maintain connection with their friends. "You know, you can still see people, I can still talk to them," Hadaway said. "We can even watch movies together and I won't have to listen to anyone eating their popcorn."
"You choose the people that you hang out with," Lopez said. "You choose people that you keep in contact with, which is really nice."
Being at home also allowed some seniors to have a bit more freedom to take up new activities. "One of the hobbies I picked up while being remote has been biking around town after classes in the afternoons and exploring new bike routes and urban trails," Deng said. 
Deng added that he has been able to maintain connection with campus life in many ways. "I do try to keep myself involved with campus activities like trivia nights, competitions, online events," he said. "Texas also did receive like half an inch of snow this winter, so I felt like I had half a taste of life at Williams."
Commencement and the future 
As the seniors' time at the College comes to an end, they have been preparing to celebrate graduation in different ways. The College will allow remote seniors to come to campus to attend the in-person commencement ceremony; unvaccinated students will have to quarantine, while vaccinated students will only have to take a COVID test.
Some remote seniors are taking the opportunity to return to campus for the graduation ceremony, including Deng, who has been away from campus since 2019. "Because I've been away from campus for two years now already (one year abroad) … I feel like I've already graduated," he said. "But I realize that I would have probably regretted not going to graduation a few years from now, so I've decided that I'll go."
However, other seniors like Lopez decided to avoid the complex logistics of coming to campus, instead planning to host her own celebration with other remote students. "There's a whole bunch of friends in New York City with me so we could instead just have a COVID safe party in Riverside Park or something and just hang out," she said.
Lopez said she didn't arrive at this decision without some sadness. "At first it was sad and I feel more bad for the seniors from 2020 because … their year cut off right at the end right in the homestretch," she said. "But for us, we kind of saw it coming; we adapted to remote learning in the way that other people didn't have the time to adapt to, so I feel less bad about it."
Lopez added that she looks forward to returning to campus in the future and is optimistic about keeping in touch with the people she cares about. "It's not like after I graduate, I won't visit you or you can visit me," she said. "We can definitely see each other and have fun and be as close as we were in school again. We have the rest of our lives to figure that out."