Record Recs: Surviving finals through music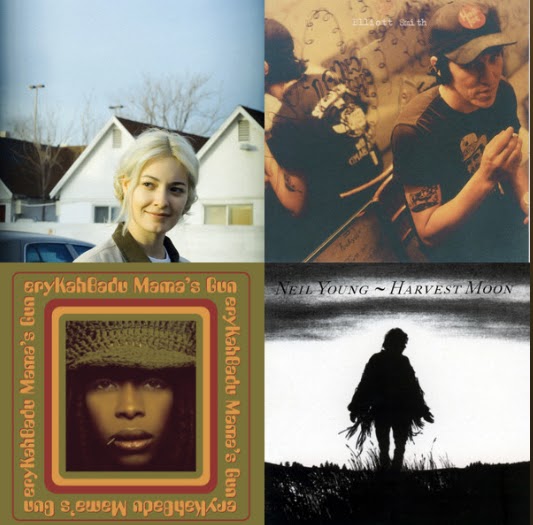 In the spirit of celebrating the end of a unique COVID-19 year and getting through the final push of the semester, I compiled a small list of song recommendations to get you to the end of May.
Here's a Spotify playlist of all of the songs! 
Study songs
"Between The Bars" by Elliott Smith: The fourth track of Smith's beloved 1997 Either/Or album is one of his finest works. Running only two minutes and 21 seconds long, it is a short, simple ballad. However, "Between The Bars" is a song full of emotional complexity, as Smith explores the devastating nature of addiction. Smith's seamless vocals and solo acoustic guitar are guaranteed to drift its listener into a place of concentration. 
"But I'm Different" by Les Rallizes Dénudés: Les Rallizes Dénudés is one of the earliest Japanese psychedelic rock bands and one of the most obscure. Despite their music being known as a sensory assault of abrasive noise, "But I'm Different" is a much softer, instrumental piece. The mostly live bass and guitar are fantastic at serving as background music. 
"Green Eyes" by Erykah Badu: The 10-minute epic closes Badu's classic album Mama's Gun. The Black feminist album Mama's Gun showcases neo-soul at its finest and most prolific era. This famous hit is a beautiful way to end the album as Badu takes her listener through the many moods of a relationship coming to an end. The entrancing jazz vocals and heart-breakingly smooth rhythms are exquisite. 
"Harvest Moon" by Neil Young: The title track of Young's album Harvest Moon is the perfect song for lying on your back on a field of grass to stare at the stars or even driving around on dirt roads. With its beautiful lyrics and melody, "Harvest Moon" celebrates Young's long-lasting marriage to his wife, Pegi. The softness and simplicity of the song are excellent for background music for finishing assignments. 
"Show Me How" by Men I Trust: Men I Trust's 2018 single takes its listener away from the stress of their everyday reality and into the haziness of summer love. The angelic vocals, soft guitar, and rhythmic drums beautifully depict the dreaminess of new love. This thoughtful track is a wonderful example of the band's dreamy disco-pop style. 
"two reverse" by Adrianne Lenker: Known for her role in the band Big Thief, Lenker opens her solo album songs (2020) with "two reverse." The astonishing simplicity of the instruments and Lenker's beautiful melodies make this track instantly peaceful. The abstract nature of the song makes it an effortless listening experience.
"Yumeji's Theme" by Shigeru Umebayashi: Best known for its appearance in the romantic film In The Mood For Love (2000), Umebayashi's devastating waltz is a short, hypnotic string arrangement. The isolated violin melody sounds harrowing. 
Post-finals celebration songs
"Just Like Heaven" by The Cure: This hit song is one of the most famous songs from the British alternative rock band. The song radiates raw, exciting energy as it is all about hyperventilating over the thrills and anxieties of kissing. The descending guitar riff makes the song just plain fun and a great way to unwind in the midst of finals. 
"Kiss Me More (feat. SZA)" by Doja Cat: This famous TikTok hit is a wonderful mix of playful pop, silky R&B, and groovy disco. With smooth vocals by Doja Cat and SZA, the song is effortlessly sensual. The fun and bouncy nature of the song, which also celebrates the joys of kissing, makes this song a summer playlist staple. 
 "Watermelon Sugar" by Harry Styles: While "Watermelon Sugar" is from Styles' 2019 record Fine Line, this funky, fun summer tune stands the test of time. A song all about celebrating that summer feeling, full of sensual and sultry excitement, is the perfect way to say goodbye to a COVID-19 year.