Andre Hui '21: Four years, 200 guest lectures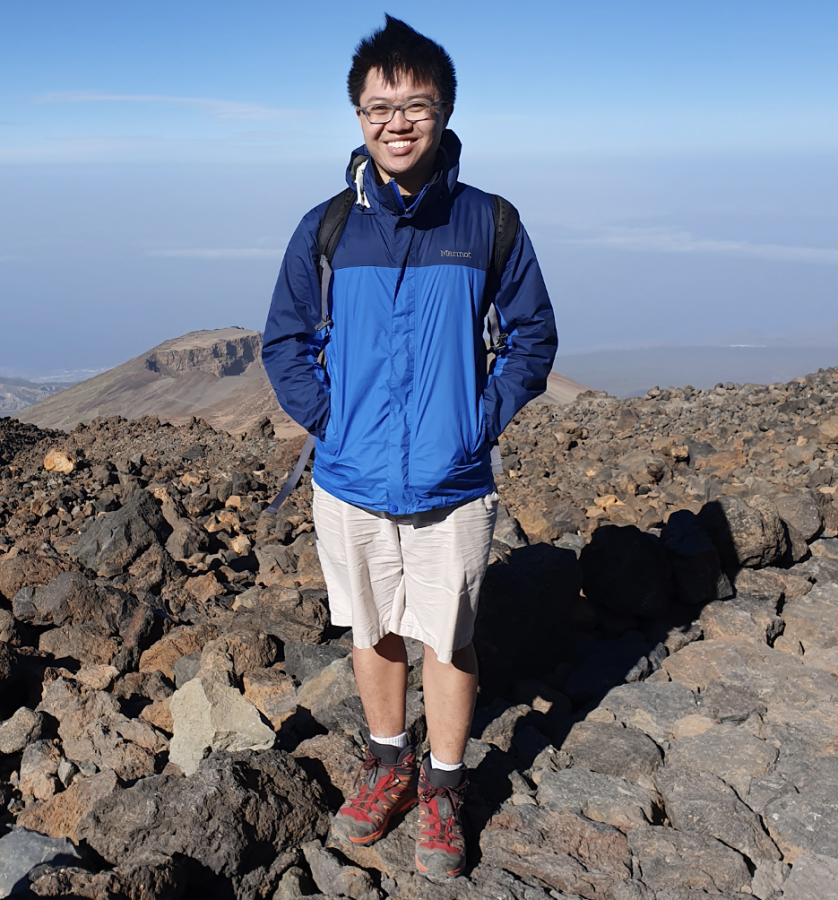 For many students, attending talks given by guest speakers is low on their list of priorities, after classes, athletic practices, jobs, and other extracurricular activities. Not so for Andre Hui '21, who has attended over 200 talks during his four years at the College and at the Williams-Exeter Programme at Oxford (WEPO). Now, for the last 50 days of his senior year, Hui is posting a summary of one of these talks each day on his Instagram story. 
"I thought … it would be a nice way to sum up and look back on my extra-academic intellectual journey throughout these four years," Hui said. By sharing his notes on social media, he said he hoped to initiate dialogue and hear what other people think about the talks. "[It's] kind of cool … because people react and comment," he said.
Hui credited his note-taking habit for making it possible to post about talks going as far back as 2017. He hand-wrote notes on a tablet computer and stored them digitally. "If you wanted to know what was the content of any class that I attended, I could tell you that because I would just open it up and it would be right there," he said.
Another habit that helped Hui keep an eye out for interesting talks was reading Daily Messages every day. "That's really a great source of knowing … when and where things are happening," he said. 
During his junior year at Oxford, Hui found it harder to find out about upcoming talks. "[Oxford is] so large; there's so many different departments," Hui said. "Sometimes I had to drill down into institute-specific sites to see the events that they were hosting."
Hui remembered being surprised at the quantity and variety of talks the College hosts. "I've been surprised at how many talks Williams has, given that it's so out of the way," Hui said. "Now with Zoom, it's more convenient, but this has been the case since [at least] 2017."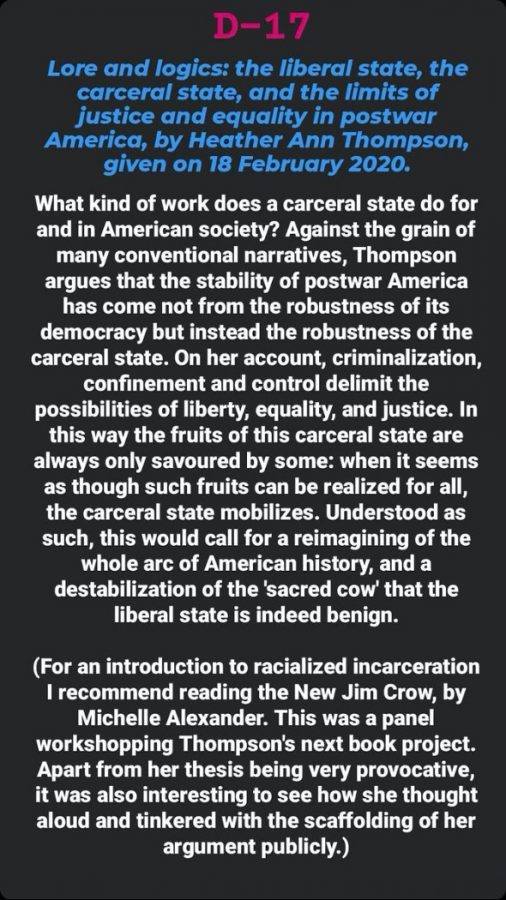 For the last 25 days of his senior year, Hui is ranking the 25 best talks he has attended. While he is still finalizing the ranking, there are a few talks that he knows will make the cut. One was a talk about existential risk given by the philosopher Toby Ord at Oxford on March 10, 2020. "The idea [of Ord's talk] is there are unknown unknowns that pose a threat to humanity," Hui said. "We aren't thinking enough; we aren't spending enough on research to find out what those unknown unknowns are."
In another favorite talk, given at the College on Oct. 26, 2017, author and civil rights activist Monique Morris argued that researchers shouldn't think of their interviewees as sources to extract data from, but as people whose lives should be improved by the research. "So it's calling for a change in the way that we understand the object of our inquiry — in this case, the human," Hui said. "I thought that was a really, really important lesson."
Hui also recalled a talk given on April 3, 2019 by Thomas Davenport from the Thomistic Institute about transubstantiation, or the Catholic belief that bread and wine transformed into Christ's body and blood. "Not only is [Davenport] a Catholic father, he also has a PhD from Stanford in theoretical physics," Hui said. "The argument he provided for philosophical justification of transubstantiation was really mind blowing to me."
Many talks are followed by question-and-answer sessions. Hui remembered one such session on Oct. 18, 2017 that grew very heated. The speaker was Christina Hoff Sommers, a scholar at the conservative think-tank American Enterprise Institute (AEI) and a critic of contemporary feminism. "After she gave the talk, she got heckled," he said. "At some point, … it started even to veer into a personal attack on the scholar's credibility."
"The emotion was really, really tense," he said. "I'm really affected by the mood … in any given place. So, when that started happening, I couldn't really pay attention and take notes."
Still, Hui said that he admires the ability of some speakers to deal with controversial topics in a balanced way. A Sep. 27, 2018 panel discussion on free speech and intolerance stood out for him. The panel included Negin Farsad, Alicia Garza, Reza Aslan, and Jamelle Bouie.
"Where [the speakers] disagreed with each other, they clearly tried to understand where the person they disagreed with was coming from," he said. "[They] sought to think with the person, rather than dismissing their conclusion as wrong from the outset."
After graduating in June, Hui plans to return and work in his home country of Singapore. He hopes to continue attending talks, both at home and at the College through Zoom. "[Most] talks I've attended have not been about Singapore," he said. "Definitely, I will be looking forward to learning more about the Singaporean intellectual scene."