WOOLF to proceed as normal in fall 2021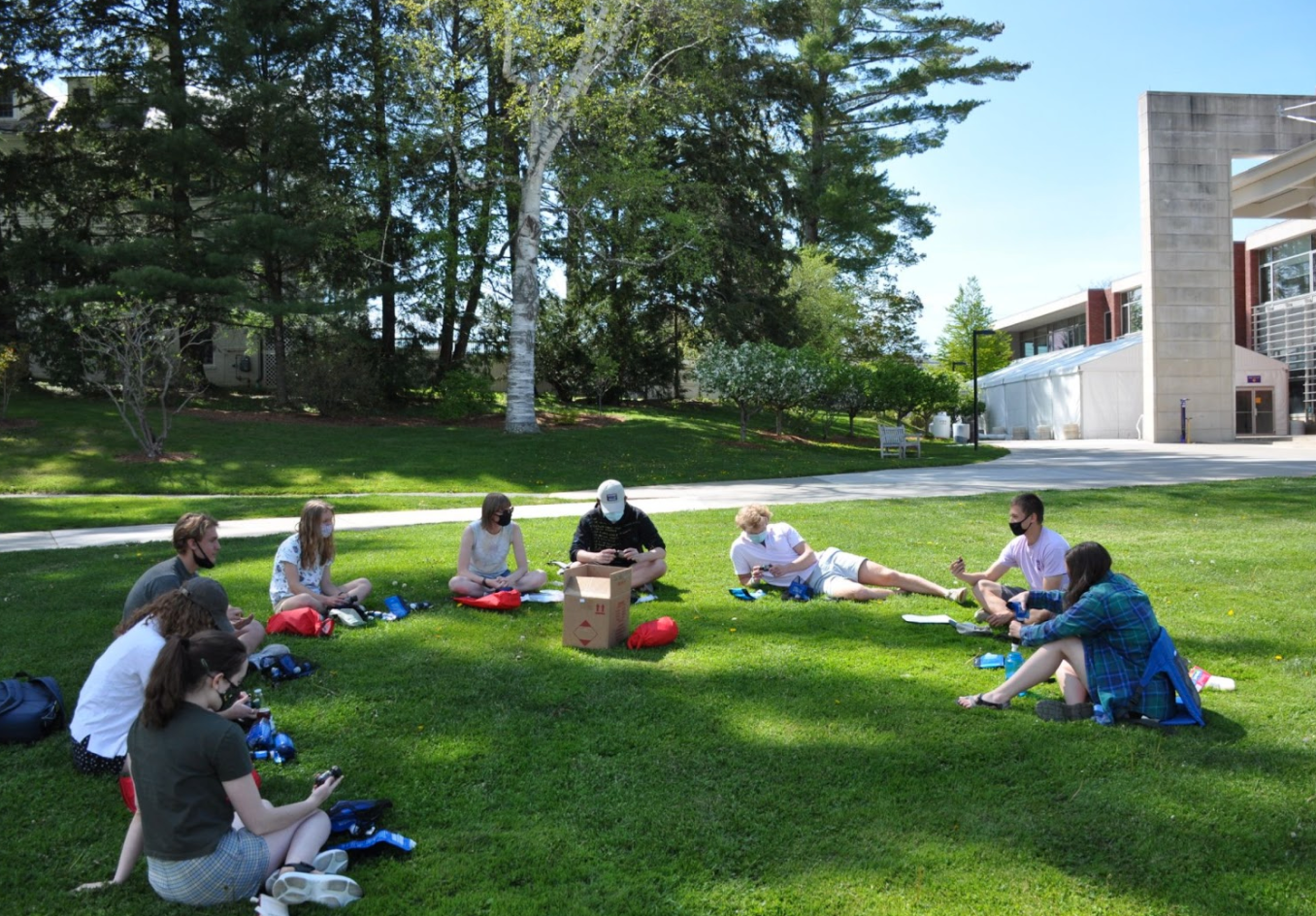 In fall 2021, all EphVentures orientation trips for first-years were canceled due to the COVID-19 pandemic, and Orientation was held entirely remotely instead. In light of the College's plans to relax COVID restrictions for the fall, Williams Outdoor Orientation for Living as First-Years (WOOLF), the most popular EphVenture program, is slated to occur as normal for the Class of 2025.
WOOLF, sponsored by the Williams Outing Club (WOC), is one of the six orientation programs offered to new first-years at the College, with approximately 300 first-years participating in the program each year. Groups of 10 to 12 first-years spend four days doing outdoor activities, including backpacking, canoeing, rock-climbing, and trail crew. 
"We are currently working on the assumption that things will be back to normal but everything is subject to change," WOOLF Co-director Charlotte Jones '22 said. "We have a couple of possible plans but right now, our assumption is that we'll be back to normal in the fall."
WOOLF's organizers are waiting until the College releases a more detailed plan for the fall to determine many of the trips' detail. "I think for most things we are just waiting on the administration for their directive," WOOLF Co-director Aidan Lloyd-Tucker '22 said. "It's fairly hard to plan that far out [due to the pandemic] so it's really just going to be a wait and see."
Because the trips were canceled last fall, students who applied and got WOOLF leader positions did not get to lead trips. So, this year, WOOLF leaders include an almost equal number of rising sophomores and juniors. In typical years, WOOLF leaders are all sophomores.
"When bringing WOOLF back to life, we wanted to first and foremost offer [sophomores] who were selected to be leaders last year the opportunity to become leaders again," WOOLF Co-director Argenis Herrera '22 said. "In the end, we got about half of the sophomores, which is great because the other issue with trips not happening last year is that many of the current first-years don't know what the WOOLF culture is like."
Having both sophomores and juniors as leaders presents groups with new dynamics. Therefore, each group of leaders for a trip will have one student from each year. "What this will do is just ensure that the culture lives on even in groups where many people haven't been on WOOLF before," Herrera said. "And it's different, yes, but it's also really exciting because, for the first time, WOOLF will involve so many classes. I think this will actually be a really good thing because first-years will not just have that connection to sophomores, but also other classes."
For students like Kaleisha Towle '24.5, not getting to go on a WOOLF trip during first-year orientation played a role in their decisions to apply to lead a WOOLF trip this year.
"I was not able to go freshman year, and that fact just encouraged me to apply even more," Towle said. "I do have to admit I was nervous about being turned away because I hadn't gone as a freshman. This was a silly worry, though. WOC is extremely welcoming, and their goal is to find the people who will make the best out of WOOLF no matter their experience level."
Many WOOLF leaders, like Bainon Hart '24, wanted to lead a trip thanks to their years of experience with backpacking. "I've done seven years of Outward Bound trips in the summers, and those have made me the strong, emotionally intelligent, smart, and sympathetic woman that I am," said Hart. "I'm so grateful for those gruesome, gritty, but also wonderful trips.
"I think, coming into college, it's the biggest transition of your life so far… so being able to just be yourself outside is the most special thing you can feel," she continued.
WOOLF leaders who are currently on campus have met in person several times in small groups to learn the skills necessary for the trips. The four workshops that leaders attended covered leadership and group dynamics; kitchen safety and bear-bagging; navigation and group travel; and knots, tarps, and the principles of "leave no trace." Due to COVID regulations, WOOLF leader training cannot take place as it has in past years when students go on training trips after the end of the semester. 
Leaders who are studying remotely are also taking part in training over Zoom through modified workshops, because most students do not have all the necessary supplies at home. "They're doing great work thinking so creatively about skills like how to set up a tarp when you only have things like shoelaces and cloth," Jones said.
"I think that it is really hard to teach camping, knots, and everything like that on Zoom, but [the instructors] have done a great job with that," Ben Wilen '24, who is remote, said. "I think it's gone really smoothly and I do feel like I have learned what I need to for the trip."
WOOLF leaders will return to campus for the fall semester early, along with other EphVentures leaders, on Aug. 27 and 28. During this time, they will take part in further in-person training and activities on topics such as mental health and first aid, and attend a workshop led by the Davis Center.
"We know that many of our leaders will not really know what it means to spend the first night in the [Towne] Field House, or take part in WOOLF culture in general," Jones said. "Because of this, we're going to have a couple of sessions where we talk about how to start working with your [co-leader] and how to reach out to your WOOLFies."
Both leaders and directors alike expressed excitement about having WOOLF next year.  "I'm excited to reboot WOOLF culture to get people out in nature, again, in large groups," Herrera said. "I think when it's just two leaders, and eight frosh out there, around a campfire, beautiful relationships bloom, and I'm really excited to see the fruit of that."
Other EphVentures directors are optimistic about running programs as normal next year though they have yet to receive confirmation from the Dean's Office.