As Massachusetts lifts outdoor mask mandate, College protocols unchanged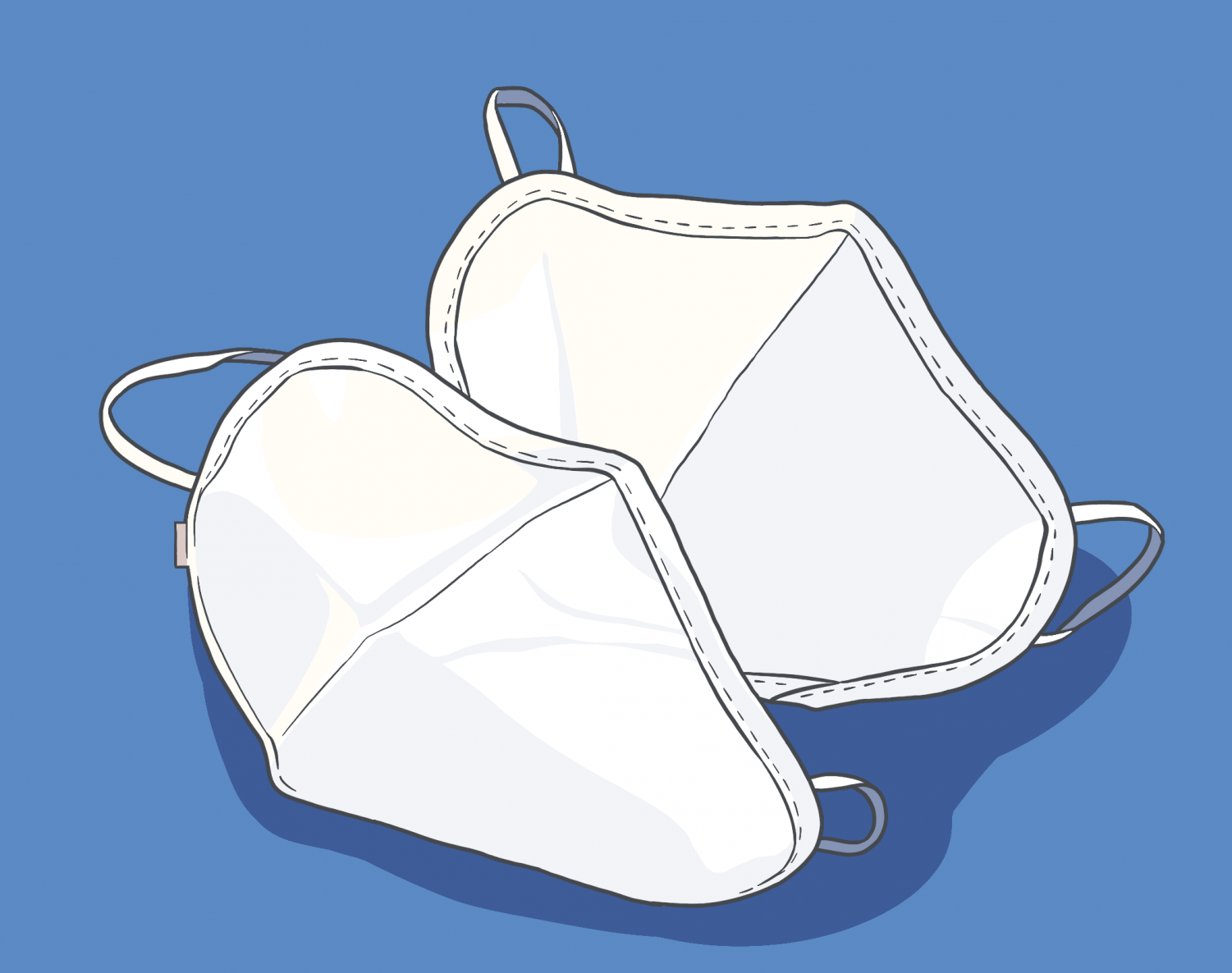 Massachusetts Gov. Charlie Baker announced on April 27 an order to lift the state's mandate requiring masks outdoors at all times. The College has said that it will retain its current, more stringent guidelines regarding masking and social distancing for the remainder of the semester, barring significant new developments. 
Students, faculty, and staff at the College are expected to remain masked at all times indoors, except when alone or with podmates in their personal living quarters. According to the guidelines, members of the College community "should plan to wear a mask outside unless [they] are far removed from others (e.g., on a solo walk, run, etc.)." Under Baker's revised order, people in Massachusetts are required to wear masks or face coverings while occupying public indoor places, and only when unable to maintain six feet of social distance outdoors. 
The new state order comes on the heels of the updated masking recommendations from the Centers for Disease Control and Prevention (CDC), which say that fully vaccinated people can remain unmasked when "walking, running, hiking or biking outdoors alone or with members of their household; attending small outdoor gatherings with fully vaccinated family and friends; attending small outdoor gatherings with a mixture of fully vaccinated and unvaccinated people; and dining at outdoor restaurants with friends from multiple households." 
The CDC has also previously said that "masks may not be necessary when you are outside by yourself away from others, or with people who live in your household" but urged the public to abide by local and federal rules. 
The CDC continues to recommend that fully vaccinated individuals wear masks in public spaces indoors and when in crowds outdoors. As of May 4, 39 percent of the population of Massachusetts is fully vaccinated. Even so, Baker made no separate recommendations for fully vaccinated and unvaccinated individuals.
Cases, test positivity rates, hospitalizations, and deaths from COVID-19 in Massachusetts have all fallen to the lowest count since before the nationwide surge last November, but remain significantly higher than they were in the summer of 2020. 
The College addressed Baker's decision in an April 30 email from Chief Communications Officer Jim Reische, who said the College would likely keep current protocols requiring masks and social distancing when outdoors until the end of the semester. 
"We are continuing to review our guidelines, however, and we will definitely do so in this case," Dean of the College Marlene Sandstrom told the Record.
In justifying the College's decision to stick to current protocols, Reische's email pointed to the complexities of containing COVID-19 spread on college campuses, where students "live, dine, and socialize together in close quarters," he said. 
According to the College's COVID-19 dashboard, the College has reported one positive test in the past seven days. 
Sandstrom noted that not all students will be fully vaccinated by the end of the semester, and CDC recommendations for unvaccinated individuals remain unchanged. Vaccinations became widely available to college-aged individuals statewide on April 19. A Record survey published today estimates that 96 percent of on-campus students have received at least one dose of a COVID-19 vaccine. 9.6 percent of the survey's respondents reported being fully vaccinated, which the CDC defines as occurring two weeks after the final required dose.