State reaches settlement with Williamstown nursing home over allegations of resident mistreatment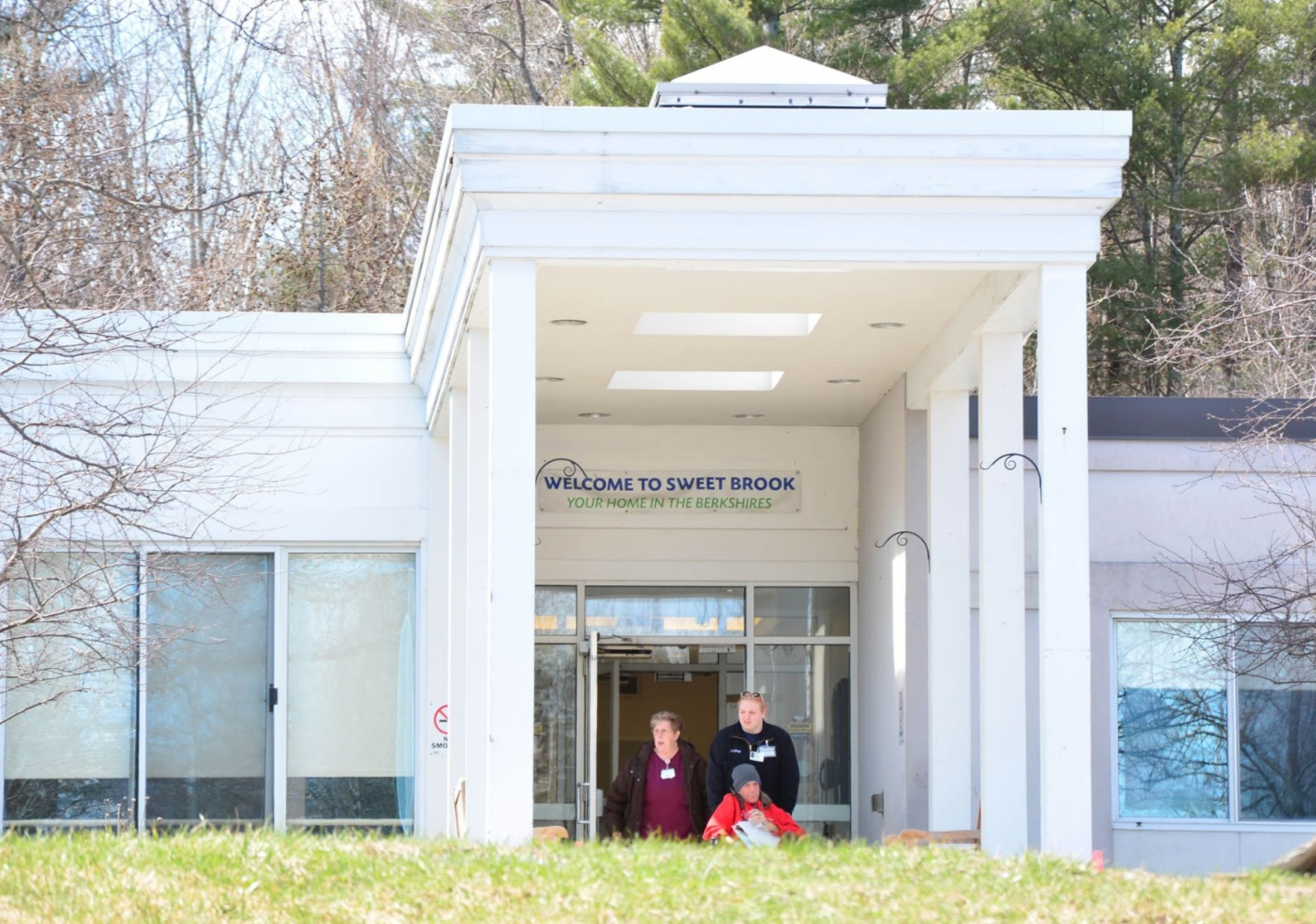 The owners of the now-closed Sweet Brook Rehabilitation and Nursing Center in Williamstown reached a settlement last month of $110,000 with the Commonwealth of Massachusetts after repeated allegations of failure to care for residents. The allegations include admitting residents with violent or hypersexual behavioral tendencies and obese residents without having adequate equipment or staff to meet their needs.
Under the terms of the agreement, the owners, SB Operating Company, LLC, will also be barred from owning or operating any long-term care facility in Massachusetts for 10 years.
This settlement follows the permanent closure of Sweet Brook in July 2020 after failing to find a buyer. The facility has since been sold at auction to a financial services firm, though it remains vacant. 
The office of Massachusetts Attorney General Maura Healey stated that Sweet Brook, in its failure to protect its residents, violated state and federal regulations involving state consumer protection and state civil abuse and neglect.
"All nursing home residents deserve to live in a safe environment and are entitled to receive competent and adequate care," Healey said in an April 21 press release. "Facilities that violate that right and break the trust of family members who have entrusted them with the well-being of their loved ones will be held accountable in order to protect the health and safety of nursing home residents."
Sweet Brook has faced reports of inadequate care of patients since fall 2017. The Centers for Medicare & Medicaid Services (CMS), a federal agency within the United States Department of Health and Human Services, took action shortly after an inspection found many instances in which staff mistreated, abused, or neglected patients.
From the fall of 2017 onwards, CMS threatened to pull funding from the retirement home. Employees found to have instigated these violations of federal regulations regarding nursing homes were fired, and Sweet Brook's ability to take in new residents was frozen through November 2020. CMS lifted the freeze after the facility proved that it was once again in compliance with federal regulations.
Since 2017, the Massachusetts Department of Public Health (DPH) has received over 100 complaints about Sweet Book that alleged serious abuse. The nursing home apparently did not make changes to its operations despite these complaints, even after inspectors discovered violations in March 2018. 
"It was an absolute disgrace what was going on there," Democratic State Representative of North Adams John Barrett III told The Berkshire Eagle in June 2020. "They should have been closed at that time."
According to The Berkshire Eagle, the state notified Sweet Brook, which ranked in the bottom 1 percent of nursing homes in Massachusetts at the time in a federal survey, that "action was being taken against its license to operate." 
Though a spokesperson for Sweet Brook informed the federal office that these allegations were untrue and conditions had improved, a March 2019 CMS inspection found more violations, and placed an admittance freeze once again upon the center as a result. CMS stated that the facility was in a state of "immediate jeopardy" and continued to not allow new patients to be admitted throughout Sweet Brook's closure process.
Following the March inspection, Sweet Brook had 32 days to realign its practices with federal regulations and, upon its failure to do so, the case was referred by the DPH to the Massachusetts attorney general's office for investigation.
According to last month's press release, this investigation found that, between April 2018 and December 2019, Sweet Brook "admitted residents with violent or hypersexual behavioral tendencies without having adequately trained staff members to properly care for them. Sweet Brook also allegedly admitted bariatric, or obese, residents without having proper equipment and enough trained staff to meet their needs."
As of June 2020, the 65 remaining residents at Sweet Brook were relocated to other nursing homes within the county. During the closure, DPH required Sweet Brook to submit a weekly roster on the progress of transferring patients, as well as to make weekly calls to ensure the safe transfer of all residents to new facilities.
According to Barrett, the spread of COVID-19 to other nursing homes was not an issue in this process, because all patients and staff at state facilities were tested regularly. This held true as Williamstown Health Inspector Jeff Kennedy certified that there were no cases detected in staff or residents. However, Barrett did express concerns related to the impact of the closure on Sweet Brook's workforce.
In November 2020, Sweet Brook was sold to Oxford Finance at an auction. Oxford Finance, which holds the mortgage note to the property, bid $1.5 million, though the property's value was assessed by Chris Lamarre, the Williamstown assessor, to be around $3.1 million.
The settlement with Sweet Brook follows a series of settlements reached in 2019 between Healey and seven other nursing home facilities, all of which involved poor quality of care and violations of federal and state regulations.