Taylor Swift goes 'headfirst, fearless' in 'Fearless' (Taylor's Version)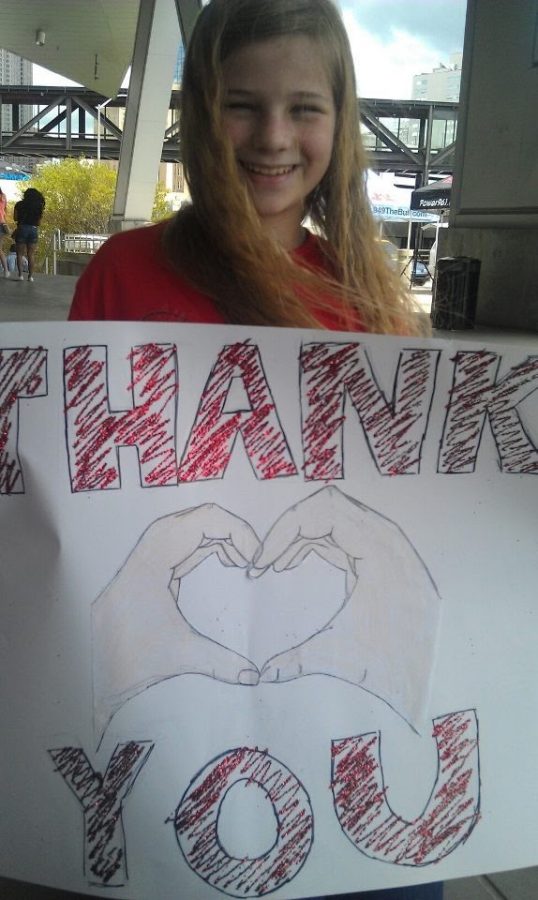 For most Williams students, Thursday, April 8, no doubt felt like an ordinary spring day. Yet for students at the College who love Taylor Swift (or, as they are affectionately called, Swifties), it was nothing short of a momentous occasion. April 8 marked the eve of the release of Fearless (Taylor's Version) (2021), the re-recording of Swift's second studio album, Fearless (2008).
The re-recording of Fearless does not merely bear emotional significance for Swift fans scattered far and wide. It also bears greater symbolic and material significance in that it represents the beginning of her journey towards reclaiming ownership of her life's work. 
When Swift's former country label, Big Machine Records, refused to accord her ownership of her work, she left the label and signed with Republic Records in 2018, where she was promised complete ownership of all her future musical work. However, one considerable caveat remained: her first six albums had become the property of Scooter Braun, a prominent figure in the music industry who Big Machine Records sold Swift's masters to once she left the label. Since then, Swift has embarked upon the project of re-recording her first six albums under her new label, so as to own, distribute, and profit from the re-recordings herself. Fearless (Taylor's Version) is the first of these six anticipated re-recordings to be released and has thus been a cause for tremendous excitement, emotion, and discussion amongst eager Swiftie listeners.
As a proud long-standing Swiftie, I spent the night of April 8 gathered with a couple of friends, impatiently counting down the minutes until midnight. Once the album dropped, we stayed up until 3 a.m. to listen to it all the way through. Although we were physically in my Frosh Quad double-turned-single, the minute the sparkling, country pop opening verse of Fearless (Taylor's Version) rang out over the speaker, I felt as though I had stepped into an enchanted musical time machine and been transported into the body of my 6-year-old self.  
I was not alone in experiencing a surge of emotions upon listening to Fearless (Taylor's Version). For many fellow Purple Valley Swifties, the re-recording evoked interwoven feelings of joy and excitement, nostalgia and melancholy, pride and hope. Listening to the re-recording gave rise to feelings of bittersweet nostalgia and allowed them to peer through the folds of time and feel spiritually connected to their younger selves, the ones who had once listened to and loved Fearless when it was originally released over a decade ago. 
"I was literally transported into the body of my 8-year-old self, listening on my second generation iPod Touch," Katie Friedman '22 said.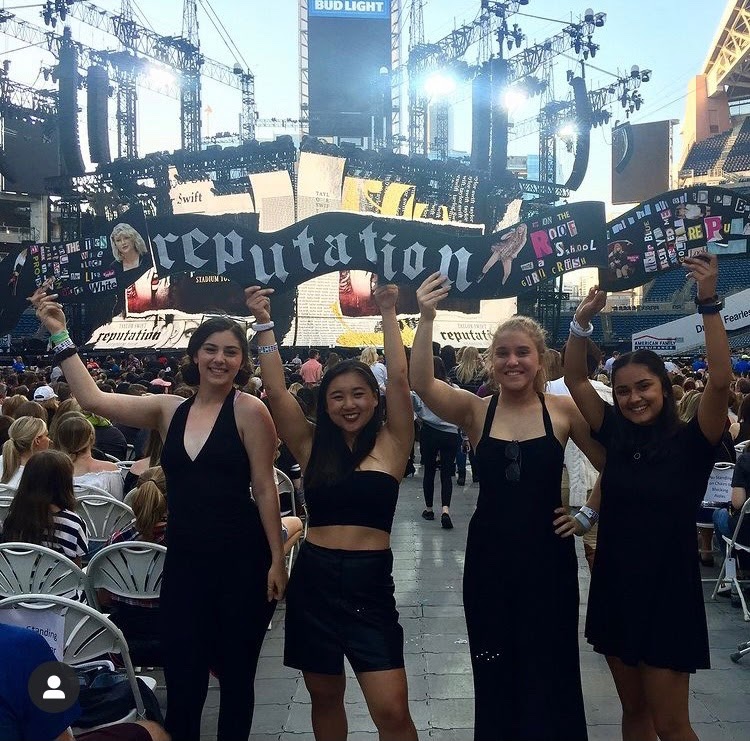 "Fearless was the first album I ever owned, and I have so many distinct memories from being seven years old and learning all the words before I even knew what they meant," Trinity Conant '23 said. 
For lifelong Swift fans, the re-recording prompted reflections on hazy childhood memories, hours spent singing along with Swift at the top of our lungs as she lamented teenage pain and heartbreak — then-distant realities that did not yet exist for us outside the realm of song.
"Listening to Fearless (Taylor's Version), I felt like I was listening to something magically classic and at the same time new and exciting," Kaleisha Towle '24 said. Indeed, for many students, mingled with these nostalgic sentiments and glimpses into the past was a sense of excitement about the personal and artistic growth the re-recording signified for Swift in the present.
Although Swift managed to recapture much of the authenticity and heart apparent in the original record, her vocal evolution is notable in Fearless (Taylor's Version). While she has now lost the country twang for which curly-haired, country-era Swift was known, her voice in the re-recorded songs sounds clearer and more mature. 
Fans also noticed an evolved production style which made for a more musically masterful record. "It was so interesting to hear all the subtle changes in the production of the songs," Annabelle Svahn '24 said.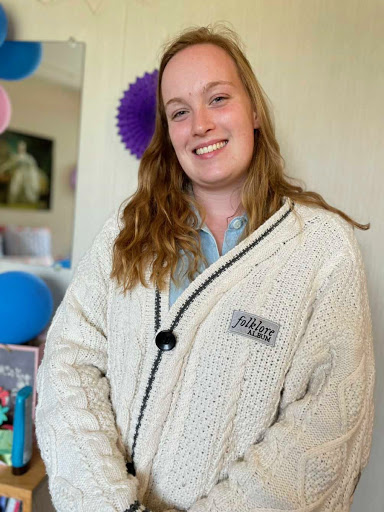 Most of the Swifties I spoke to agreed that Swift was able to successfully convey most of the genuine emotion tied to the original songs in the re-recording, even so many years later. Kim Rogers '24, however, felt less authenticity in the re-recording. "I feel like some of the re-recorded songs don't have the same raw emotion as the original recordings," she said. 
Rogers' comment draws attention to yet another striking feature of Fearless (Taylor's Version): the way Taylor's personal growth since the release of Fearless in 2008 alters and even augments the meaning behind many of the songs on the album. There is something all the more poignant about Swift singing "Fifteen," a heartfelt ode to the emotional trials and romantic tribulations of a naive 15-year-old, as a grown woman with all the additional wisdom of her 31 years. Other beloved songs on the album centered around petty teenage frustrations and heartbreak such as "You Belong With Me" and "Love Story" also take on a more profound meaning now that they are sung by a seasoned Swift in a happy, long-term relationship. 
One of the greatest sources of excitement for Swifties was the six songs released "from the vault," which refers to the six originally unreleased songs from the Fearless era included in Fearless (Taylor's Version). These vault songs are called "You All Over Me," "We Were Happy," "That's When," "Don't You," "Bye Bye Baby," and, last but certainly not least, "Mr. Perfectly Fine," an instant classic about a "casually cruel" former lover who Swift feels has moved on too quickly. "Mr. Perfectly Fine" bears lyrical resemblance to "Forever and Always," with "Mr. Looked me in the eye and told me you would never go away" echoing "you looked me in the eye and told me you loved me / were you just kidding?" 
Most of the other vault songs carry many of the lyrical and musical marks of the Fearless era, specifically strong country undertones and a focus on Swift's bitterness and renewed strength in the face of youthful heartbreak. However, they also serve as additional opportunities for Swift to showcase her vocal maturation and underscore how far she has come as an artist. 
Above all, Fearless (Taylor's Version) is monumental in its implications for Swift as an artist and a woman. It is first and foremost a symbolic assertion of her agency, resilience, and talent as a woman and an artist in a male-dominated, sometimes misogynistic industry. The re-recording is an act of defiance and subversion of all those who attempted to limit and suppress her artistic abilities and accomplishments, including Scooter Braun and Big Machine Records, among others. As Towle put it: "Taylor is really a woman to look up to."
The re-recording is also the first step in Taylor reclaiming the material benefits of her original work: if Taylor fans listen to Fearless (Taylor's Version) rather than Fearless, they financially support her rather than Scooter Braun. "We can now delete Fearless from our Spotify libraries and replace it exclusively with Fearless (Taylor's Version) —  I've already done this, don't even worry about it," Friedman said.
"Ultimately, this album is amazing, but to her supporters, it is also so much more than that," Ethan Richmond '24 said. "It is evidence that, despite all the obstacles thrown in her way throughout the years, Taylor has won. That is pretty Fearless if I do say so myself."