Three Ephs reflect on 'Jeopardy!' experiences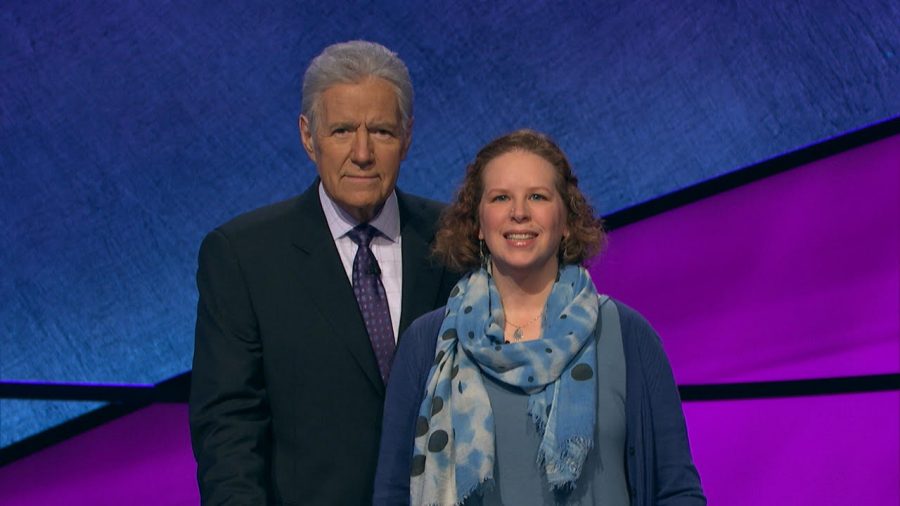 Trivia has always had its place on campus, from Thursdays at the Log to Williams After Dark Zoom trivia to watching Jeopardy! in the common room on a weeknight. But a few alums have taken their trivia skills to the next level and actually competed on Jeopardy! themselves. 
Kirsten Rose '94 decided to audition for Jeopardy! after her childhood best friend was on the show in 2016 and posted on Facebook encouraging friends to audition. "It was one of those things I'd always thought about doing," Rose said. "I've always been a fan of the show. So I went and did the test online."
After passing the online test, Rose was invited to an audition in Boston, which she said was a fun experience. However, she left unsure of how well she did or if she would ever receive the call to be on the show. To her surprise, she got the coveted call in early March 2019. 
"Two days later was when Alex Trebek announced that he had cancer," Rose said. "It was a little crazy because all of a sudden, everyone was talking about Jeopardy!. It was on everybody's minds."
Mike Furlanetto '93 competed in the Jeopardy! college tournament in 1991, but his journey to being on the show actually began in high school. "My family watched a lot of it when I was in middle school and high school, so I actually auditioned for the high school [tournament] as well," he said. 
In high school, Furlanetto made it to the interview round for choosing contestants, but was not selected that time around. As a sophomore at the College, he tried for the college tournament, and this time, he got the call.
Zach Safford '09 competed in the first ever Jeopardy! kids' tournament in 1999 and was invited to return in 2008 for the Kids Week Reunion. "First time [a]round it was pretty nerve-wracking and embarrassing, but that has a lot to do with being in peak puberty," Safford wrote in an email to the Record. "It was my first time in California and it was on my birthday, so that was a lot of fun being flown out."
The second time around, Safford competed as a senior in college, which he said "was a little bit higher pressure." But he said he appreciated the opportunity more this time, and he was excited that his friends would be watching.
Safford and his friends competed in the College's biannual radio trivia competition under the team name "Silence in the Hub" — and the group did very well. "We won in the winter of 2009 and then hosted in summer 2009," he said. "It was a bunch of seniors, so we were all finishing up our theses and senior projects and made 12 hours of trivia questions in about a week!" 
His love of trivia has continued into 2021, when he hosted a Zoom trivia contest "raising money for various social causes and flipping Georgia blue."
Rose said the experience of being in the studio and filming her game was memorable. "Everybody was really welcoming," she said. "It's surreal. You walk into the studio and it looks … very different. And yet, it's very familiar because you've seen it a million times [on TV]."
The five episodes that air in a week on television are all taped in one day, with three games recorded before lunch and two after. Rose was able to watch the other games that were taped on her day while she waited for her game, which was set to air on a Thursday. 
"I watched all the shows my week," she said. "I remember the other shows, but my show passed in such a blur. You get up there, and there's so [many] stimuli coming at you. When we watched my show when it aired, there were questions I didn't remember answering."
Furlanetto, whose game aired on a Friday, said he spent more time waiting in the studio for his game to begin than he spent actually competing. During the time he spent waiting, he said there was not much to do. "To make sure we didn't have any advantage for being in the room, they didn't let us do anything," he said. "This was before cell phones. So they had a VCR, and they had Fast Times at Ridgemont High and Nuns on the Run — two movies that we would just watch over and over again because we had nothing else to do."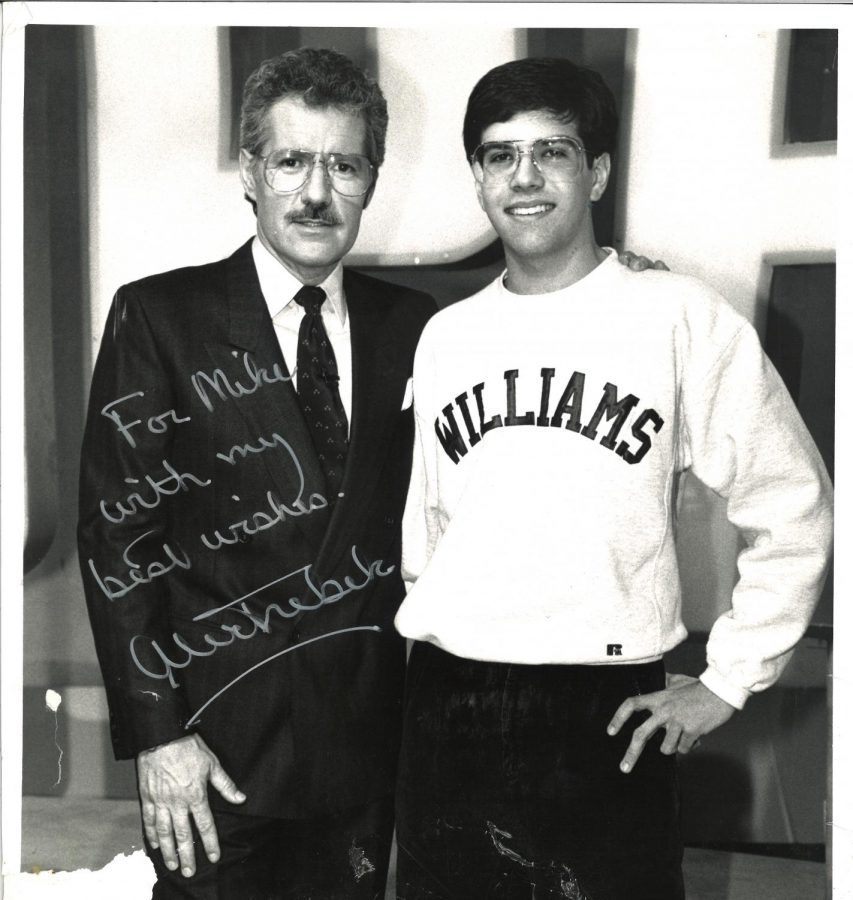 Furlanetto told his friends at the College that he competed on Jeopardy!, but because he was under a nondisclosure agreement, he couldn't tell anyone how well he did. "People knew I went," he said. "They knew I filmed it and I came back and said, 'I was on it; you'll find out what happened.'" His game aired in May, during finals season.
Immediately after his game aired, many students on campus recognized Furlanetto from his appearance on Jeopardy!. "A lot of people watched while I was on, but given that I lost, it was a little more embarrassing," he said.
Safford and his friends hosted a viewing party in Dodd House when his 2008 game aired. "People knew I was on, but I was legally bound not to share how I did before the show, so amongst close friends there was definitely a sense of anticipation," he said. "This was before the days of Twitter, in [the] early days of Facebook, so [I] fortunately didn't have to deal with any social media. It was nice to talk about it with friends and be a bit done and dusted with it."
A longtime resident of Williamstown, Rose told many of her friends and neighbors when her episode was set to air, and the Log hosted a watch party that evening. "The Log had a watch party and I was just like, 'I don't think I can go and watch myself on the big screen,'" she said. "So I went over to my friend's house, and we had a small watch party."
Rose is the assistant director at Milne Public Library, and she said her love of trivia fits perfectly into her line of work. "I always say I have a very trivial kind of brain," she said. "I'm a librarian now — I think there's a connection there. I like looking up random bits of information. It fits in well with being a librarian."
Furlanetto said his liberal arts education from the College may have helped his trivia skills. "It probably helped in the sense that I was able to take a broad diversity of classes," he said.
After competing on the show, Rose said that the best takeaway was getting to meet other Jeopardy! contestants through online communities. "I've made all these connections because of it, and in some ways, that's kind of the lasting legacy, which is nice," she said. "All of these people I've gotten to connect with through that, mostly on Facebook — there are a couple of contestant groups and that kind of thing."
While Safford was on the show before the days of social media, he said he won quite a few unique consolation prizes. "When I went on the first time and came in third (out of three), my consolation prizes were a Dell computer (which came with me to Williams!), a blow dryer, and about 300,000 Jelly Beans," he said. "I now no longer have that computer or blow dryer, but I do have a sky high dental bill."