Biden to nominate Christine Wormuth '91 to be first female Army secretary
'A baton relay race': Wormuth discusses her career in public service with the Record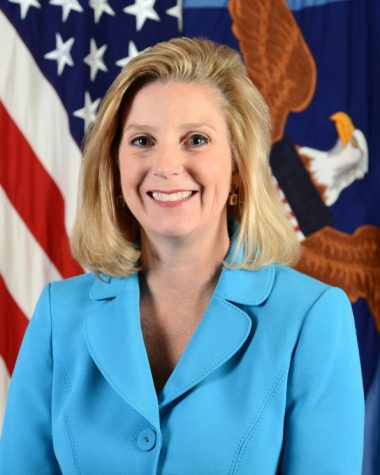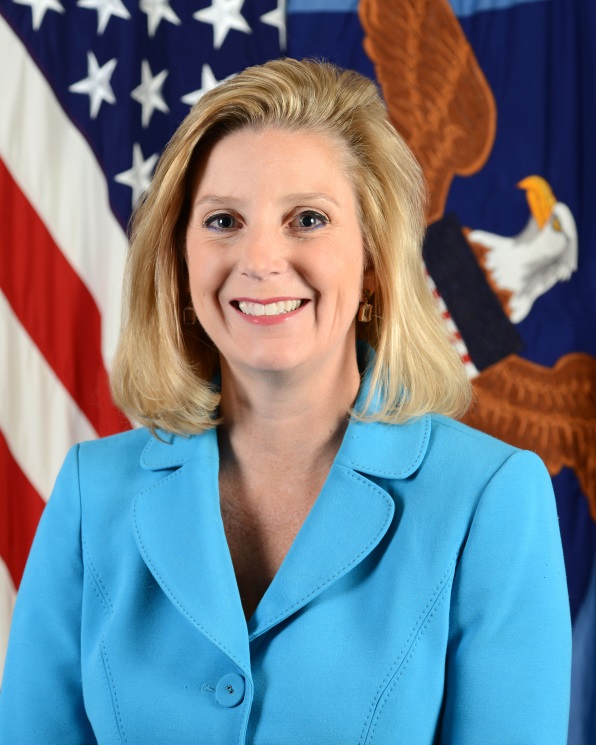 On April 12, President Joe Biden announced his intent to nominate Christine Wormuth '91 to serve as Secretary of the Army, one of the three open civilian service secretary positions in the United States Department of Defense. If confirmed, she would be the first woman to serve in this role. 
The current director of the International Security and Defense Policy Center at the RAND Corporation, Wormuth recently led the Biden–Harris Defense Agency Review Team, which oversaw the Department of Defense's transition. Prior to that, she worked as undersecretary of defense for policy during the Obama–Biden administration. Wormuth grew up in College Station, Texas, before coming to Williams to study political science and studio art. 
Wormuth spoke to the Record in March — before her nomination to the Secretary of the Army position was announced — about her recent work on the Biden–Harris Transition Team, experience in public service, and time at the College. Wormuth's secretary told the Record that she was unable to provide additional comment after Biden announced her nomination.
The presidential transition
"There was not really ever a typical day, because the transition process itself was so unusual," Wormuth said of her time on the Biden–Harris Defense Agency Review Team this past fall. 
While transitions between presidential administrations in the U.S. usually occur in person, the ongoing pandemic caused a significant amount of work to move to a virtual setting. "Traditionally, it would be very much an in-person effort where people are going into the agencies that they're trying to get up to speed on," Wormuth said.
Wormuth described the Trump administration's behavior as "obstructionist" and "unusual" for an outgoing presidential administration, which she said was another reason she viewed this transition as exceptional. The General Services Administration (GSA) did not declare ascertainment, which was required to let the Biden–Harris team unlock funds and information to begin the presidential transition, until more than two weeks after Biden had won the election. "As a result, we weren't really able to get started in terms of talking to members of the Trump administration," Wormuth said.
The deadly siege at the Capitol on Jan. 6 further complicated the Defense Agency Review Team's work, according to Wormuth, as it heightened security concerns that fell under their purview. "At the very end, we spent, frankly, a lot of time preparing for the inauguration itself and the greatly enhanced security that was going to have to be in place as a result of what happened on Jan. 6," she said.
After the GSA declared ascertainment, allowing the transition team to begin work, a typical day involved meeting with former senior officials who could provide "relatively fresh information about issues," Wormuth said. Since the Defense Agency Review Team's work concerned classified policy and intelligence issues, they often had to conduct in-person meetings to ensure a secure setting. "So I spent a lot of time actually physically going into the Pentagon and meeting with people," Wormuth said. In-person team members received COVID tests at least twice a week, she added.
Most members of the transition team concluded their roles on Jan. 20, although some, including Wormuth, stayed on longer to help prepare Biden's then-nominee to the Secretary of Defense Lloyd Austin for his Senate confirmation hearings. "We spent a lot of time doing what we call 'murder boards' for his nomination hearing, which is where you get a group of people who usually have some experience working on Capitol Hill and who can roleplay the senators on the committee and ask hard questions," Wormuth said. The Senate confirmed Austin as the Secretary of Defense on Jan. 22.
Wormuth reflected on the transition team's underlying concern about the Trump administration's reluctance to hand over the reins of government. "All through the campaign, I imagined it like a baton relay race," she said. "The old administration hands the baton to the new administration, and, just like in a race, you want that handoff to be a running handoff, not a come to a full stop, where you lose momentum."
"It was definitely kind of challenging in that regard, because the full weight of the responsibility of governing the nation falls onto the shoulders of the new administration," Wormuth continued. "[We] can't afford to take a week to figure out where the restrooms are in all of the buildings."
A lifelong career in public service
Growing up around people from various countries, Wormuth developed an enduring interest in international relations and foreign policy. Her mother ran the English as a Second Language program at Texas A&M University, which had a large number of international students. "My parents had Iranian graduate students who were all asked to leave the country when the hostage crisis occurred, for example, in the '70s," she said. "We had lots of students from the Middle East and lots of students from Central America, so I think that's when I started getting interested in foreign policy — having conversations with people that came from different countries with different types of governing institutions."
Wormuth also highlighted her Williams experience as part of her path to public leadership. "At Williams, I was the president of my house in Mission Park — I lived in Armstrong," she said. "I ran for that election, and then I also represented all of the off-campus seniors [in senior year]. I think I started getting interested in leadership at Williams."
To current and future students, she said she hopes that each person fully embraces their time at the College. "It's just an amazing experience," she said. "And I would hope that people don't let it wash over them without really drinking it in."
During her time in graduate school at the University of Maryland, Wormuth became aware of a program now called the Presidential Management Fellows Program, which brings citizens with a recent graduate degree into the government for two years to prepare for a career in civil service. 
"I applied for that and was very fortunate to be selected," Wormuth said. "I went into the Office of the Secretary of Defense when I was 25 or 26, and that's how I got started in government."
Wormuth said she had a number of formative experiences during the almost seven years she spent as a civil servant, including working on expanding the North Atlantic Treaty Organization (NATO) alliance to include Hungary, Poland, and the Czech Republic. 
That project held a level of personal significance to Wormuth, who recalled the aftermath of the Cold War as it related to her own life. "The [Berlin] Wall came down when I was a junior [at Williams], and I was doing my junior year in Paris," she said. "It was this incredible moment of optimism where the Warsaw Pact countries were free."
Wormuth also worked with the Romanian government while the country worked on getting its military up to NATO's standards so it could join the alliance. "One of my bosses had great confidence in me, which was wonderful," Wormuth said. "She took a big risk on me and let me go to Romania at one point to make a presentation to their entire senior military leadership," she continued. "They definitely had never seen a female who could speak intelligently about the military, so briefing them was kind of like they were watching a talking dog."
If the Senate confirms Wormuth as Secretary of the Army, she will once again break barriers as the first woman to hold the position.
The Obama–Biden administration
Following her career in the Office of the Secretary of Defense, Wormuth joined the Obama–Biden administration in 2009, taking on four different roles during her time there.
Her first job with the Obama administration entailed working on homeland defense in the Pentagon, during which she helped convince the Secretary of Defense to reorganize the part of the military that would respond to events involving weapons of mass destruction in the U.S.
After that, Wormuth became Senior Director for Defense on the National Security Council in the White House. "The highlight was meeting President Obama for the first time, which was totally cool," she said. "One of the things I worked on during that time was revising the presidential guidance to the Pentagon on employment of nuclear weapons."
Wormuth then returned to the Pentagon in an assistant secretary-level position for a few years before becoming  undersecretary of defense for policy — the No. 3 civilian position in the Pentagon.
"President Obama, in 2014, had basically said we were going to scale down our military operations in Afghanistan and eventually withdraw from the country," Wormuth recounted from her time in the latter role. "Even though he had told the American public that he was going to pull troops out, we went through a very rigorous process to try to figure out whether to stay or go, and how many military troops were needed."
"Eventually, we persuaded President Obama that he needed to keep the troop levels steady," Wormuth continued. "That was, at the time, something that we felt very strongly was required from a national security perspective, so successfully persuading him to essentially change his mind was a really big deal."
Now, after four years of working outside of government, Wormuth said she has had time to reflect on her career in public service, including the almost eight years she spent with the Obama administration. "You're too busy when it's all happening to be able to really think about it," she said.
Preparing for the future
Wormuth is also an adjunct professor at Georgetown University, where she teaches a class on strategy, policy, and military operations. "That class has given the opportunity to reflect a lot about working in government, because a lot of the students in that program are interested in government," she said. "I've had the opportunity over time to think a lot about my own role in some national security decisions."
Wormuth's nomination has been hailed as a milestone for women in a traditionally male-dominated field. Kathleen Hicks, the first woman to be confirmed as Deputy Secretary of Defense, said Wormuth's nomination "puts another big crack in the glass ceiling" in an April 12 tweet. 
Secretary Austin, who is the first Black defense secretary in U.S. history, praised Wormuth's experience and commitment in a public statement. "I have no doubt that if confirmed she will lead our soldiers and represent their families with honor and integrity as the secretary of the Army," Austin said.
Biden has not yet made his nomination of Wormuth official, nor has a Senate confirmation hearing been scheduled.