Prospective frosh attend Virtual Previews as Class of 2025 takes shape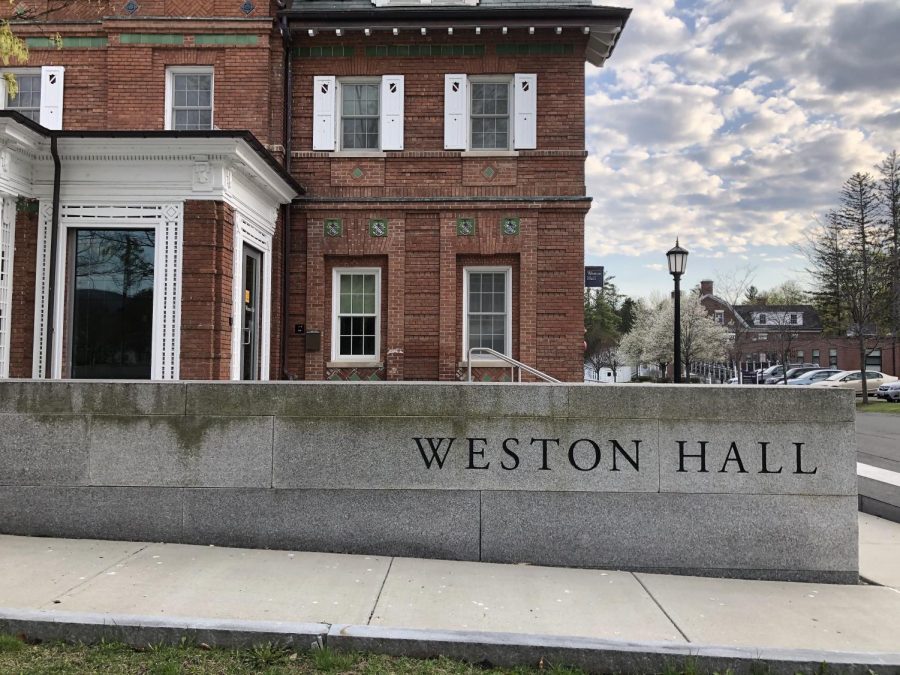 The 2020-2021 school year has been a wild, unpredictable year for high school seniors, who went through the notoriously soul-crushing college application process during an even more stress-inducing global pandemic. After a uniquely stressful admissions cycle, approximately 1000 high school seniors have been rewarded with the opportunity to attend Williams as a part of the class of 2025. 
On April 16 and 17, the College hosted Virtual Previews for the Class of 2025. Learning from online events hosted over the last year, the College expanded the length of its program to two days, compared to one day last year. Furthermore — as a result of the College community's willingness to help admitted students and their families get to know the College better — more events shifted to being live, rather than recorded. 
With everything from information sessions on STEM research to a virtual Jamboree, this year's Virtual Previews events garnered enthusiasm from many prospective incoming students, who are currently unable to visit the College in person. The Record reached out to several accepted students to hear their thoughts on Previews, Williams, and the college process. Many of these students expressed satisfaction not just with the virtual events, but with faculty and staff's consistent outreach efforts to prospective students.
Virtual Previews offered Rachel Schmidt '25 the chance to connect with other incoming first-years through its Student Hangouts event. Although Schmidt has already committed to the College, she also was planning to "attend the sessions about life at Williams/residential life … and visit some classes or professor office hours," she wrote in an email to the Record.
Schmidt was drawn to the College by its liberal arts curriculum and location. "I really wanted a close knit campus and community, which ruled out schools integrated into large cities or schools where a majority of students live off campus after freshman year," she said.
In addition, the College is only a little over an hour away from her home of Schenectady, N.Y. "COVID-19 showed me that I don't want to be that far from my family," Schmidt said. "Although unlikely, if we were to have a shutdown again, being a relatively short drive away would simplify the logistics of getting home on short notice." 
For Utsav Bahl, who lives in Geneva, Switzerland, accepting that he was going to be far away from home was part of the process. Nevertheless, like Schmidt, Bahl was also drawn to the College's tight-knit community. Although he has not officially committed, Bahl said that the outreach from the College was "just completely unparalleled to any other college."
Several academic departments, including the history department, reached out to Bahl upon his acceptance. "I've had a few engagements with Professor [and Chair of History Anne] Reinhardt for information," Bahl said. "I've had a call with her that I didn't have for any other school besides one for a university. But it was nowhere near the same. They were so willing to talk with students."
On top of all this, Bahl still wanted to attend Previews. "I feel like it's a way to get a feel about the whole Williams community, despite not actually having been there in person," he said. "Honestly, I think it's a good advantage for international students too, because chances are, I wouldn't be able to go anyway, had the virtual event probably not existed." 
Advertisement

Similar to both Schmidt and Bahl, Elizette Santana '25 of Newark, New Jersey told the Record early last week that she  planned to attend Previews, although she is already committed as a result of a QuestBridge match. "I knew from the website that there was going to be a Jamboree, and they were going to talk about the different extracurriculars on campus, which I'm really interested in," Santana said. "I know that one of the Hispanic affinity groups is having a concert [during Previews], and I really wanted to go to that, too." 
Santana was appreciative of current students' honesty, which helped inform her enrollment decision. "Even if I couldn't visit campus, talking to current students definitely helped a lot, because they answered any question I had, whether it was about a good thing or a bad thing," she said.
Santana initially learned about the College through its fly-in program, Windows on Williams. "During the September fly-in, [the College] was really efficient, and [the organizers] responded to emails pretty quickly," she said. "With any question we had, they really gave us a thorough answer." 
Nevertheless, Santana said she felt that there was room for improvement in the College's advertising to prospective students. "Outreach could be better for other people to figure out what Williams is," she said. "When I talk about Williams at school, a lot of people don't really know about it." 
Indira Thodiyil '25, who deferred her acceptance to the Class of 2024, took advantage of her gap year. In the past year, her jobs have included working with a human rights NGO, interning for a sustainable finance startup, and serving as a teaching assistant for younger children at her old school. 
During this time, Thodiyil, a committed soccer player, also managed to stay in touch with the College through athletics. She highlighted the fact that head coach of women's soccer Sarah Raymond has kept gap year students in the loop. "It's really nice to feel connected to the Williams community, and also see that there's this amazing space to look forward to," Thodiyil said. 
Although Thodiyil did not attend Previews last year, she did intend on going to a few events this year. "I am not going to the whole thing, but I went to the STEM research one on research opportunities yesterday," Thodiyil said. "Looking at [the Previews schedule], it seems very comprehensive… I think there's so many things to learn about. And it seems like they have a very diverse set of people in terms of interests and what they do and all that. So I think it's great." 
After a tumultuous year of uncertainty, committed students remain hopeful that their experience at the College will be rewarding, especially as vaccine rollouts for young adults continue to increase.
"I'm most excited about getting to try different classes, because in high school, you're kind of constrained to a specific type of class and you only have a certain amount of classes that you can take," Santana said. "At Williams, you can really branch out and take any kind of pretty much any class you really want to take. And I'm really excited for that."