Women's golf wins at Hamilton Invite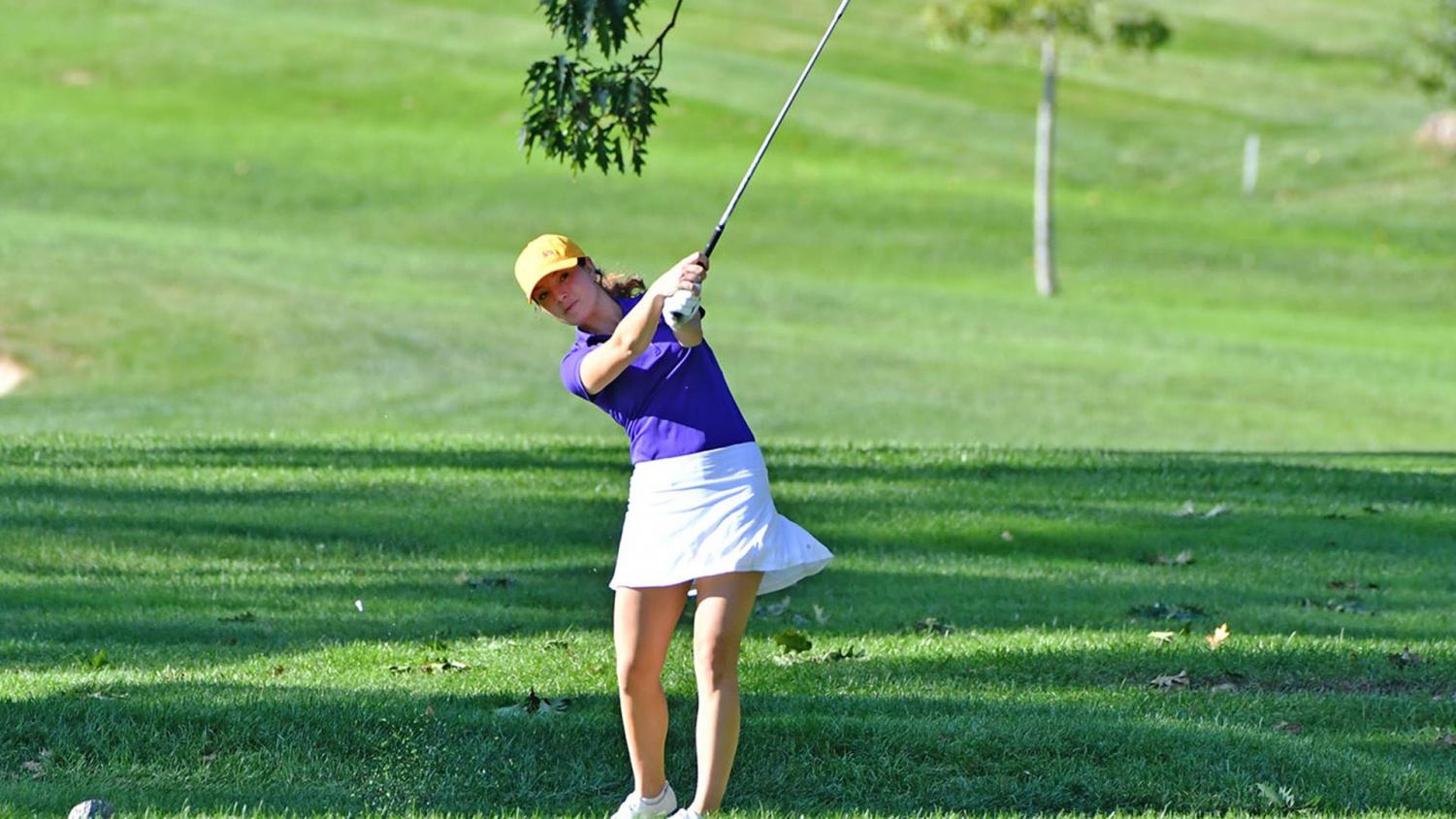 After a 545-day hiatus due to COVID-19, women's golf returned to competition with a first place finish at Saturday's Hamilton College Invite at Skenandoa Country Club. The Ephs ended their first round of the spring season at the top of the leaderboard with a score of 314, 2 strokes ahead of host Hamilton. In third place was Amherst at 325, and in fourth was Middlebury at 339.
Tianyi Zhuang '24 tied for first place individually in her first collegiate tournament with 76 strokes. "I thought the team did well overall and I actually learned a lot from everyone else today," Zhuang said. "I was nervous going into the round, but Coach [Tomas Adalsteinsson, head coach of women's golf] and the team helped me relax, and I really loved how supportive everyone was. I liked my iron game today which helped in achieving a high green in regulation stats."
Following Zhuang was Mel Yuan '24 and Olive White '22, who both carded a 79. Stella Woo '21 and Malini Rudra '23 finished their rounds with an 80. 
"We have waited so long to return to competitive collegiate golf, and it was truly special to see our team play tournament golf today," Adalsteinsson said. "We got beautiful spring weather and we enjoyed having the chance to play together in a fivesome."
"It made for a long round, but we really enjoyed celebrating good shots and encouraging each other," he added. "We were rusty on and around the greens, while the ball striking was pretty solid. It was a good win and great to see Tianyi tie for medalist in her first collegiate competition. Now we get to prepare for next weekend, and we look forward to inviting teams to Taconic."
The Ephs will return to competition this Sunday, April 18, when they host the annual Williams Spring Invitational at the Taconic Golf Club.