Choreographer Raphael Xavier talks breakdancing, age, and experimentation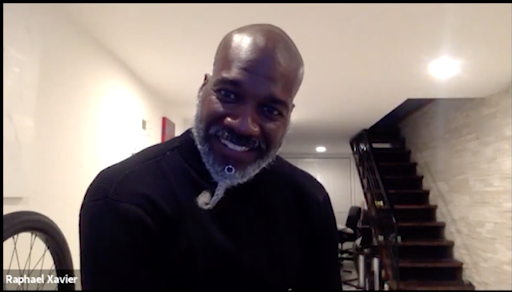 "Dancer, choreographer, visual artist, rapper, BMX cycle rider, teacher, and I would say sage of hip-hop." Those were the words that Director of Dance and Senior Lecturer in Dance Sandra Burton used to describe Raphael Xavier, a multi-talented artist originally from Wilmington, Del. At the March 30 event, Xavier joined a group of students and faculty from the College's dance department to discuss the art of hip-hop and breakdancing, the obstacles he has faced, and — most prominently — his search for new ways to engage with breakdancing as he grew older.
As a child, Xavier thought he was going to become a rapper, track star, or actor; "dance was not on my list of things to do," he said. But when Xavier saw New York City Breakers — an original B-boy group that was active in the 80s — on Soul Train, he changed his mind. 
"I've never seen anything like that before," he said. "There was no line dance. It just let the curiosity go." 
Xavier started to teach himself how to breakdance as the popularity of breakdancing had grown in the 80s, but right as he was finding his groove, breakdancing went from being a global phenomenon to being banned in 1983 by health officials and various city councils. "The dance became a liability because kids were hurting themselves," Xavier said. With the ban on breakdancing in place, dancers had to resort to secrecy. Xavier began hiding during school hours to practice the dance in order to avoid expulsion and arrest. 
Not only does Xavier have a passion for breakdancing, but he also has a passion for creating breakdancing spaces. Xavier started a company called the Olive Dance Theatre in 2002, wanting to spotlight narratives that center Black culture through breakdancing. Whether one was a hopper, locker, breaker, house dancer, or stepper, Xavier wanted to make the space more inclusive and help bridge the gap between the breakdancing form of the 80s and that of the early 2000s. 
"What was different and fresh for me, was so far out to the person who did not know the origins or the beginning of what this thing was," he said. According to Xavier, breakdancing today does not look how it did in the 80s, with today's breakdancing form resembling that of abstract modern dance.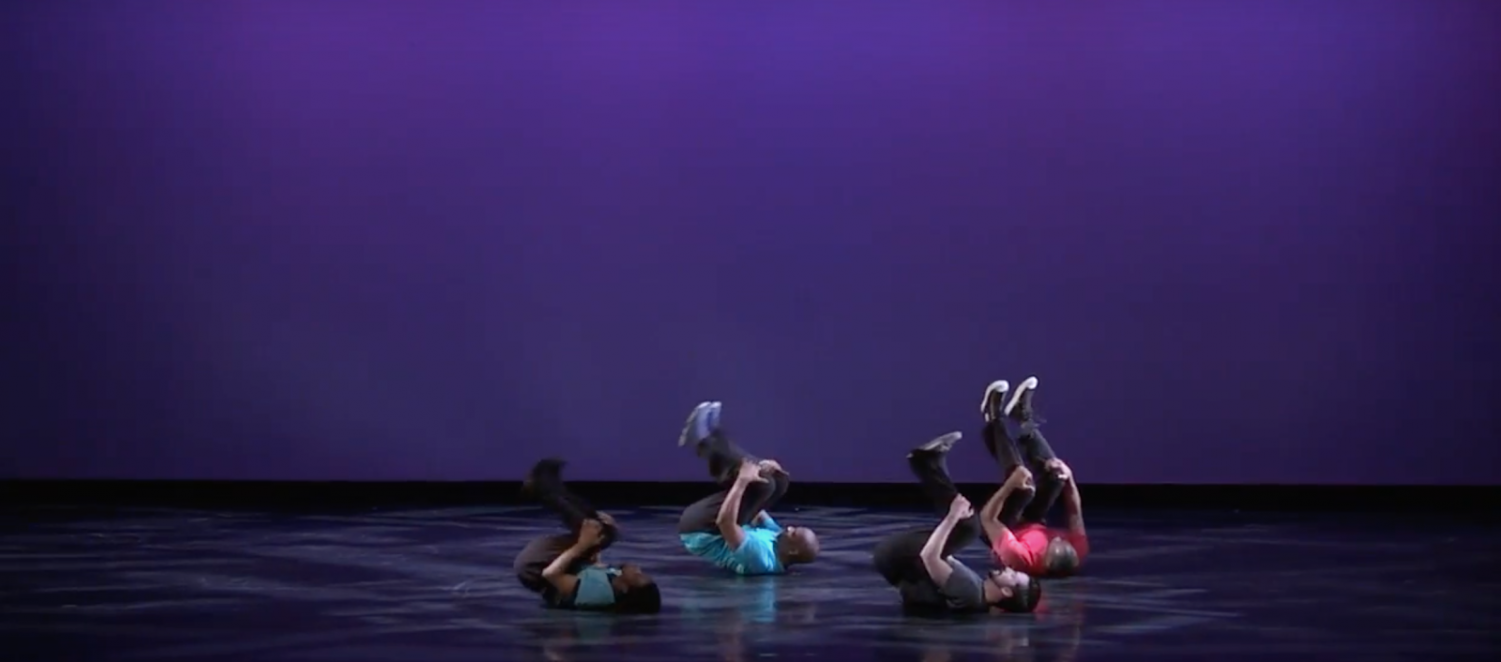 As Xavier continued to hone his craft, he soon hit a roadblock. "I bit off more than I could chew," he said. "Nothing could stop me." Even as he got older, Xavier said he continued to be confident — perhaps overconfident — that he could still do all the moves and push himself to the extreme. 
"One day doing all of this, I woke up and I couldn't get up," he said. "Long story short, I had an infection between the C5 and the C6 disc space." Xavier had lost movement in his left side and was experiencing a form of paralysis. "I was too stubborn to realize there was something wrong," he said. 
Despite his health issues and a doctor-mandated three-month recovery period, Xavier said he kept on moving. He showed a video of himself, sitting on the floor of a bathroom at the Kennedy Center for Performing Arts in New York City, an IV dangling from the ceiling, pierced into his arm. Xavier shared that it was in that moment that he realized he had to take a break.
Xavier decided to temporarily leave Philadelphia and stay with a friend in California in order to heal from his injuries. His friend proposed to him that he teach a class at the University of California, Los Angeles (UCLA), a proposal he accepted. "It was the best thing ever," Xavier said he thought to himself. "We are already on the floor anyway, if I went down more, experiment, maybe I could come up with a way of healing and performing at the same time." 
He said he found that balance at UCLA through teaching the "somatic practice" to his dance students. A somatic practice describes any practice that uses the mind-body connection to help survey one's internal self. This was a change in rhythm for Xavier. In contrast with the fast-paced nature of breakdancing, the slow pace of the somatic practice provided Xavier with the opportunity to heal and take care of his body. 
His somatic practice consisted of moves like simple pushups and body stretching, allowing Xavier to develop a different perspective on movement and its relation to breakdance. With this new style of movement, Xavier found his way back into dance. 
"When the whole [breakdancing] was taken away from me, I had to break things down to understand the origins of it and its meaning," he explained.
After teaching at UCLA, Xavier went back to work in Philadelphia and joined Ralph Lemon, an African American dancer and choreographer. Lemon pushed Xavier to reach his potential; Xavier said that "[Lemon] made me question what movement was in the first place." What was born was Sassafrazz, an original composition of structured improvisation for four breakers and four musicians. It focuses on the three stages of what Xavier called Break Life: birth, life, and death.
Xavier shared with the event's attendees a compilation video of his performances. Xavier's gravity-defying moves were breathtaking; one could feel the music move right through him as he performed windmills, feet shuffles, flares, hand hops, head spins, and more. Whether Xavier was performing on a stage or the street, his energy was contagious, feeding off the energy of the crowd with every chant, laugh, and smile and reciprocating their energy after performing each move. Xavier also impressed his audiences by rapping and dancing at the same time.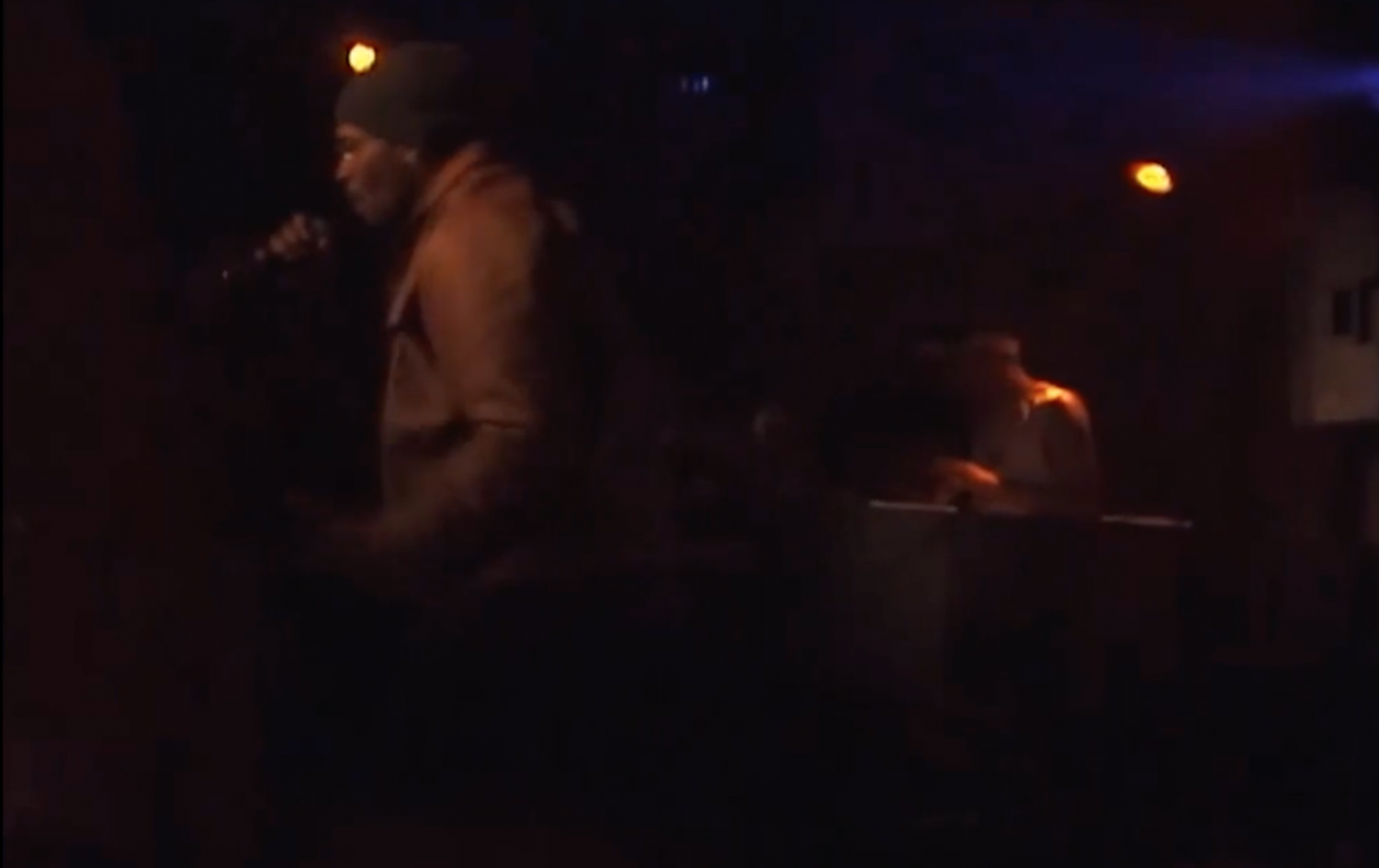 Xavier ended the lecture with an interactive demonstration, for which only one brave attendee volunteered. He chose to teach the attendee the Top Rock, a basic breakdancing move. Xavier then proceeded to play three different genres of music to which the attendee danced to. The Top Rock move was performed differently according to the genre of music that was played.
Xavier's demonstration illustrated how free and fluid the nature of dance is; there are no rules to it. As the lecture ended, Xavier told the attendees that "initial reactions are honest and we have to think freely to be creative."