Student-athletes discuss trans inclusion as runners sign letter urging NCAA action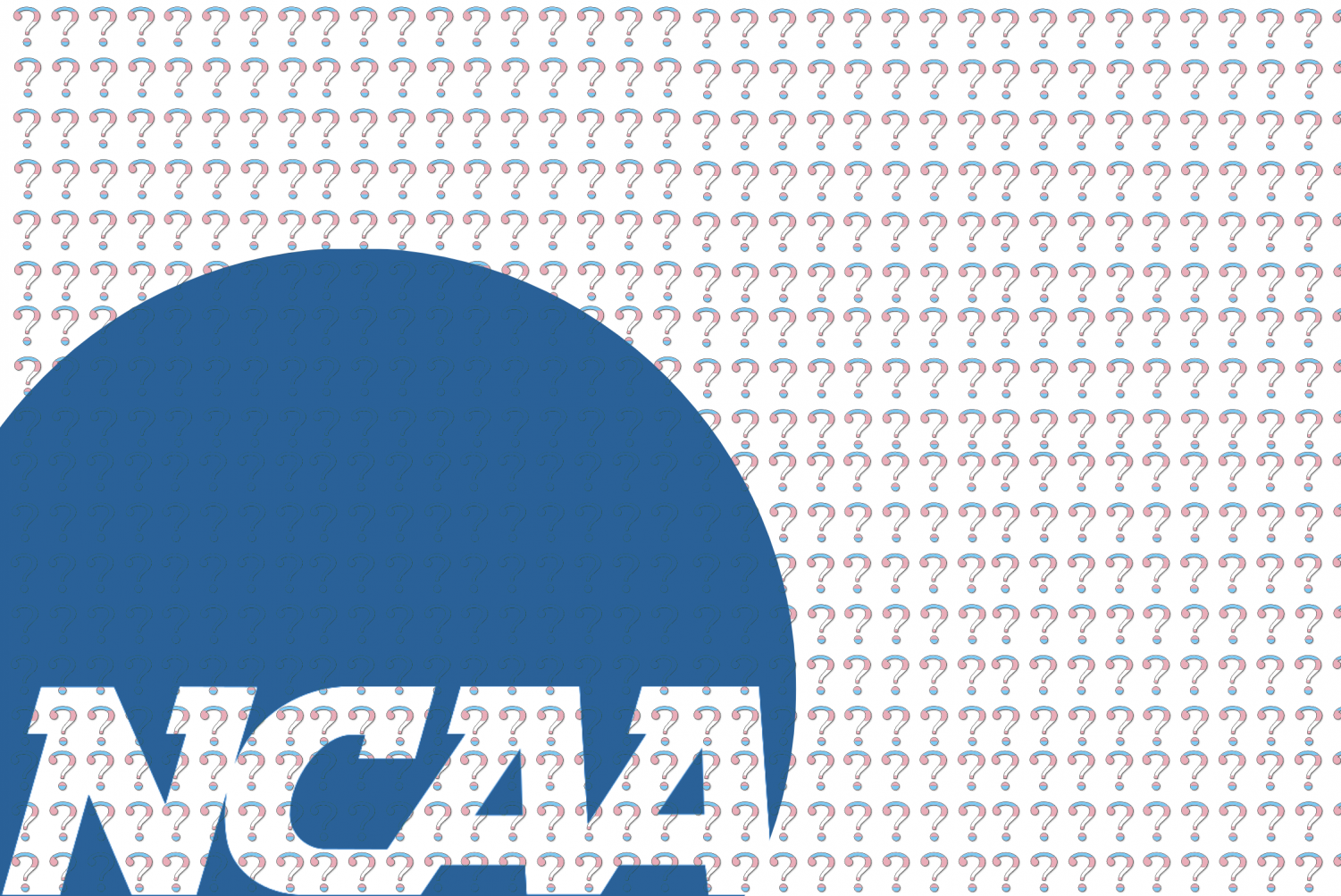 Ten of the College's cross country athletes joined more than 500 student-athletes from institutions across the country in sending a letter to the National Collegiate Athletic Association (NCAA) speaking out against anti-trans legislation. The letter sparked conversations about trans athlete inclusion at the College.
The March 10 letter, addressed to NCAA President Mark Emmert and the NCAA Board of Governors, calls on the organization to support trans athletes and condemn bills being processed in multiple states that would limit trans athletes' ability to compete, such as HB500 in Idaho. If passed, such bills would subject transgender women athletes to invasive physical examinations, hormone tests, and gender verification tests, or ban them from competition altogether.
"Please show us that your practices align with your priorities," the letter from student-athletes urged. "All athletes deserve to compete. All athletes are worthy of protection. No athlete should feel unsafe being who they are."
The letter decries the harmful precedent these bills could set. "You have been silent in the face of hateful legislation in states that are slated to host championships, even though those states are close to passing anti-transgender legislation," the letter reads. 
The letter was brought to the attention of members of the College's cross country team by Julia Gunther '20, whose classmate from high school was involved in organizing the letter.
"I think trans athletes should be affirmed and allowed to participate fully in their sports [as] their gender, and I know this legislation would not allow that," George Arrowsmith '21, a member of the men's cross country team who signed the letter, said. "I would like to see the NESCAC, or the school, or just kind of a larger organization within college athletics, take a stand against it."
Laura Westphal '21, president of Anything But Straight in Athletics (ABS) and a member of women's swimming and diving, said that the dangerous legislation seemed like a "slippery slope."
"This is not very noticeable to people who aren't already tuned into this issue," she said. "And I think it could definitely lead to more harmful legislation down the line, when it comes to inclusion and just facilitating access to these spaces."
Ryan Rilinger '20, the first openly transgender player on men's lacrosse, echoed Westphal's concerns about the long-term consequences of these legislative measures.
Sports, moreover, serve as an important community for people playing on a team. "To take that opportunity away from an entire group of people for no logically or scientifically based reason is alarming," Rilinger said. "That our society is willing to make laws so recklessly concerns me heavily."
The NCAA's silence about the legislation is "loud," Rilinger said. "[The legislation has] become very widely spoken about in the past couple of weeks, enough that people are expecting the NCAA to make a statement, and they're not, which sounds a lot like agreement," he said. "The kinds of people who are looking to see these laws get passed and supporting them are not the kinds of people who are listening to the ACLU, and [community activist] groups … but the NCAA does have that reach."
Rilinger commended the student-athletes who have chosen to speak up in the absence of the NCAA's statement. "Student voices can carry a lot more weight than people sometimes think," he said. "It's easy to feel like you're one of hundreds of thousands of athletes … and it can feel like what you say or do just doesn't matter, or no one's going to listen to it. But this [letter] did catch national news."
Westphal re-emphasized the importance of student-athletes speaking out against the proposed legislations and added that the College and NESCAC need to publicly commit to promoting inclusiveness for transgender athletes. 
"I don't think that being reactive is enough in this situation," she said. "I think we have to be proactive in terms of countering with other legislation and putting protections in place that makes sure this type of thing can't come off again."
So far, the NCAA has not responded publicly to the letter or legislation.
Ongoing conversations about trans athletes at the College
Conversations about trans athletes in sports were given a platform at the College last winter during the 2020 Claiming Williams panel with CeCé Telfer, the first openly transgender woman in the NCAA to win a title. Westphal and Rilinger, who helped bring Telfer to the College, were among the representatives from the College and served as moderators for the panel. 
Conversations among teammates, both in response to the panel and the letter, are important in creating an inclusive environment and battling ignorance, Arrowsmith said. "I think if people were more knowledgeable on trans issues in general, they would see why these bills are unfair," he said. "They would understand why we should be supporting trans participation in athletics … and I think that's a conversation the team really hasn't had. I think if we had that conversation, that would be a good first step, both in educating people and then starting to think about the ways that our team might not be an inclusive space to trans people."
Arrowsmith thought it would be helpful if those discussions were initiated by coaches and captains. "As a senior, I can definitely do my part to start those conversations," he added. 
Rilinger said that these conversations, and the willingness of the athletics community to learn with him, were important in educating the community on how to support him and other trans athletes. "I think a lot of the people I encountered were very uninformed about what to do, or how to understand [and] interact with me, but [they were] very willing to learn," he said. "I really did feel a lot of willingness to learn and willingness to grow. There's genuine interest in being supportive, from athletes to coaches and staff."
Westphal said that while conversations within athletics and LGBTQ + communities are important, there is also a need for wider engagement. "I am cisgender … but I am also within the LGBTQ+ community as well," she said. "Definitely not just the queer community, but everyone should be involved. Non-athletes, cishet [cisgender, heterosexual] non-athletes should be interested in the topic and working for the other members of our community, at Williams and at large."
Moving forward
In light of the recent bills, Rilinger hopes that the College will make "as much of a commitment as the school has the authority to protect trans athletes at the campus," he said. "If the college is able to say, 'We won't allow invasive physical examinations for our athletes to prove their gender,' that's a big worry that people wouldn't have to focus on."
He also hopes that the College will introduce LGBTQ+-specific programming to the mandatory programming for varsity sports teams. Rilinger explained that, while he did not encounter explicit homophobic or transphobic situations, situations with an "assumption of heterosexuality," such as the idea that all male athletes want to meet a girl at a party, made binary sports teams exclusionary spaces for LGBTQ+ athletes.
"I think when people say LGBTQ exclusion and sports, some people think about teammates who are saying slurs or mocking people, and it just doesn't always look like that," he said. "People absolutely do get excluded for things that no one even realized … [were] exclusionary actions, but the impact was still there. And that's what's important."