Housing stock decrease spurs reconsideration of faculty housing options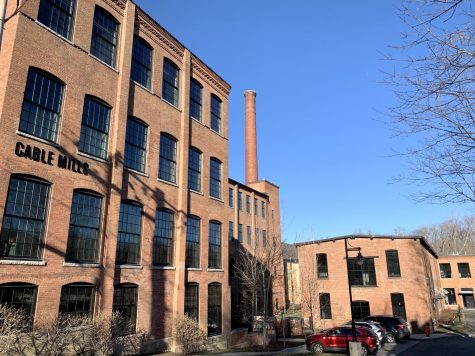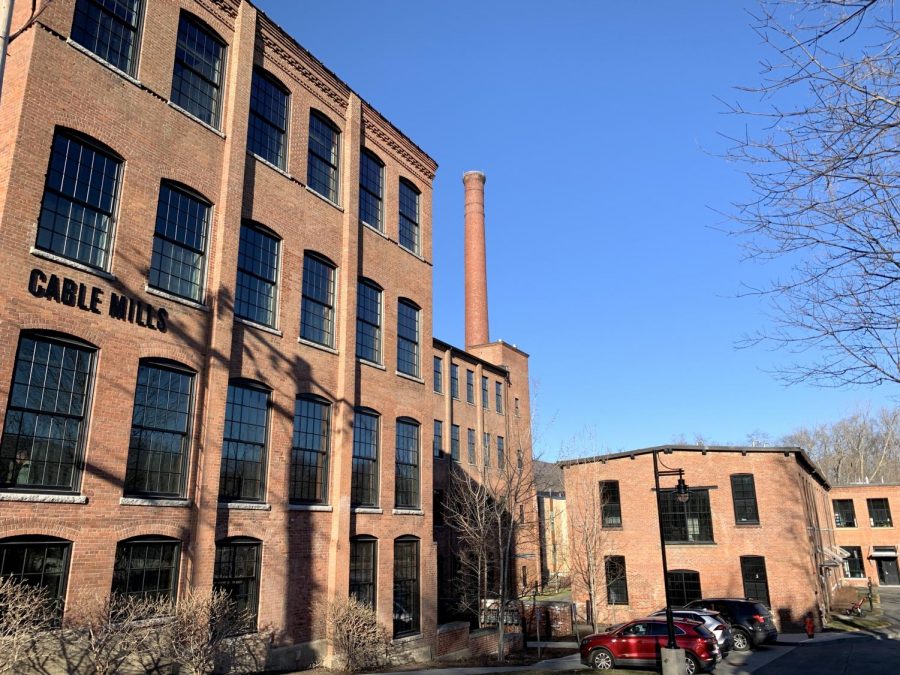 In a faculty meeting earlier this year, members of the College administration mentioned potential changes to the faculty housing lottery and suggested the possibility of converting the Orchards Hotel into faculty housing, citing a loss of housing units. According to Associate Vice President for Finance and Administration Matt Sheehy, the College has discussed converting some of the Orchards Hotel into faculty housing, but the hotel did not seem receptive to the idea. However, the College has continued to pursue other options for new faculty housing. 
The faculty housing lottery occurs twice a year — once in the fall and once in the spring — and is based on a point system. According to the Faculty Handbook, points are determined by "rank or classification, service, and space need." Individuals with higher ranks, such as associate professors and visiting distinguished professors, receive 50 points for their rank, while instructors and assistant professors receive significantly fewer. More points are also allocated for professors with dependents, such as children or spouses. 
The College currently has an arrangement with Cable Mills, a former mill in Williamstown which has been converted into residential units by a private developer. "The College committed to renting a certain number of units during the period [in] which they would be renting units," Sheehy said. "It's a unique development in that they had to rent units for a certain period of time, and then they could sell them as condominiums." 
However, the private developer has begun the process of selling the units as condominiums, limiting the College's housing stock. "The College has a private housing development called the Pine Cobble Housing Development, and those houses there routinely go up for sale," Sheehy said. As a result, "the College [now] manages about 65 buildings and 125 individual units within those 65 buildings." 
While decreases in housing stock happen frequently, such as when faculty members purchase available units or private developers sell the units, the recent announcement from Pine Cobble Housing Development has spurred new conversations about faculty housing. 
The College initiated talks with the Orchards Hotel about the possibility of converting some of its space into faculty housing, though no plan has been solidified. "As far as we know, the ownership group for the Orchards has every intention to continue to operate as a hotel, and they haven't indicated otherwise," Sheehy said. "But there has been some interest about the potential for taking that property and converting it."
Sheehy also said the College has been in conversation with other private developers who are  "looking at properties like the Orchards or units or buildings in North Adams or other locations where they're taking historic buildings or other types of buildings and repurposing them into residential living spaces." 
Nevertheless, the College has continued to make efforts to partner with local developers to ensure there is enough faculty housing in the immediate future, although the COVID-19 pandemic may have limited the housing stock the College controls, Sheehy explained.  
"It's still really too early to tell whether or not losing five units of Cable Mills — how much of an impact that's going to have on faculty and staff housing," Sheehy said. "There's a fine balance there to trying to understand the full demand and need at times and making sure that you don't go too far in the acquisition process or the sales process."
"That's where working with private developers has been really effective," Sheehy continued. Further collaboration with local developers is especially necessary because, as Sheehy noted, "the housing lotteries have been very competitive as of late." 
Assistant Professor of Chinese Man He echoed these sentiments in talking about her own experience in the lottery. When she first came to the College as a lecturer in 2014, He realized that the lottery's structure did not favor her demographic. "I realize that according to the policies, my score will be really low because I don't have children," He told the Record. "I'm married, but at that time my husband was located in China. I'm basically single here, so I realized that my score would be very low." 
He opted to pick expensive apartments, believing there would be less competition for them. "The price of my apartment was very, very high — it's expensive," she said. "It was between $1500 and $1600 per month … It was [a] pretty pricey luxury at that time. I was still a Ph.D. candidate." He further notes that her situation was not exactly typical. "Being a Ph.D. student for almost a decade in humanities, I had no savings. I would not be able to afford it if my parents had not helped me out." 
According to He, newer faculty members with lower scores have to opt for more expensive but less competitive units, forcing those newer to the College, with less career stability, to pay more. "If we were able to provide more housing in terms of the rent being cheaper, it will be absolutely helpful, especially for the new faculty," He said. "I still remember how difficult it was to make the payments in the very first couple months." 
While she does recognize that the College is exploring more options, He said that places like Cable Mills can also be unaffordable. He originally paid $1500-1600 a month for her old apartment, with a 3 percent rent increase each year, before deciding to move to a more affordable house. Now, she only pays about $1000 a month, and was able to move because she became a more established faculty member. He did consider Cable Mills in her search, but the pricing exceeded the range she was looking for, she said. 
The College will continue to assess its housing stock and has indicated it is aware of some of the issues raised by faculty. "The housing lotteries have been very competitive as of late, and that's an area that we continue to be focused on to make sure that we are meeting needs and demands," Sheehy said. 
Sheehy also noted the trade-off between the College's investment in faculty housing stock and in other areas. "We continue to be focused on [faculty housing], while at the same time being mindful that every dollar we spend on this takes away one dollar from potentially a student function or supporting a student organization," he said. "It's a mindful type of balance."
He noted that junior faculty often hesitate to bring up frustrations with housing due to their lack of job security. "As an assistant professor — as a junior faculty — I was a little bit hesitant to say that," He said. "I was thinking, maybe I shouldn't bother to talk about that."
"The good thing is, last semester, I finally kind of plucked my courage," He continued. "But overall, I think the process was confusing for me and not transparent." Altogether, He says that the message she truly wants communicated in regard to faculty housing is "that faculty also have concerns, and then sometimes the concerns of the minority shouldn't be overlooked simply because they were minor voices. "
Correction: This article was updated at 12:50 pm on March 31 to correct an error regarding He's housing situation. The article previously stated that He lives in a $1600-a-month apartment at Cable Mills. Her current apartment costs approximately $1000 per month, and she has never lived at Cable Mills. We regret the error.