K-12 educators, some professors and staff eligible for vaccines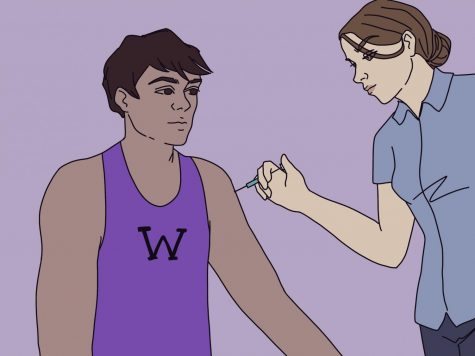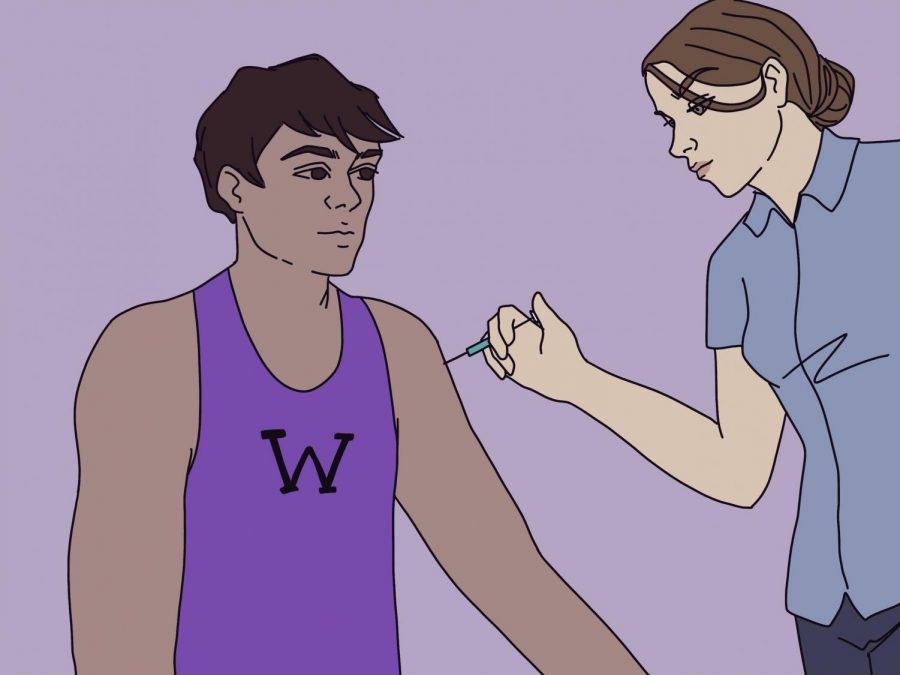 As of March 11, K-12 educators, K-12 school staff, and child care workers have become eligible for COVID-19 vaccines in Massachusetts. This group is the third in Phase 2 to become eligible, following Group 1 — those 75 and over — and Group 2, consisting of those 65 and older, those with two or more certain medical conditions that increase risk for severe illness, and those who live or work in low income and affordable senior housing.
The seven mass vaccination sites in Massachusetts will offer appointments for only this newly eligible group on March 27, April 3, April 10, and April 11. Those who are eligible may preregister to be notified to schedule an appointment at one of the mass vaccination sites. The new preregistration system launched on Friday, replacing the previous system of weekly appointment releases for mass vaccination sites. 
Staff members at the Williams College Children's Center are among those included in the second group of Phase 2. Campus Safety and Security (CSS) officers and Health Center staff were eligible to get vaccinated during Phase 1, along with some faculty members who qualified due to their age. 
Lead Teacher Brittany Burdick got the first of her two vaccinations on March 13, along with other staff members at the Center. "The best part about the entire experience was there were five other teachers from the Williams College Children's Center who were vaccinated at the same clinic that day," she said. "We were all texting each other throughout the day, keeping each other updated and cheering each other on. It really made the experience positive and, dare I say, fun!"
Once a majority of staff members are vaccinated, the Children's Center expects to make changes to their current operations. According to Lead Teacher Christine Enderle, it is likely that the Center will be able to have classes with more students and longer hours, something families have expressed a desire for throughout the pandemic. 
"We have slowly been increasing our capacity and continue to have discussions about what our next steps will be," Burdick said. "Our director, Carrie [Gagne], recently announced that we are planning on returning to full capacity and normal hours in the fall."
Despite changes in the Center's operations since the pandemic began, staff members have always tried to maintain their relationships with students. "I decided a long time ago that COVID was not going to change the way I interact with kids," Enderle said. 
"Yes, I wear a mask, wash my hands and clean according to our reopening plan," she continued. "But I still am on the floor with children all day — they sit in my lap, hold my hand and give me hugs. It would not have been fair to them to be at a distance. They are too young to understand why we would refuse to be near them." Enderle has not received her vaccine yet, but she said she plans to register soon.
Although the second group of Phase 2 does not include faculty at institutions of higher education, some professors were eligible for vaccines in previous groups of Phase 2 due to their age and have recently been vaccinated. 
Professor of History Thomas Kohut has received his first of two doses, saying that it was an easy decision to get vaccinated as he had been living a fairly isolated existence since the pandemic began. "It went without saying that I'd get vaccinated if and when I could," he explained.
Professor of Philosophy Alan White similarly said that it made sense for him to get vaccinated when the option became available. "It seemed to me clear from the available information that the vaccines are sufficiently safe," he said. "And it's important for lots and lots of us, maybe all of us, to get the vaccination."
White added that he was unable to book an appointment in Massachusetts even a month after he had become eligible. "I checked various Massachusetts and Berkshire County websites, and there were never any slots available," he said. White and his wife opted to get vaccinated in Vermont instead, where their primary care physician is located.
Kohut said that the vaccine rollout in Massachusetts felt like significant progress after a year of the pandemic. "I think it's a validation of science and medicine," he said. "Despite obvious problems, even the vaccination rollout, particularly in Berkshire County, gives me some confidence about human competence in dealing with an unprecedented and extremely challenging situation."
"I think we have good reasons to think that the vaccines are effective and that we are going to get more back to normal," White agreed. "I think I'd always rather hope for the best than fear for the worst, especially when there's nothing else we can do."
Other staff members at the College have already received the vaccine in previous months. According to Director of CSS  Dave Boyer, members of his department were vaccinated in early January, as CSS is part of the Northern Berkshire Regional Emergency Planning Committee. First responders became eligible to get the vaccine in Phase 1 of the Massachusetts plan. 
"Unfortunately, for the first dose, most members of CSS chose to be vaccinated on the same day, which meant we were all suffering side effects at the same time," Boyer said. "When the second vaccine came due, we split the department and got the shots four days apart. That approach worked much better [for side effects] and allowed us to keep our staffing at optimal levels."
CSS Officer Nancy Macauley received her second dose in mid-February. "I was just grateful that I had the job so I could get the vaccine," she said. 
Macauley mentioned that CSS officers have been working on campus throughout the pandemic, so the ability to get vaccinated provided many with a sense of relief. "I remember when we put everybody on the bus a year ago [when campus first shut down]," she said. "And then, now the vaccine is all set within a year. It's amazing. How quick was that?"
According to Director of Medical Services Deb Flynn, nine out of the ten Health Center staff members have also been vaccinated since early February. One staff member at the Health Center declined to be vaccinated.
According to The New York Times, Massachusetts is one of the top ten states in its proportion of residents that have received at least one dose of the vaccine. As of March 16, 26 percent of Massachusetts residents had received at least one dose of the vaccine, and 13 percent were fully vaccinated, with a combined total of over three million doses delivered. Both percentages are above the national averages, which are 21 percent and 12 percent respectively.
Phase 2 is projected to conclude by the end of March, with two more groups within Phase 2 still yet to become eligible. Food service and retail workers, public health workers, and those who work in the court system will comprise Group 3, while residents with one of a listed set of medical conditions will be Group 4. Phase 3 is forecasted to begin in April, during which vaccine eligibility will open up to the general public.
Gov. Charlie Baker announced yesterday in a tweet that his administration would release the schedule today for all remaining groups in the state's vaccine plan, after which every Massachusetts resident will know when they are eligible for a vaccine.