'Fundamentally broken': Professor, alums in music industry discuss the Grammys' lack of diversity and relevance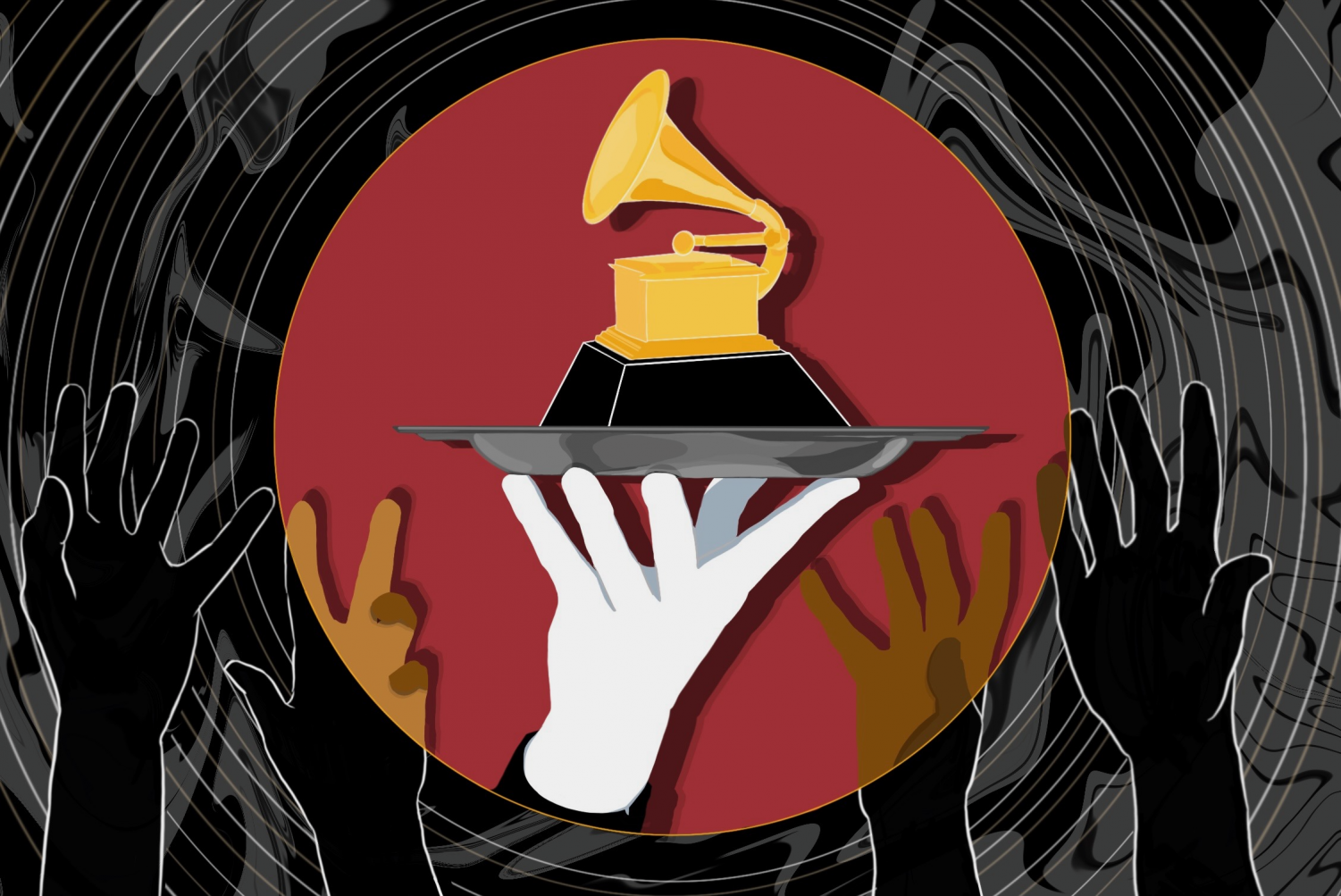 Black Lives Matter–related songs took the stage at the 63rd annual Grammy Awards on March 14, with performances like Lil Baby's autobiographical protest rap "The Bigger Picture" and Mickey Guyton's country tune "Black Like Me." The evening also highlighted songs on BLM-related themes; "I Can't Breathe," by H.E.R. won song of the year, "Lockdown" by Anderson .Paak won best melodic rap performance, and "Black Parade" by Beyoncé won best R&B performance. 
This was somewhat of a break from the event's history, which many view as one of slighting Black artists, particularly Black women. Only 10 Black artists have ever won the award for album of the year. This year, many Black artists were noticeably absent from the festivities and awards. Beyoncé, the most nominated artist this year, did not perform. The Weeknd, who performed at this year's Super Bowl Halftime show and whose song "Blinding Lights" was the best-selling single of the year, received no nominations. As a result, he has said he will no longer put himself up for nomination in future years.
"Because of the secret committees, I will no longer allow my label to submit my music to the Grammys," The Weeknd told The New York Times. 
Like The Weeknd, Frank Ocean chose not to submit his album Blonde, which is largely considered one of the greatest albums of the 2000s, for Grammy consideration in 2016. "That institution … just doesn't seem to be representing very well for people who come from where I come from, and hold down what I hold down," he said in an interview with The New York Times. "I think the infrastructure of the awarding system and the nomination system and screening system is dated."
This idea that the Grammys are outdated comes from the notorious lack of transparency surrounding the nominating and voting processes, which result in disproportionately few awards for artists of color. Anonymous "expert committees" review the nominations made by the thousands of voting members of the Recording Academy, and for 61 of the 84 categories, these anonymous committees have the final say in who receives a nomination. 
It is not just high-profile musicians who feel that the Grammys' history of overlooking Black artists is causing the award to lose significance; many members of the College community who work in the music industry feel the same. 
'It's almost old news'
Alastair Moock '95 rejected his Grammy nomination in the Children's Music category this year in response to all the nominees in the category being white. Advisor and Music Director of the College's Gospel Choir Avery Sharpe, who has won Grammys with collaborator McCoy Tyner, said the awards have only helped his publicist, but don't mean much to him personally because he does not find value in external validation.
Recent graduates Mano Sundaresan '19, a music journalist at NPR's All Things Considered, and Mia Lisette '20, a rising singer-songwriter, also think the Grammys have lost meaning. "They get it wrong every year," said Sundaresan. "It's almost old news at this point." 
Lisette pointed to one of her biggest inspirations as a Black female singer-songwriter, India.Arie, whose experience losing all seven awards she was nominated for in 2002 is considered one of the worst snubs in Grammy history. "[The Academy] thinks nominating people is enough for diversity, yet they don't give [Black] people their flowers when it's due," Lisette said.
Despite groundbreaking albums in recent decades by Black artists like Beyoncé, Kendrick Lamar, Alicia Keys, and Drake, the last Black artist to win album of the year was Herbie Hancock in 2008, and the last Black woman was Lauryn Hill in 1999.  
'They've gotten the historical record wrong'
For Sharpe, the conversation about race and the Grammys is about more than just music. "You cannot divorce the [music] industry from the racism that permeates America," he said, "and you cannot divorce capitalism from art." Sharpe also said that the disconnect between popular music and awarded music goes back to the origins of American music consumption before the first Grammy awards were held in 1959.
"Back in the 1920s and 30s, we had 'race records,' which were recordings that were aimed solely at African Americans …  and you had 'pop music' and 'country music' for white people," he said. "In America, everybody's listening to each other's music and integrating their sounds … yet the industry reflected the social and racial norms and separated the music into genres and categories," he said.
Because of this history, the Grammys never meant much to Sharpe, a professional jazz bassist. Sharpe won a Grammy for best jazz instrumental performance with McCoy Tyner and was featured on two of Tyner's other Grammy-winning albums. For Lisette and Sundaresan, however, the Grammys used to hold heavy significance.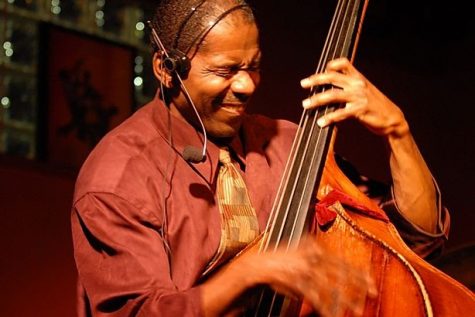 "I used to always watch the Grammys, and the VMAs, the BET awards," Lisette said. "Now, I don't remember the last time I actually watched the Grammys, and I think that's becoming more common."
Lisette also commented that winning a Grammy was once a significant indicator of talent and success in the music industry. "The Grammys have for a long time been seen as this sign that you've made it and you've broken into the industry, and no one can really contest that you are a qualified and talented musician [if you've won a Grammy]," she said. 
Sundaresan shared a similar sentiment, noting that the Academy mostly awards artists who already have fame and repute to spare. "Now, the artists that go to the Grammys have already been covered in the media," he said. "I would say that [the Grammys are] reactive to the shape of music and the music coverage that already exists."
Sundaresan is a writer and audio producer who has reported on and reviewed media and music for companies like Bandcamp, Vulture, Pitchfork, and NPR, where he currently works. 
"I feel like journalists almost have a biblical duty to cover the Grammys year in and year out," he said. "It's very institutional and not as much about the actual thrill of it… I never ever use Grammy-nominated or Grammy Award–winning as a descriptor for an artist in my writing because I don't think that means anything anymore."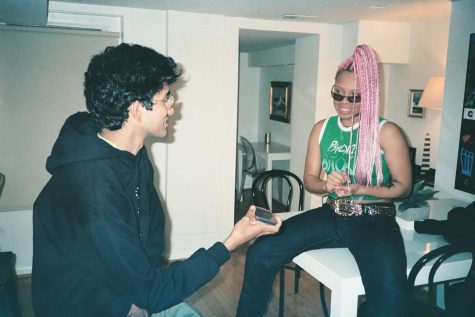 "The Grammys just feel so fundamentally broken in a lot of ways," Sundaresan added. "They've gotten the historical record wrong for what feels like decades … and have overlooked nearly every influential Black artist." He mentioned modern Black musicians like Kendrick Lamar who have been snubbed, as well as older legends like Prince and Michael Jackson. 
Lisette had the same thinking. "Now, whenever I see who has won Grammys, I almost always disagree," she said. 
'Devaluing the table'
Lisette said the Grammys' consistently overlooking deserving musicians "comes with who is invited to the table, so we kind of have to make our own table … and that also involves devaluing the table that everyone has told me I should want to have a seat at."
She said the music industry, particularly in relation to awards, is designed to prioritize product and speed over process, an element that is crucial to her music-making. After graduating from the College last year, where she frequently performed her original work, she is now working in high schools as a music teacher with AmeriCorps while continuing work on her solo music. She said that her identity as an artist is colored by her Blackness, as well as her experience with music theory and history as an art history major. 
"I try really hard to focus less on awards, and that's not at all my end goal," she said. "As a singer, my end goal is to reach more people and be able to perform for people and create spaces where I can engage with as many people as I can through the healing aspects of music."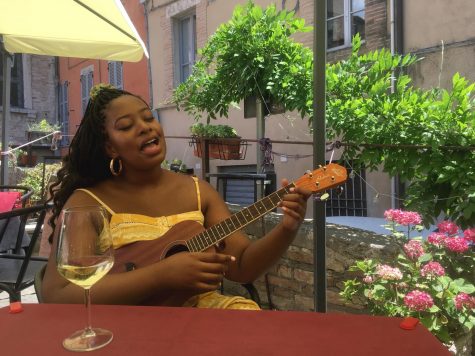 Meanwhile, Moock said he still sees the value in the Grammys and recognizes the strides that the Academy is making toward diversity. "It's important to know that the Academy has been waking up," Moock said. "This was a transformative year for them. They hired a chief diversity officer, Valeisha Butterfield Jones, even before all this started — and they're trying to do more education work from within. This is new for the Academy." For example, in 2018, the Academy formed a new 18-member Diversity And Inclusion Task Force.
Moock also described the complicated nature of the nomination and voting process, one that differs by category and requires many committees and layers. He explained how the unknown and often misunderstood process leads people — fans, musicians, and reporters — to antagonize without fully understanding the process. 
"There's not necessarily ill intent here — nobody twisting their mustache and saying, 'How do we keep people out?'" he said. "What it comes down to is the stuff that's much harder for people to see, like the implicit bias … and the lack of representation on nominating committees."
In order to become a member of the Academy's voting body, the artist must either submit a body of work or be nominated by a peer. "Academy members, and non-Academy professionals, too, can write recommendations," he said. "Many of us this year made a point of writing recommendations for new artists of color who are applying to join… If the voting membership is more diverse, hopefully, the end result will be more diverse too."
'A transformative year'
Moock is a children's and family musician who was nominated for a Grammy in 2013 and again this year, when he rejected the nomination along with two of the other white nominees.
"When I was nominated in 2013, I was one of five white artists then too, and it never occurred to me once [to reject the nomination]," he said. "And this is coming from somebody who has spent his life not only inhabiting musical sounds that largely come from Black traditions, but also somebody who has now spent a lot of [his] career teaching civil rights and social justice to kids."
Moock's nominated album this year, Be a Pain, tells stories of social justice leaders who stood up for change, many of whom are Black. 
"This was a transformative year for children's music," he said, describing the racial justice coalition that came together within the industry called Family Music Forward, which created initiatives like a Black performer's festival with an entirely Black creative team— the first of its kind in children's music.
"I feel lucky that I got involved in this group at the very beginning, and it transformed my way of thinking," he said. "It's important that it's Black and Brown-led… The intentionality of the group in everything it does has been a real learning curve for me."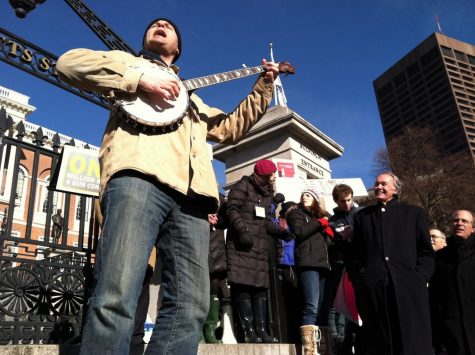 'It's so subjective' 
Despite the steps toward diversity that Moock mentioned, some argue that even the award categories need to be reframed. The Academy's attempts to judge music based on subjective categories has long been criticized as being coated in racism and excluding the experimental forms that characterize the music of many artists of color. Categories such as best urban contemporary album and best rap album sideline Black artists in particular, preventing them from competing with their white contemporaries for major awards like best pop album.  
"They give us these categories that are coded as Black categories," Lisette said. "They want to put us in our own category so we don't steal away the more important white awards." 
 For example, Tyler the Creator won best rap album for his experimental and radical album Igor in 2020. "Whenever we, and I mean guys that look like me, do anything that's genre-bending, they always put it in a rap or urban category," he told The New Yorker. "I don't like that 'urban' word. To me, it's just a politically correct way to say the N-word. Why can't we just be in pop?" 
The Academy has since done away with the urban label, replacing the category with best progressive R&B album. 
Categories are also becoming increasingly obsolete as artists cross genres and explore, according to Lisette. "They need to give artists more leeway when it comes to the genre they're considered for, because there are plenty of artists who exist … in between genres," she said.
Sharpe, whose latest album was considered a Grammys contender by his colleagues, expressed agreement with this sentiment in reference to jazz. "When you say jazz, … there's so many different categories… Some people think of John Coltrane … another person [might] think of Kenny G [or] Erykah Badu," he said. 
To Sharpe, the dissatisfaction with categories speaks to the subjectivity of awarding and comparing music in general. "The Grammys are just about selling more records, and more hype," Sharpe said. "It's so subjective, it's so calculated and preordained." 
'We need to highlight Black and Brown artists' 
When looking toward meaningful changes for the future of the music industry, Moock said the responsibility lies not only with the Academy, but also with white artists. "I think the Academy is going to think all this through, I think they're going to make changes, I think they're going to do their best," he said. "But there's only so much they can do… So a lot of this is on us, we need to keep educating ourselves. We need to highlight Black and Brown artists."
He also noted the Grammys are only one aspect of diversifying the industry. "The nominating committees are one piece of this," he said. "But there are a lot of other pieces leading up to it that involve equity in terms of who can afford to record an album, who has access to top publicists, and who knows who within the Academy."
Lisette expressed a similar sentiment. "Diversifying the music industry as a whole comes from almost a kind of grassroots approach to making music and focusing on more independent labels, artists, and collectives."  
She also pushed for diversification along more than just racial lines. "Where it needs to start is diversifying not just race or age but also how they're involved in the industry," she said. "Do we have agents, but also musicians, and also people who are maybe educators? I would also love to see avid music listeners be a part of that selection process." 
Moock agreed that the voting bodies should be expanded, expressing the hope that children's music could become a particularly accessible voting field. "We all have children or know children and we all were once children ourselves," he said. "Why does somebody need to work in the field of children's music to have expertise about what makes for good messaging and good music for kids?" 
For Sundaresan, changing the Grammys starts with the listeners, whom he thinks should shift their focus away from awards and toward more varied ways of evaluating music. 
"Seek out publications and writers," he said. "If you find a writer you like, just keep following them, even follow the discourse on Twitter… Get recommendations from real people, not algorithms." 
Lisette said that diversifying the music industry will ultimately come from giving artists the freedom to make music on their own terms. 
"I think bringing more of the actual living aspect of creating music into the industry, and allowing for space for flux and change and flexibility, and artists identity is so crucial," she said.  "[We need to] really change the way we view artists, because they're living, breathing people too."