Spotlight on Research: Eiko Maruko Siniawer examines emotions in Japanese history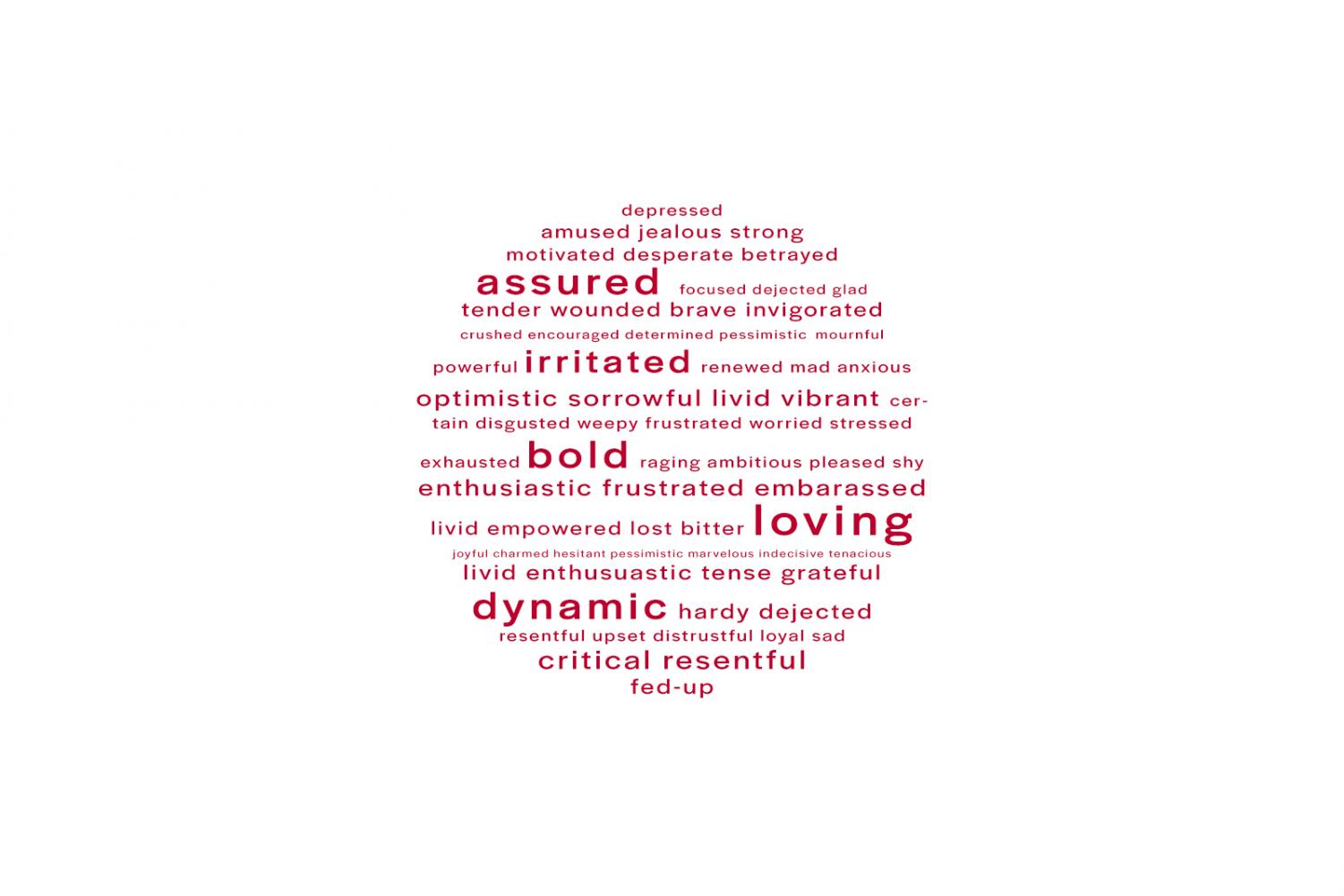 "When toilet paper disappeared from store shelves around Japan in November 1973, the housewives who searched their neighborhood markets and stood in long lines for the scarce packs were described as unwitting perpetrators of a 'toilet paper panic,'" Professor of History Eiko Maruko Siniawer writes in a journal article slated for a forthcoming issue of the American Historical Review. 
This semester, Siniawer took her research into the classroom with HIST 320: "Emotions in Modern Japanese History," where she applies a new approach in examining modern revolutions in Japan. By foregrounding the historical significance of emotions throughout the course, she hopes to provide a more comprehensive understanding of emotions as actors in history — including their role in the 1973 toilet paper panic, for instance. She also aims to use the course to gather insight from students to inform an upcoming book project about Japan in the early 1970s. 
Emotions are not foreign to the study of history; the discipline has always required some degree of consideration of how people were feeling in a particular time period and how those feelings influenced significant historical events. However, emotions have not been spotlighted in this context until recently, Siniawer said. 
"It is only fairly recent that emotions have become a topic, or a focus, of study," Siniawer wrote in an email to the Record. Her course specifically highlights fear, insecurity, pride, anxiety, desire, anger, and happiness within the context of Japanese history. 
Since this is a relatively new approach, students have the ability to explore and question the very foundations of the field. "I created this course to work together with my students to think about difficult questions about emotions in the past and about how historians can go about studying and researching emotions in the past," Siniawer said. "We are also defining these questions as we go." 
One such question asks, "What does it exactly mean to study history through emotions?" The course attempts to answer this question by analyzing the extent to which emotions have shaped and motivated history; the intersections of emotions with ongoing political, social, and cultural forces; and the ways that emotions have been represented and discussed in the past. To accomplish this, students examine a variety of primary sources including political treatises, poems, songs, diaries, oral histories, films, and government documents. 
"Because emotions are fundamental to human experience, consideration of feeling, sentiment, and affect can help to illuminate and to understand the human past," Siniawer said. 
Grounding the course in modern Japanese history has provided Siniawer and her students opportunities to examine emotions in the context of various phenomena, such as atomic bombings, high speed economic growth, and natural and manmade disasters. Still, Siniawer stressed that this focus on emotions is broadly applicable, and not specific to Japan.
Another question the course raises is the proper methodology for emotional research. Siniawer said that studying history through emotions might give rise to an interdisciplinary collaboration with other fields such as psychology or sociology, which Siniawer already began in a class she taught on the history of panics. 
In the course's readings, it is easy to identify the dominance of emotions like fear, anger, hatred, loss, and grief. However, Siniawer believes that claiming "negative" emotions have a greater ability to impact history is mistaken. "It is difficult to say what kind of emotions have had more of an influence in history, and drawing a dichotomy between 'negative' and 'positive' emotions would be simplistic," Siniawer said. "Indeed, one of the things we're doing in the course is considering the complex interplay between different emotions." 
As Siniawer grapples with the influence of emotions in history in class, she also continues to work on a book about the same topic. Although the book will not be completed until after her current book about the history of Tokyo is finished, she has many ideas about what to include. 
"In the research I have done thus far, I've been struck by the various ways in which the themes of insecurity, uncertainty, and anxiety were woven into many aspects of people's experiences and understandings of the world in the early 1970s," Siniawer said. She is particularly interested in the "toilet paper panic" that occurred in Japan in late 1973. 
In an article about the phenomenon, Siniawer illustrates the months of panic when hundreds of Japanese housewives lined up in front of stores with hopes of buying toilet paper. Foreshadowing the onset of the COVID-19 pandemic in the United States, during which some people fought each other over the last rolls of toilet paper left in stores, these occurrences were assumed to be irrational. 
Siniawer's article explores the influences of the toilet paper panic, from the oil crisis to corporate profiteering, and the emotions that were associated with these influences. As she does in her course, she regards these emotions as important actors in the panic and argues that the panic was, in fact, perfectly rational since they were emotional reactions to specific events and trends of the time period. "In the broader context of the early 1970s, the toilet paper scare and its characterization as a 'panic' can be understood as responses to sweeping and multifaceted economic challenges that destabilized daily life and threatened to upended middle-class lifestyles," Siniawer writes in the abstract of the article. 
Siniawer's desire to bring emotions to the forefront of history is reflected in both her academic research and efforts to promote an accordant style of teaching. Regarding her new course, "I am hopeful that this will help inform the shape and concerns of my book project," she said.