Professors, student uncover negligence and racism in Florida environmental contamination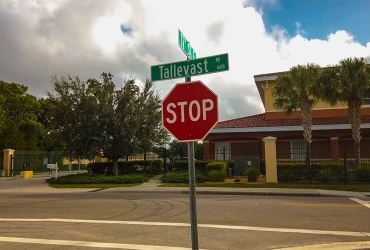 Florida government officials may face accountability after years of environmental injustice and contamination in Tallevast thanks to the work of Ruby Bagwyn '23, Professor of Africana Studies James Manigault-Bryant, and Assistant Professor of Geosciences José Constantine.
Bagwyn, Manigault-Bryant, and Constantine co-wrote an essay for Boston Review titled "Poisoning Tallevast" demonstrating how Florida government officials failed to protect the residents of Tallevast from exposure to known toxins in their groundwater supply. 
Tallevast is one of many Black communities that for decades has felt the overwhelming impact of industrial polluters and environmental racism.
According to Bagwyn, most of the media coverage surrounding the events of Tallevast was localized to Florida news outlets, but this essay is one of the first times the story has received attention in the Northeast. 
"[The essay] is for folks who may not be aware about communities like Tallevast," Constantine said. "The hope of our piece is to keep the experiences of Tallevast from being made invisible."
The contamination in Tallevast began around 1962. Visioneering (later renamed the Loral American Beryllium Company, or ABC), a small industrial plant for engineering metals, started machining beryllium, a controlled material- removal process. Exposure to high levels of beryllium dust can cause a variety of health complications. 
Manigault-Bryant has deep roots in Tallevast, Fla. Until a few years ago, his father's family lived there, and he grew up in the town immediately north of Tallevast in Bradenton, Fla. He would later discover along with the rest of the Tallevast community that his father's home had been subjected to decades of environmental injustice and contamination. 
Manigault-Bryant's work to bring justice to communities like Tallevast is personal. His father was one of many Tallevast residents who worked at ABC. "I became aware of the contamination when it became public, when the rest of the community found out in 2003," Manigault-Bryant said, "I grew up knowing about ABC. I of course would see it when I would visit family in Tallevast. It was no stranger to me, although what was transpiring I didn't know." 
Manigault-Bryant's father was not among the employees at ABC who developed berylliosis (chronic pulmonary granulomatosis), an incurable disease that scars lung tissue, shortening the breath, and stresses the heart. However, all ABC workers were likely exposed to levels of beryllium that surpassed legal limits, according to the essay. 
Lockheed Martin, the world's largest defense contractor, purchased ABC in 1996. It is not clear when Lockheed Martin found out that on-site storage containers were leaking solvent and metal-tarnished wastewater into the soil and groundwater in Tallevast.   
One of the most shocking discoveries for Bagwyn was that between 2000 and 2004, both Lockheed Martin and Florida government officials withheld evidence of known carcinogens and toxins linked to a variety of illnesses contaminating the Tallevast tap water. "One of these reports even had a map of the town and had pinpointed where each of these wells were located, so the state of Florida should have known about the wells in Tallevast," Bagwyn said. "They claimed that they didn't know."
As a result of the industrial contamination of these groundwater wells, Tallevast residents were exposed to levels of the toxin trichloroethylene (TCE) orders of magnitude above the federal standard. Continued exposure to TCE is linked to a variety of illnesses, including significantly higher risks of kidney cancer, liver cancer, Hodgkin's and non-Hodgkin's lymphoma, cervical cancer, and prostate cancer, as well as various psychological disorders.
"What was new about this piece is that previously the company that got most of the attention in terms of causing the harm was Lockheed Martin, and that is where the lawsuits were focused," Constantine said. "What has been less discussed or not discussed at all is the, being generous, incompetence of state and local officials… They knew for years that residents were being exposed to this harm, but yet never notifying a single resident is for me impossible to justify." 
"I was initially interested in just the larger Tallevast project because I had worked on a project in high school related to water quality and issues of environmental justice," Bagwyn said. "I think municipal water supplies often have issues that people don't know about because I don't think most people would know to look into what's actually in the water that's coming out of the tap."
Bagwyn became involved with the research into Tallevast during Winter Study 2020, and continued her work through the College's Summer Science Research Fellowship virtually from her home in Houston, Texas. Constantine and Manigault-Bryant both emphasized the crucial importance of Bagwyn's work. "I think Ruby was able to show without any doubt how government incompetence, negligence, and probably underlying racism needlessly harmed and afflicted this community," Constantine said. "Ruby played a huge role in this. This would not have happened if not for her."
"I can't say enough … about how instrumental and impactful Ruby's background in environmental justice work and just her commitment to getting the story right," Manigault-Bryant said. "She is largely responsible for this particular part of the Tallevast project materializing in the way that it has." 
Bagwyn said she hopes to continue working on issues of environmental injustice. "I think there is still work to be done in Tallevast and in other communities like it that have suffered from environmental contamination and are still trying to mitigate the effects of their exposure to contaminants," she said.