Finding 'glimmers of joy': Samra Brouk '08 discusses path to New York State Senate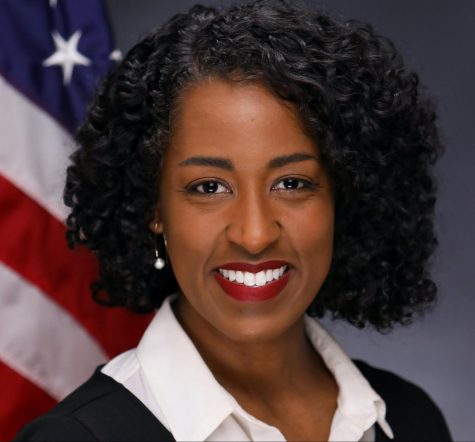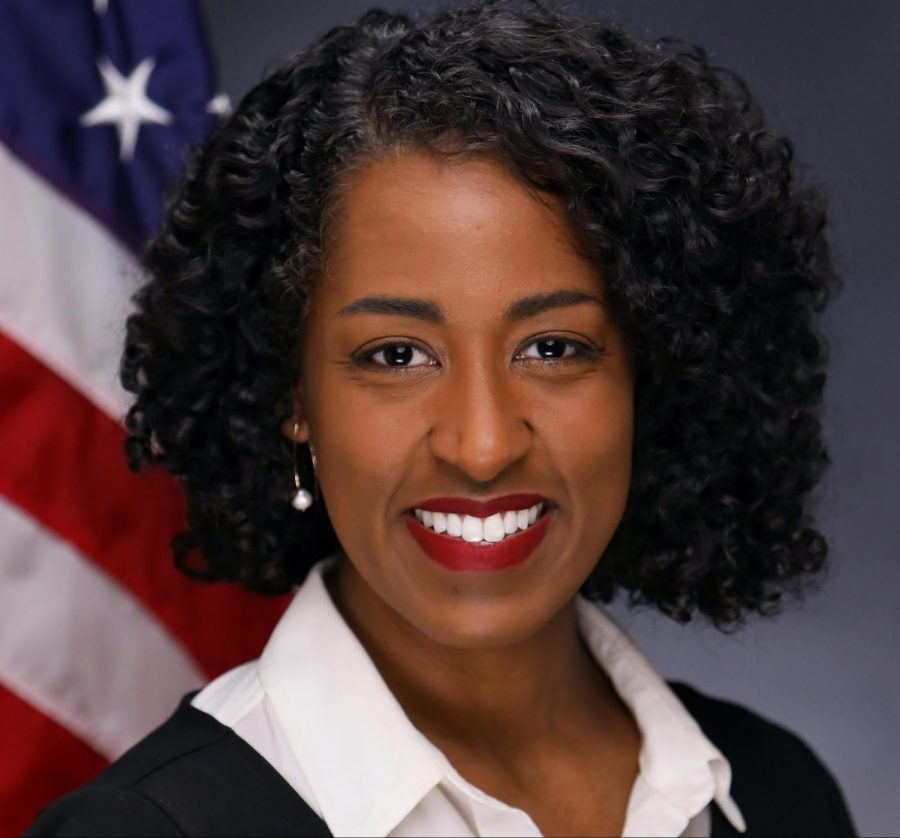 According to Samra Brouk '08, few of her peers from her time at the College would have predicted a future for her in public office. "Most people [at Williams] probably wouldn't have said, 'Yeah, she's going to be an elected official someday,' or 'She's going to be in the New York Senate,'" Brouk said.
And yet, last November, Brouk accomplished both. Even as Democrats across the country faced significant losses in state legislatures, Brouk flipped her Rochester-area district from red to blue, helping to give Democrats their first supermajority in the New York State Senate in decades. She also made history by becoming the first Black woman ever elected to the State Senate from upstate New York.
Brouk arrived at the College in 2004 intending to be a political science major, but her plans changed when she took a psychology course on the psychology of politics. 
"I remember writing this paper about decision-making and how people make decisions in elections," she said. "And I remember feeling so frustrated — I basically came down to the fact that decision-making was irrational. Like, you could not gauge, based on the issues that someone cares about, how they'll vote."
Ultimately, the paper and the course led Brouk to switch majors. "I realized that any work that I wanted to do around advocacy, or politics or whatever, I would learn so much more [in the psychology department]," she said.
Outside of classes, Brouk's work nannying for professors and other Williamstown residents occupied most of her time. "When I was at Williams, actually, I, at any given time, worked two to four jobs," she said. "I really studied, got through classes, and worked. And had some fun, because everyone has fun at Williams. A few dance parties in there, you know."
"But that was a very real scenario for me and a lot of my friends, that we didn't really get the chance to kind of unplug and follow our dreams, because I had $15,000 on my own that I had to pay, in addition to financial aid," Brouk continued. "I actually see Williams as … a really good investment for my future career. But I didn't get to be my full self."
After graduating from the College in 2008, Brouk joined the Peace Corps and then went on to work in development and fundraising for nonprofit organizations, including DoSomething.org and Chalkbeat. She launched her campaign for the 55th district of the New York State Senate in 2019, won the Democratic primary unopposed, and eventually prevailed in the general election by over 15 percentage points and 20,000 votes.
Despite her large margin of victory, Brouk said that the campaign trail was not always easy. "It was a tough election," she said. "It was an uphill battle. Actually, people throughout New York state thought [the ads against me] were some of the worst attacks they'd ever seen in a state legislative race."
Brouk's victory was also marred by the ongoing death toll of the COVID-19 pandemic, and by the attempted insurrection at the U.S. Capitol, which occurred the same week she took office. "As a new legislator, it reminds you why it's so important that you're in this position," she said. "Because if someone didn't understand the gravity of the work we do here, we wouldn't be able to fight for the things that are so important."
Now, Brouk said her life is made of Zoom meetings and trying to get to know her fellow legislators virtually. "You might think that being virtual and working remotely in the Senate might be easier because you can be on Zooms all day and you're not in the capitol, [and] you don't have to travel to Albany," she said. "But it actually makes it much, much harder."
"There's no running into someone in the hallway and having a quick aside about a story you heard," she added. "There's no going over to someone's office and just having a cup of coffee before the day starts and getting to know about their family. We don't do any of that because of COVID."
Brouk ultimately said that, although her own path to the State Senate has been a complicated and difficult one, she hopes that others decide to get involved in politics, too. "I always encourage anyone — especially young women — who want to get into politics, that it can be incredibly grueling, but incredibly rewarding," she said.
"We have to be able to find those glimmers of hope," Brouk added. "We have to be able to find the glimmers of joy, of resiliency, whatever it is to keep us moving on."