Albums from winter break: Jazmine Sullivan, Playboi Carti, Weezer
The College's long winter break has been an opportunity to spend time with our families, work on ourselves, and consume a lot of media. Here are three new albums that were released as we stayed at home over break. This will be the first entry in a semester-long series of reviews on new, popular music, which will not be confined to any particular genre.
Jazmine Sullivan – Heaux Tales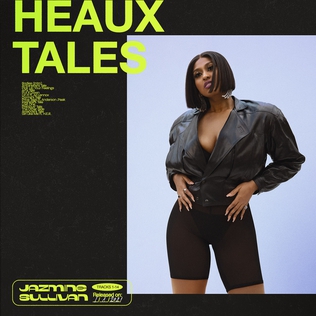 Structurally reminiscent of Geoffrey Chaucer's Canterbury Tales, Heaux Tales alternates between spoken-word interludes and songs (like Chaucer's tales and monologues) that elaborate on the feelings conveyed in the interludes. Thematically, like Chaucer's "The Wife of Bath's Tale," Sullivan's album focuses on themes surrounding romantic relationships and sexuality from a woman's perspective. 
From saying goodbye to an unfaithful lover ("Pick Up Your Feelings"), to taking the perspective of an unfaithful lover ("Lost One"), to exploring materialism in relationships ("Price Tags," "The Other Side"), to investigating possible ontologies of a bad-girl lifestyle (in "Girl Like Me," the cause is frustration at an ex's unrealistic expectations), Heaux Tales captures relationship dynamics from a variety of standpoints. Sullivan strikes a fine balance in an album that is both thematically complex and easy to follow for the casual listener — the interludes spell out a narrative without ever overstaying their welcome. 
There is a satisfying amount of variation in the album's production, which ranges from the cresting background synths of 2000s R&B ("Bodies – Intro") to reverb-y, looped guitar samples reminiscent of Blonde-era Frank Ocean ("Lost One"). It isn't groundbreaking, but the production on Heaux Tales effectively highlights Sullivan's exceptional vocal deliveries. While her high-flying, melismatic R&B vocal runs are consistently on display throughout Heaux Tales, Sullivan also sticks the landing on pared-down flows ("Put It Down") that one would expect from melody-oriented rappers like Tierra Whack. Eclectic, virtuosic, and sensitive, this is contemporary R&B at its best.
Favorite tracks: "Bodies – Intro," "Pick Up Your Feelings," "Put It Down," "Lost One" 
Playboi Carti – Whole Lotta Red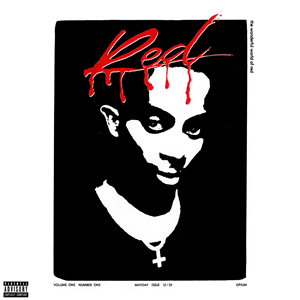 After months of delays, Playboi Carti's long-awaited second studio album arrived on Christmas. Billing itself as a sort of gift to a world beset by a "horrible" year ("Control"), Whole Lotta Red continues Playboi Carti's artistic innovations. His idiosyncrasies — from his trademark, high-pitched "baby voice" delivery to the repetitive, hypnotic, ad-lib-driven daze of songs from Die Lit — have always been polarizing at inception and iconic in retrospect. This time, Carti adds a new, aggressive delivery to his arsenal. On tracks like "Rockstar Made," "Stop Breathing," and "On That Time," he squeezes his voice into a strained, guttural growl, sounding as if rapping each word takes Herculean effort. Carti's new aggression is, perhaps, the antithesis of his airy delivery in the pejoratively labeled "mumble rap" songs like "Magnolia" that launched him to stardom years ago. 
It's sometimes said that listening to Carti is mostly appreciating the production on his projects. His previous projects have been marked by beats by Pi'erre Bourne, whose production is instantly recognizable for its pairing of perky lead synth pads and classic trap percussion. On Whole Lotta Red, a mere two tracks (out of 24) are produced by Bourne. The effect of this departure is particularly clear on the first half of the album, where blown-out, highly distorted 808s highlight Carti's rasping vocal inflections, and beats on tracks like "M3tamorphosis" and "Teen X" affirm his commitment to sonic innovation. 
Some have criticized Whole Lotta Red for a supposed bloatedness and lack of cohesion. Perhaps this is an unfortunate convergence of two factors: First, Carti's fanbase is splintered over what they enjoy about his music, and second, hype levels reached critical mass before the release of the album. With a hungry fanbase expecting different things from him, it's possible that Carti hoped to please all factions and minimize disappointment by sprinkling a little bit of everything in the album's 24-song tracklist. Indeed, in addition to boundary-pushing tracks that embody Carti's new innovations, well-executed traces of Carti's older styles are all over the record, particularly its second half ("New N3on," "Place," "Sky," "ILoveUIHateU," etc.). In one sense, then, the criticism might be on-target. But in another sense, Whole Lotta Red has something for everyone. 
Favorite tracks: "Stop Breathing," "New Tank," "Teen X," "New N3on," "On That Time" 
Weezer – OK Human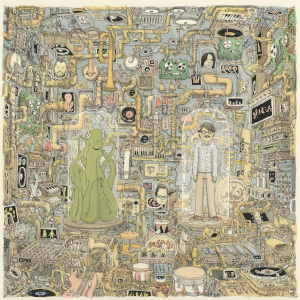 When its upcoming hard rock album, Van Weezer, was delayed by the COVID-19 pandemic, Weezer shifted its attention to OK Human. This latest effort by the veteran LA band pivots toward orchestral pop, abandoning both the signature bright guitars of its early years and its recent forays into mainstream pop instrumentation. Like impulsively changing your hairstyle, OK Human is refreshing in some ways and limiting in others. 
At emotional moments, the piano and orchestral lines of OK Human are particularly effective at drawing out vulnerability from frontman Rivers Cuomo's generally tidy vocals. During slower, downcast moments, the instrumentation harmonizes with Cuomo's melodies without drawing excessive attention to itself and lends emotional potency to the album's best tracks. It is less effective at driving upbeat passages, where it can sound sterile. "Here Comes The Rain," for example, could have come from a millennial-targeted electric-car advertisement — not necessarily a fault in itself, but the sound falls short of conveying authentic cheer. 
The songwriting on OK Human is also a mixed bag. Cuomo approaches some topics with poetic care; particularly affecting moments include those where he sings of using music to escape monotony ("Playing My Piano"), being past the prime of his career ("Bird With A Broken Wing"), or losing a lover ("Dead Roses"). There are some less impressive moments as well. On "Screens," for example, Cuomo reiterates unoriginal boomer sermons about how smartphones are destroying the "real world." 
Perhaps some lyrical heavy-handedness is to be expected: This is a Weezer album, after all. On the whole, Cuomo's ability to write infectious melodies and choruses is unchanged — they're just sung over new textures, some of which play out more endearingly than others.
Favorite tracks: "Playing My Piano," "Bird With A Broken Wing," "Dead Roses" 
If you would like to recommend an album, you can reach Benjamin Xu at bdx1.