Lehman, CLiA launch remote support program for local businesses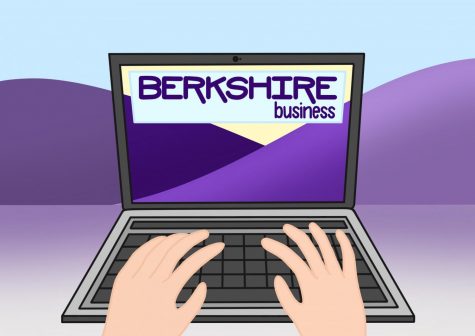 Over the extended winter break, many students may have felt restless and disconnected from the Berkshire community, but some remedied that by putting their technological skills to use through remote volunteer work for local Berkshire nonprofits and businesses. 
These students participated in the Remote Support Program, an entirely online community service project organized by Lehman Community Engagement Vice President Allison Li '22.5.
"As the vice president, I think about a lot of different ways we can get people involved, [and] especially with this year being so strange, we've sort of had to think a lot outside the box," Li said. "I started thinking about ways we could involve students remotely, and I wanted to do something during the extended winter break, since students have a lot of free time."
Li teamed up with Director of the Center for Learning in Action (CLiA) Paula Consolini to create a program that connects student volunteers with local Berkshire nonprofits and businesses, helping them with digital work ranging from website design to social media management and data analytics. 
"The pandemic has been devastating to many nonprofits and small businesses in the Berkshires," Consolini wrote in an email to the Record. "Many of these were already running lean and facing daunting technological challenges before COVID struck. This pilot offer of help was a great service and a valuable opportunity for students to put some of their learning into practice."
Consolini, who has organized many service projects in the past, helped Li on this project by connecting Li to on- and off-campus community partners and encouraging them to participate, as well as identifying potential issues with the program, but she said that Li did all of the organizing herself.
Reaching out
Li started by writing a blurb that advertised the service program and created a Google Form that Berkshire nonprofits and businesses could use to submit their requests. Then, she reached out to local media, which seemed to pay off. "I asked the Williams communications office to do a press release, and the Berkshire Eagle picked that up and wrote an article about it, so that was really helpful," she said.
Li emailed chambers of commerce throughout the Berkshires, including the Williamstown and Pittsfield chambers, which then shared the program's information with businesses and nonprofits in their networks. Because of that, the editor of Berkshire Trade & Commerce reached out to Li and published an article about the program. Li also joined different Berkshires-centered Facebook groups in which she posted about the program.
"Honestly, the outreach to the businesses and nonprofits worked a little too well," Li said. "We received more requests than we were able to fulfill."
Even so, after posting about the program on social media and on several listservs, dozens of enthusiastic students signed up to volunteer. As the requests came in, Li sent lists of requests from nonprofits and businesses to the student volunteers, and when students were interested in an opportunity, Li connected them with the organization via email.
In the end, Li was able to match 45 students with 37 local organizations. There were still 10 requests from organizations that she was unable to fulfill, but she said she hopes to keep track of those requests so that students can fulfill them in the future. 
Volunteering remotely
Grace Lee '24, a first-year interested in healthcare and education, had been looking for remote volunteer opportunities over winter break when the email from Li showed up in her inbox. "I think it's really difficult to come across opportunities to help nonprofits in that sort of way, so this was the perfect opportunity for me to volunteer but also stay safe at the same time," she said.
Lee signed up to volunteer for Berkshire Nursing Families (BNF), a nonprofit that provides free nursing and parenting counseling services to families in Berkshire County, and the Literacy Network of South Berkshire (LNSB), a nonprofit that provides free one-on-one tutoring services for adults in Berkshire county, including citizenship and GED preparation.
For BNF, Lee reviewed the nonprofit's social media platforms, helped develop new social media strategies, and planned events to facilitate engagement within the community. For LNSB, she researched 10-15 grants per week, which she presented to the director of the organization. "It was really eye-opening to learn about the grant-writing process and the different application formats that existed, and also the ways that a nonprofit ran," she said.
Regina Fink '22.5 heard about the Remote Support Program through Li. "Normally, all the CLiA programs I have are every week," Fink said. "But last semester, even in the spring, all of that besides BFAIR Buddies shut down completely, and I've been looking for opportunities, so this was really exciting."
Fink and her friend Eva Castagna '22.5, who serves as the head of communications for Lehman, both signed up to volunteer for Pittsfield Prospers, a nonprofit focused on senior engagement in Pittsfield. Pittsfield Prospers' founder, Ginny O'Leary, tasked the pair with creating a video tutorial on how to use Zoom for beginners.
"It was nice to talk to Ginny and learn about her organization, and it felt really nice to make something that not only could be used by her, but also that I could send to my own grandparents … and something that could really help a lot of people," Castagna said.
While creating the Zoom tutorial, Castagna said it made her reflect on her technological privileges during the pandemic. "I have access to a computer and internet, and I do know how to use Zoom and I do have technology that allows me to connect with friends and family, so it's a little less lonely and isolated for me," she said. "But the important thing to remember is that for a lot of people, it's the complete opposite."
Isabelle Zollinger '23, a Lehman board member, also heard about the program from Li and thought it would be a great way to stay connected with the Berkshire community while being at home. "People always talk about the Purple Bubble, and you don't really get to know that much outside of Williams," she said. "So I thought it would be a cool way to be more engaged in the community even though we're obviously not there right now."
Zollinger is currently creating a new website for Berkshire Trails, a travel company that aims to connect both residents and visitors to the wilderness of the Berkshires. This winter was not Zollinger's first time doing work for a small business — her mom and aunt started a small business when she was in middle school, and she would help them with various projects through the years. 
"I think personally, with my mom and aunt, I've seen how much work a small business is, and how meaningful that work is to the people running it," she said. "And so I think it can feel really good to help out or be a part of a project that someone's deeply passionate about."
A few students, however, were faced with a lack of communication. Soffia Smedvig '23 signed up for four projects, all of which fell through the cracks. 
"I was really excited to work with these people, but I suppose they were just prioritizing other aspects of their work for the time being," Smedvig said. "Don't get me wrong, I completely don't blame them for losing track of social media/website development help, especially during such a difficult time at the beginning of a new year."
Reflection, summer plans
Before starting the Remote Support Program, Li had never organized anything on such a large scale. But she said the program ran smoothly and that she enjoyed helping the surrounding community. "I [said] that if anything went wrong or if there was anything uncomfortable that came up for any reason at all, the participants could contact me and I could help moderate the situation, and that never happened," she said. "So it seems to have gone well."
Because of the program's success, Li is planning to launch it again this summer, albeit on a smaller scale. "Since people have full time jobs during the summer and probably [won't] have as much time to devote to volunteering, I'll probably make it on a smaller scale," she said. "But I foresee it operating in a similar manner."
Zollinger said she would recommend the program to anyone who is interested in taking part. "Even if they don't feel like they're an expert in website design or whatever, the internet's great — there's a bunch out there," she said. "So even if you just know a little bit, it can be fun to learn and do and be really rewarding to know that you're helping out a part of the community that maybe you don't get to interact with normally."
Consolini said the Remote Support Program is a reminder of the potential for students to contribute to the wider Berkshire community in new ways. "What began as a limitation — remote engagement — is now barrier-breaking," she said. "There is no need to arrange transportation. There are no location restrictions. I'm looking forward to working with Allison and LCE to see how this pilot can become the foundation for more service and learning of this kind."
"This program was definitely a bright spot in the past couple months, because it allowed me to connect with so many different students and so many different organizations that I'd never even heard of," Li said. "So, there's always connection to be found."