Jamie Tarses '85, groundbreaking TV executive and producer, dies at 56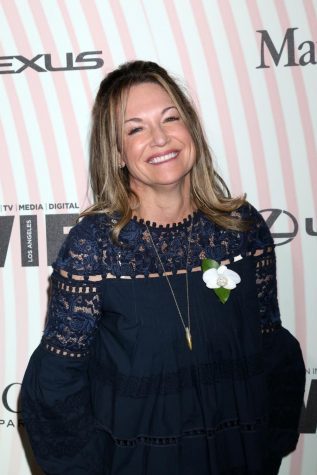 Jamie Tarses '85, a trailblazing TV executive and the first woman to run a network entertainment division, died on Feb. 1 at her home in Los Angeles, Calif. She was 56. A family spokesperson reported that she suffered complications after a recent cardiac event, according to Deadline.
Born in Pittsburgh and raised in Los Angeles, Tarses graduated from Williams in 1985 with a degree in theater. During her time at the College, she and several other theater majors started the Springstreet Ensemble Theater at the Log. She carried her love of the Williams theater department into her professional career.  
"Jamie was a talented and committed member of the Williams theater community," said Professor of Theatre Emeritus Jean-Bernard Bucky, who was chair of the department when Tarses was at the College. "[We] grieve over her loss and send condolences to her family."
Her brother and father, Matt Tarses '90 and Jay Tarses '61, were also graduates of the College. Her brother has worked as a writer on hits such as Scrubs and The Goldbergs, and her father wrote for The Carol Burnett Show. Her sister, Mallory Tarses, is also a fiction writer, though she never ventured into Hollywood. The family has maintained deep ties with the theater department at the College for years, with Jay Tarses working with the Summer Theater Lab (now called STUDIO'62) several times since 2010. He also taught a Winter Study course called "Anatomy of a TV series" in 1992. 
After graduating from the College, Tarses began her career as an assistant on Saturday Night Live. She then moved back to Los Angeles for an executive job at NBC. Tarses made deep inroads into a male-dominated industry, with her work on successful shows like Cheers and Fresh Prince of Bel-Air leading to a meteoric rise through the ranks of NBC. She held posts as manager of creative affairs, director of comedy development, and eventually senior vice president of NBC Primetime. 
In a 2006 interview with the Los Angeles Times, Tarses commented on working as a woman in entertainment. "Certain areas are going to be mainly men and only one woman," she said. By 2006, however, there were far more women working at major networks than when Tarses worked at NBC. "Now the composition of those rooms has changed dramatically," she said.
As an executive at NBC, Tarses helped rocket the network to ratings dominance in the '90s with familiar hits like Friends, Frasier, and Mad About You. Young and known as a talented developer with a knack for the creative side of television, Tarses was recruited to run ABC's entertainment division in 1996. At the time, she was the second-youngest person to hold a lead programming position. 
Tarses withstood a series of challenges during her tenure at ABC, which was undergoing a tumultuous buyout by Disney. Her youth and status as the first woman to run a network entertainment division was a recipe for heavy scrutiny and corporate politics. Tarses was the target of media coverage that portrayed her as emotional, nervous, and insecure, and focused on how she dressed. Still, Tarses found success with comedies like Dharma & Greg, Two Guys and a Girl, and the legal drama The Practice before resigning from ABC in 1999. 
"Jamie was a trailblazer in the truest sense of the word," said Karey Burke, a friend of Tarses, in an interview with the Los Angeles Times. "She shattered stereotypes about what a female executive could achieve and paved the way for others." 
Tarses remained an influential figure in entertainment after leaving the corporate world, launching a successful second career as a producer. Over the past two decades, Tarses partnered with several high-profile media companies and large television networks. She worked as an executive producer for a number of hit shows, including Happy Endings, Marry Me, Men at Work, and Hawthorne, for ABC, CBS, NBC, and TNT, respectively.  
Tarses most recently produced the first season of The Wilds, which focuses on a group of teenage girls trapped on a deserted island. It received acclaim from critics and audiences after airing on Amazon Prime in December 2020. 
Outside of her professional work, Tarses supported the arts and storytelling in general. She regularly contributed to and sat on the board of a charitable organization called Young Storytellers, which runs a series of arts programs and workshops for young creatives in underfunded public schools. The organization often serves young BIPOC creatives, working to amplify their voices and narratives.
Theatre classmate Jon Moscone '86 praised Tarses as brilliant and highly accomplished. "I adored Jamie," he said. "She was one of the [most] fiercely intelligent people I have ever known. Jamie was passionate about everything she engaged in, and I was so lucky to have known her.  … She left a legacy that will never be forgotten, and Williams should be so honored to have had her in its midst." 
Despite her challenging professional career, Tarses remained an ardent television enthusiast, describing herself as a "genuine fan of the medium." 
"I love television," she once told the Los Angeles Times. "I really do."
"Tarses is survived by her partner, Paddy Aubrey; their children, Wyatt and Sloane; her parents, Jay Tarses and Rachel Tarses; and her siblings Matt Tarses and Mallory Tarses, her sister-in-law Katie Tarses, three nieces and a nephew," Deadline reported.