Every December, the Williamstown Holiday Walk ushers in the holiday season with a wide variety of events, which last year ranged from a tag sale to a screening of Elf. The centerpiece of it all, and my personal highlight, is the annual Rein-Dog Parade: a dog show on Paresky Lawn followed by a mass of people walking their dogs down Spring Street.
In pandemic times, however, the Holiday Walk could not take place. There were no throngs of onlookers lining the street to watch dogs in holiday-themed attire march by. Instead, as so many events have, the Rein-Dog Parade went virtual as a collaborative effort between the town's Chamber of Commerce and WilliNet TV, the town's community television station. And in a further break from tradition, the organizers rebranded the event as the "Rein-Pet Parade," perhaps in an effort to be more species-inclusive.
The virtual parade took the form of a two-minute-long video that came at the front end of WilliNet's "Ho Ho Holiday Special" hosted by Executive Director Debby Dane. Participants submitted pictures or videos of their pets, which were pieced together into a slideshow.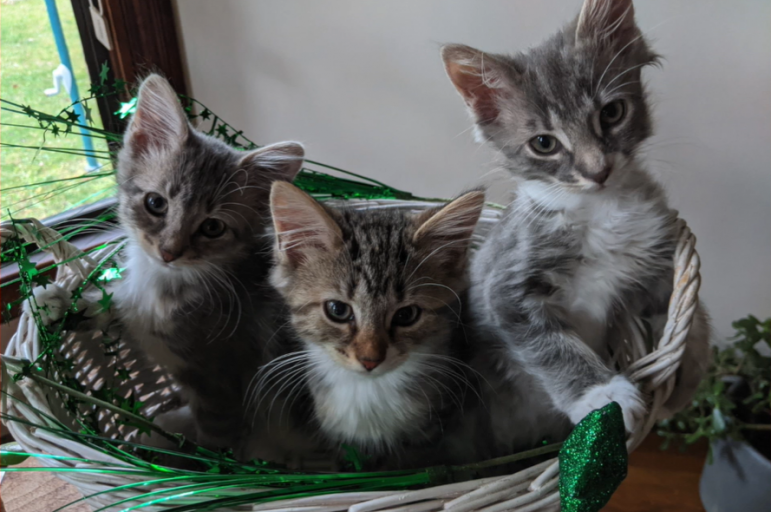 "Any kind of callout to ask the public to participate often is a better idea than it is in actuality, because people are busy," Dane said. Nonetheless, "many friends, family, relatives and animals we live with are included in this."
Despite the slideshow's brevity, the pets were a diverse bunch — including my family's dog, Khampa, whom I submitted at the last second. He appears in the video for a split second wearing a sweater and reindeer ears, which for the record constituted more of a "rein-pet" costume than many of the other entrants'.
Most owners seemed to have sent in short, unprocessed pictures and videos of their pets, but the format of this year's parade also allowed for some special effects. "There was one highly produced entry," Dane said, "that is a video that uses very sophisticated graphics."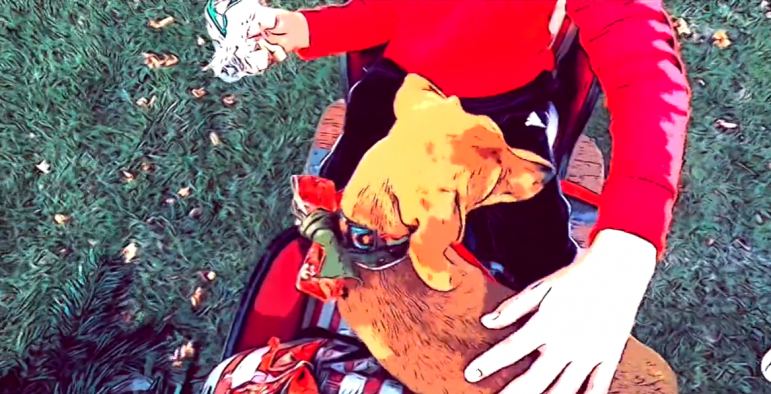 I had had my doubts as to whether the parade's expansion to include pets of all kinds would make much of a difference, but I was pleasantly surprised when a goat dressed as a reindeer appeared on the screen. Besides my own dog, of course, this may have been the parade's apex.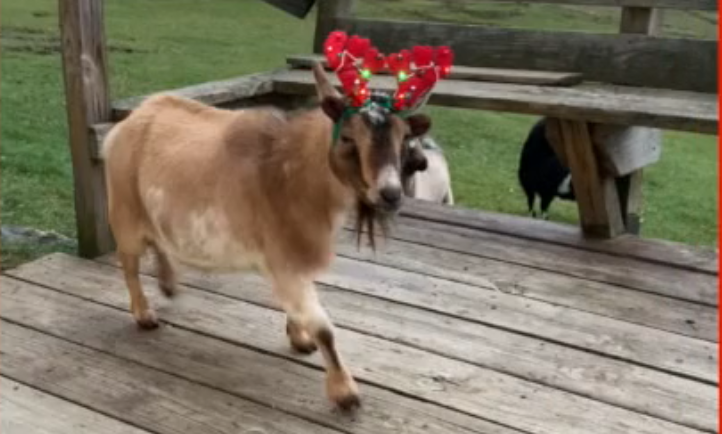 Immediately following the slideshow, the special segued into an interview with President Maud S. Mandel which mostly dealt with the logistics of students leaving for Thanksgiving break and returning in February. Mandel had a short message for students at the end.
"We really miss you," Mandel said. "I really hope in the interim that you have a good end of the semester, a good break, and that you stay safe — and we'll all reconvene in a few months."
Dane also had a hand in creating other programmings that formed the bulk of the special, including musical performances, an interview with the artists behind the Pick-Up Pop-Up Bookshop art installation on Spring Street and a conversation with some of Santa's elves — whom she explained could not be physically in Williamstown and had to Zoom in.
A day after the special's release, Dane was pleased with the community's response. "It's very rewarding to have received feedback on every segment from different audiences," she told me via email. "Super happy with how it came out, the subjects covered, [and] how it all came together into a whole pie."
An unfortunate casualty of the COVID-induced format was the judging of the dogs. In typical years, signs such as "best medium dog" dot the parade-goers as they amble down Spring Street. But this is no typical year, and something tells me that had the usual judging taken place, Khampa would have won. Objectively speaking, of course.
And though it was nice to see the tradition carry on, albeit in a different and abbreviated way, I could not help but to miss last year's procession of dogs and the accompanying crowds swirling up and down Spring Street. While important questions remain about the parade's future — Will it be able to take place next winter? Will the newfound inclusion of cats and goats stick? — I am hopeful that in some future December, we will once more get to see the Rein-Pet Parade in all its glory.