'Bunnalupe,' 'Shadeball' and 'Tray jumping': Alums recount 'meaningless' athletic achievements
The "You know you went to Williams College if…" Facebook group typically consists of alums posting pictures of College ephemera, children decked out in Williams gear and evocative purple and yellow objects encountered in everyday life. However, last month, Chad Orzel '93 posted a question that generated an especially prolific number of replies: "What's your favorite meaningless athletic achievement?"
"Meaningless," Orzel clarified, meant nothing official like winning a team title on an official team, but all things unofficial, like spontaneous games of pickup, sledding adventures or made-up games.
"I was Class of '93 and played rugby all four years, but looking at some of the nostalgia posts … made me realize that a lot of my fond memories of sports-y activities involve stuff outside of the official College competitions," Orzel said. "I decided to call them 'meaningless athletic achievements' because I'm Gen X and thus incapable of expressing nostalgia without irony."
The post prompted over 250 comments, including stories involving a bloody handprint, scaled buildings, streaking, skinny dipping, endless games of broomball and more. Unsurprisingly, in fear of a possible lack of a statute of limitations on College rule-breaking, many alums who retold risqué athletic adventures did not want their comments published in the Record.
However, a few sent in the play-by-play of their "meaningless athletic achievements" while at the College. As Sports Editor Stephanie Teng '23 wrote in her recount of last month's First Intrapodular Championship of Corridor Soccer, sometimes, the joy of sports comes when it "has been suddenly reduced to what it originally started off as: an inherent desire for competition, a youthful expression of energy and liveliness."
Here are eight stories of such competition, energy and liveliness:
Cynthia Sharpe '94
Winter Carnival always felt a bit like a relic of some weird F. Scott Fitzgerald-esque heyday of New England collegiate debauchery to me. It wasn't until Carnival 1994 that I really embraced the snowy chaos.
Someone — that detail, like my photos of the event, is lost to time — had the bright idea that the Berkshire Quad's entry in the snow sculpting competition should, in honor of the 'Williamshammer' Olympics theme, be a 'tray jump.' But it wouldn't do to build a 'tray jump' hill in the middle of the quad, no. It made perfect sense to build it such that the top of the hill was the third-floor bathroom window of Fayerweather. Not quite a ski jump, not quite a luge or skeleton track.
Flat wooden panels to cover and protect the first and second-floor windows from the pressure of the mountain of snow appeared from somewhere. We smiled super brightly at the campus security officers who came to see what on earth was going on as we launched ourselves, on purloined trays, down the 2.5 stories tall hill. Truly, what could possibly go wrong with people flinging themselves out a window onto an icy seated hill slide constructed while not fully sober and *checks notes* with no one with any engineering knowledge whatsoever involved? I already had a broken wrist, so I was one of the first down the hill to test it, under the logic that it was already broken, so why not.
It had taken four years, but I finally found myself all-in for the bad-decisions, insane outdoor activities, and mayhem of Winter Carnival.
Landon Marchant '20
Not my achievement, but Malibu's — Malibu is a Great Pyrenees and Australian Shepherd mix. She's also my medical service dog and was just as much a part of the entry as any other person. It was in the evening, sometime during First Days, and Malibu was off-leash and off-duty, enjoying a well-deserved meander across campus. We were also running late to a Sage A water balloon fight on Paresky lawn.
It's important to know that until this point, Sage A had only seen Malibu on her best working dog behavior — calm, focused on me and not at all playful. And because we were late, I didn't know that one of our entrymates had grabbed an armful of balloons and disappeared into the darkness by the marble blocks.
As we passed the First Congregational Church parking lot, my entrymate sprinted out of the bushes towards our JAs. Like I said, Malibu was off-leash and off-duty, just living her best sheep dog life. When she saw my entrymate start running, she glanced at me for a half-second, then we both took off. Within seconds she had caught up to him. I don't actually know if he realized he was being chased; he was really focused on catching Nick [Dehn '18] and Delaney [Smith '18]. But he definitely noticed when Malibu came barreling out of the darkness to his left and hip-checked him, knocking him down. If I remember correctly, he fell on the water balloons he had been holding and ended up soaking wet.
Eric Kaye '92
In 1988-89 I lived in East 3, which was one of the all-male first-year entries at the time. Over that Winter Study, with ample time and little to accomplish for the month of January, we invented a game called Bunnalupe, named after Lupe Pantoja ['92] and our JA Andy Bunn ['90]. The object of Bunnalupe was to hit a tennis ball over the taped line in the middle of our long hallway, past your opponent, and hit the doors of the guys living on the far side of the hallway. While extremely irritating to those entrymates who had those end doorways, as well as those simply trying to leave their rooms, the game provided hours of entertainment and exercise. This came to an end one fateful evening, when a well-placed serve knocked into the fire alarm. Unbeknownst to us, it had tripped a silent alarm to security, who came investigating and promptly found the illegal keg in East that evening. I think the games ceased shortly after that episode.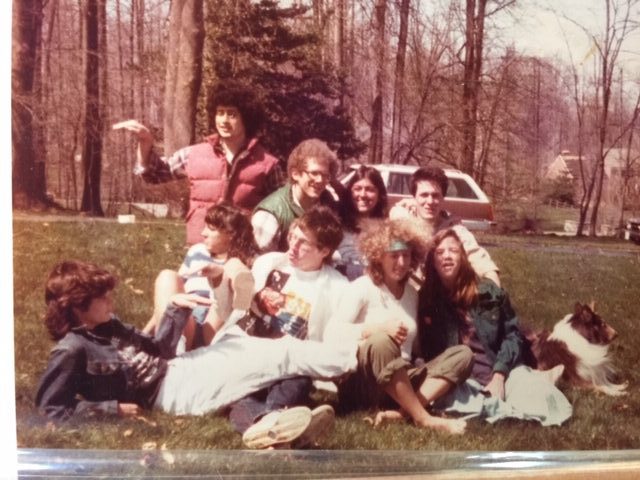 Marian Williams '82
Discovering Ultimate Frisbee in my sophomore year at Williams (spring of 1979) added great fun to my college experience. New friends and new ways to play. Lacking any official field, we practiced on the area we called "The Swamp." It was adjacent to Greylock, where many WUFO players lived, including me. One of our favorite activities was playing Ultimate in the rain, including diving for a frisbee and landing in mud, which enabled a long, slippery slide. After playing we would all head to the dining hall for dinner, without showering or changing first. On one occasion, we heard thunder and wondered if we should call it a day. We should have! Lightening traveled through the ground and Nob (aka Robert Rauch, '80), standing barefoot on the wet field, got a shock.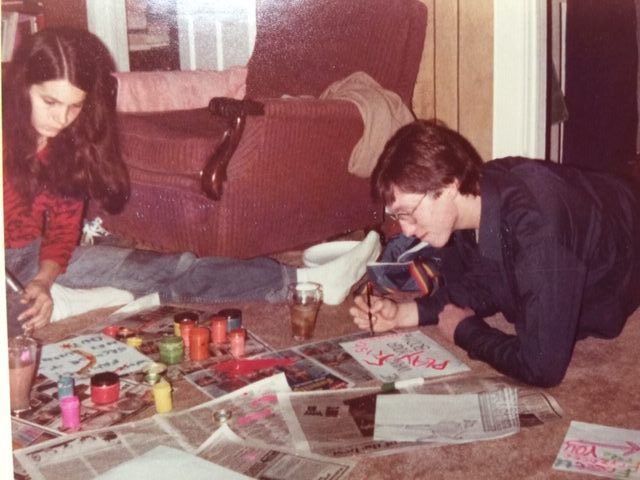 Michael Miller '82
In the early 1980s, during a night "skiing" outing at Brodie Mountain (a.k.a. Kelly's Irish Alps) a group of libation-fueled friends decided to have a traying race down the novice bunny slope. We launched this "contest" with the title "Death Race 10,000." That name was figuratively prophetic since the hill sloped to one side so you could end up in a ditch if you didn't stop. And after hitting the edge of the slope you had to run back across the hill to get to the "up" side to restart – while avoiding all the novice/beginner skiers at the same time. Five or 10 of us all started at the top… I don't remember how many made it intact to the bottom or who won, but this race was only run once. Proving that Williams students might not always do the smartest things all the time, but usually do learn from experience – in this case figuring out that going back inside for another drink was better than "Death Race 10,000 – The Sequel – a.k.a. Another Way to End Up in the ER on a Thursday Night."
Chad Orzel '93:
The definite highlights were [first] year, when we lived on the third floor of Fayerweather (the last year it was an all-male entry). A bunch of us … used to go down to Weston Field and play football on weekends when we didn't have other stuff going on; on a couple of occasions we literally played on the field, even attempting field goals, until security chased us off. We played in all kinds of weather, but the real highlight from my perspective was when we played in the snow, because that was the only way we could get everybody to agree to play tackle. As a guy who's big (6'6" around 250 pounds at that time) but not at all fast, two-hand touch was not a great game for me.
When we played in the snow, though, everyone could agree on tackle, and then I had an advantage because I was by far the biggest guy in the game. Which led to my main meaningless academic achievement story: In one of these games, I got a pass, and shook off the guy who was covering me, who fell down, so I took off as fast as I could lumber through the snow. Tim Pinto ['93], one of the smallest guys in the entry, ran me down from behind, and literally jumped on my back. He ended up hanging on with his arms wrapped around my neck, piggyback-style, while I carried him another five yards or so. I remember this as ending in a touchdown, but it was around thirty years ago, so there's a chance I'm remembering it with advantages, to lift a line from a famous play…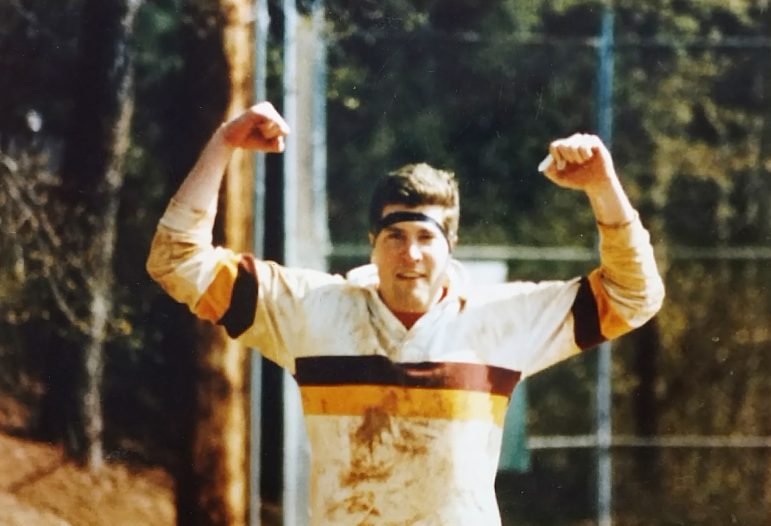 Larry Krasnoff '85
In my senior year, my friends Franz Schneiderman '85 and Nico van Aelstyn '86 devoted far too many hours to a goofy version of indoor basketball, played in the lobby of Wood House with a foam ball. The goals were not hoops but lengths of pipe that ran along the walls on each side of the lobby, a fortuitous distance from the ceiling. If you released the ball with the right combination of angle and force, you could direct the ball between the ceiling and the pipe, such that it would slow slightly on the way to the floor, as if passing through a traditional net. Basically there were two types of successful shots, either a sidearm outside shot, released at a low angle, or a straightforward jam, achieved by bulling your way through the defenders to the pipe. Franz and I specialized in the first kind of shot, but Nico specialized in the second. Mostly, however, we all specialized in making so much noise that the German exchange student who came to Williams to assist in language teaching, and who lived on the top floor of the building, would appear to shake her head at what these otherwise intelligent individuals were doing to keep her up at night.
Beth Edwards '89
One weekend night, spring 1987, Wood House. The rugs were rolled up and the furniture pushed to the sides for some sort of construction that was being done. The temptation of a bare wood floor and four rolling chairs was too much and "shadeball" was born. Someone had a few of those plastic toys known as a "Click & Catch," or a "Pop & Catch." [Click and Catch is a plastic, handheld toy consisting of a ball and a plastic basket.] Of course, we needed something for goals, and a couple of lampshades propped up at the sides of the room worked fine. Rules were agreed upon and strategy made up as we went along. It was surprisingly competitive and became a 2-on-2 spontaneous tournament of sorts. I can't remember who won and, as this occurred in the days when it was more common to have a few "click and catches" than it was to have a camera in your pocket, and there are no photos to document the epic one-time event. It does live on, though, in the exalted memories of those who participated that day as well as possibly in the scars that it left in the hardwood floor.
This story has been updated.