Yang, Loewenson, Fox and Jones to lead 2021 Record Editorial Board
Kevin Yang '22, Irene Loewenson '22, Joey Fox '21 and Sofie Jones '22 have been elected by the Record 2020 Editorial Board to lead Williams College's student newspaper in 2021. Yang will be the editor-in-chief for the Spring 2021 semester, with Fox and Loewenson as managing editors. Jones and Yang will serve as managing editors for the fall 2021 semester, and Loewenson will take the position of editor-in-chief. They will replace current Editor-in-Chief Jeongyoon Han '21, Managing Editor Samuel Wolf '21 and Managing Editor Rebecca Tauber '21.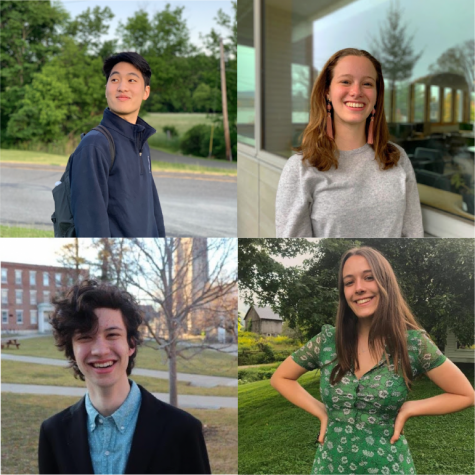 The announcement of the Record's new leadership comes at a time when the Record's role within the community and production process have shifted in the era of an unprecedented pandemic –– with many more adjustments likely to come in the spring. 
In reaction to the pandemic and recent upheaval in the Williamstown government, the Record has extended the reach of its reporting, an effort that the 2021 leadership team hopes to continue in the coming months. "Next semester, we can expand that [the reporting] even further and be informative and helpful in understanding local town issues and issues important to people in Berkshire County," Fox said. 
The need for local news coverage is also important to Yang, the incoming editor-in-chief. "We'll be hiring, for the first time, a news editor that's dedicated to town news," Yang said. "The rationale behind that is to make sure that students know that they're a part of a larger town community that they can be contributing to through voting and participating in Select Board meetings."  
Yang referenced recent events regarding the WPD, explaining that for many, they highlighted the need for community members to make their voices heard. "A newspaper is an important medium to allow that kind of exchange between people and town government, and then the people that are their constituencies," he said. 
The new management team will also concentrate on the ways in which the Record can make a concerted effort to bolster its reporting on issues impacting marginalized community members. "Over the past couple years, we've had a lot of internal conversations about the Record's institutional history and the ways in which we've reflexively upheld the status quo and how we're going to take steps to address that," Yang said. "I really hope that in this next semester and in this next year, with this new team, we can continue with that progress and make sure that the community knows that we're a place to tell stories," he added. Furthermore, he said he hopes that the Record can be a space to expose "injustice and inequity in the community and encourage conversations that might not otherwise be happening." 
Loewenson and Jones both underscored the goal of returning to putting out a weekly print edition of the Record once the pandemic is under control, hopefully by next fall. 
"Once we do transition back into print, it will be a challenge to keep up the same types of engagement with our website and forms of social media that we're currently doing and that I think we've all been really happy with," Jones said. She added she would like to keep up the "unorthodox things that have turned out to be really fruitful and create really beautiful content and connections for readers, but also get back to the roots of having a print issue." 
This return to print might help the Record reach a larger audience, especially "the kind of casual Record reader who might pick up an issue in line in Paresky but would not go to the website," Loewenson said.
Loewenson said the management team will work to ensure that the Record is a trustworthy source of information for students during a time of uncertainty. "Throughout the winter and spring, I hope the Record continues to serve as a reliable resource for people as they think about how Williams and Williamstown are navigating COVID-19," Loewenson said. 
In service of this goal of reliability, the management team will keep the figurative office door open over the coming year. "As we're focusing on building community trust next semester, if anyone wants to share pitches, criticisms, suggestions or things that they liked, they can contact any of us," Yang said. 
Meet the team
Kevin Yang '22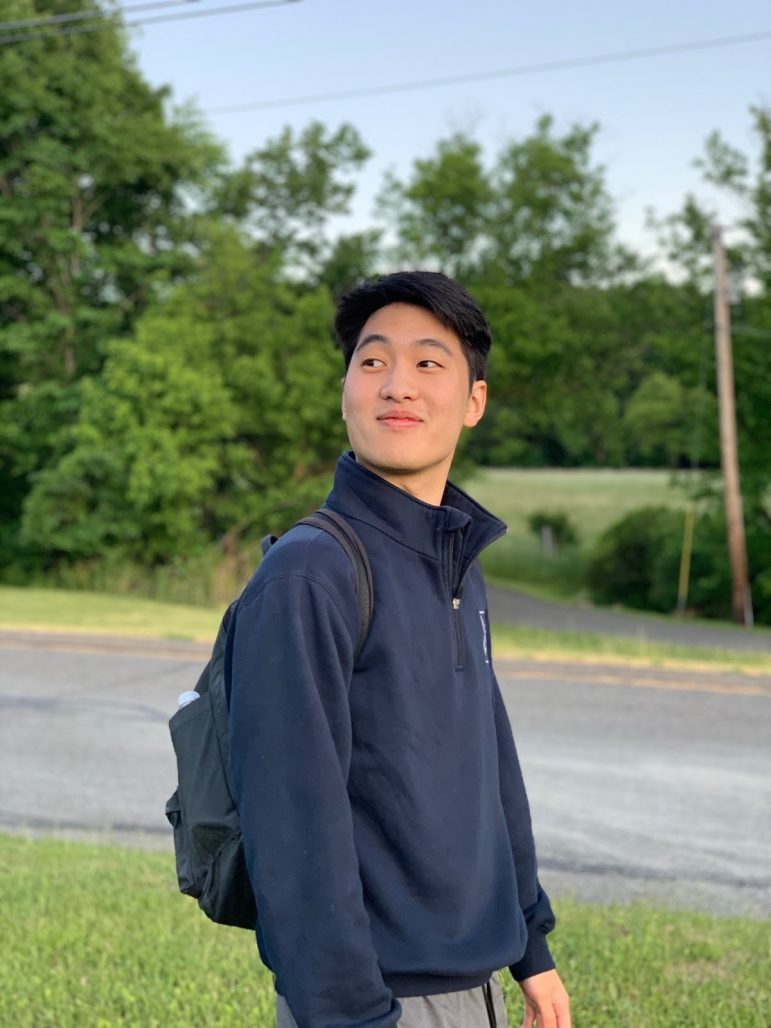 Yang hails from Shanghai, China, and is majoring in political science and history, with a concentration in justice and law. In spring 2021 he will serve as Editor-in-Chief and in fall 2021 he will serve as Managing Editor.
Yang previously served as a section editor and then executive editor for the Opinions section. He has led reporting on the Williamstown Police Department (WPD) and investigated allegations of racism in the English department raised during a student protest. Articles that he is most proud of include an investigation on the WPD use of force policy and a series on student experiences amid COVID-19.
"At its best, the Record serves the College community by providing fair and independent reporting on issues and stories that matter," Yang said. "I hope to forward that deeper mission and, in doing so, build community trust."
Outside of the Record, Yang is involved in Asian American Students in Action, the Williams Octet, and is a campus tour guide.
Irene Loewenson '22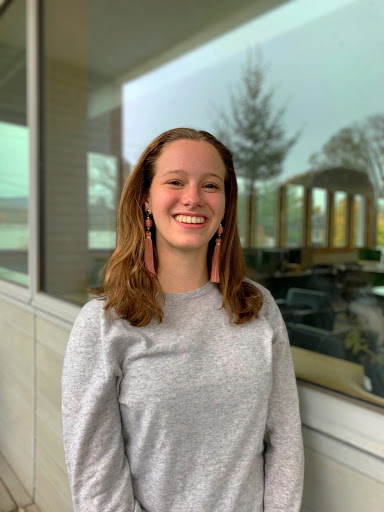 Loewenson hails from New York City and is majoring in history. In spring 2021 she will serve as Managing Editor and in fall 2021 she will serve as Editor-in-Chief.
Loewenson previously served as a staff writer, section editor and then executive editor for the Features section, for which she led long-term investigations on the College's history and reported on the College's reopening plan for fall 2020. Her favorite articles include her reporting on Tinder usage at the College and her investigation on an underground fraternity. 
"I'm looking forward to working with Kevin and Joey as a managing editor because there will be a lot of important stories to tell over the next several months," Loewenson said. "It's exciting to be part of an organization that does such valuable work for the Williams community — and that is made up of such great people."
Outside of the Record, Loewenson is a tutor at the College Writing Center and an advising fellow with Matriculate.
Joey Fox '21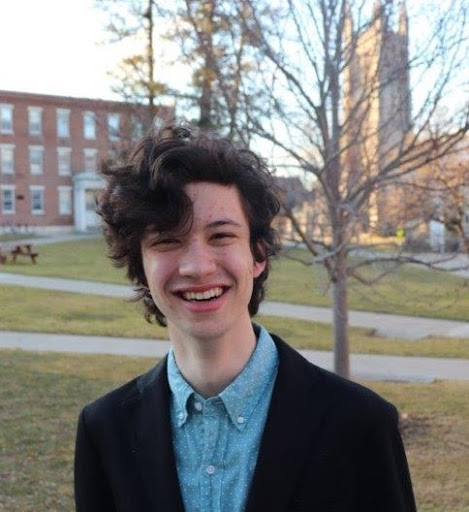 Fox hails from New York City and is majoring in history and English. In spring 2021 he will serve as Managing Editor.
Fox previously served as a section editor and then executive editor for the News section, where he reported on Berkshire County politics and campus COVID-19 cases. Fox also frequently makes graphics to represent Record survey data. His favorite articles include his feature on life at the College during World War I and the Flu of 1918 and a look at remote student experiences this semester.
"With the campus and the world fragmented by COVID-19, it's been amazing to see the Record's power to connect, and I'm excited to keep that work going," Fox said.
Outside of the Record, Fox is involved in Williams Jazz, EphVotes and the Guild of Bellringers. 
Sofie Jones '22
Jones hails from Belmont, Mass., and is majoring in English. In fall 2021 she will serve as Managing Editor.
Jones previously served as a section editor and then executive editor for the Sports section, where she reported on social and sports events on campus and in Williamstown. Her favorite articles include spending a day on the men's wrestling team and interviewing members of the college community about the connections forged through literature following campus closure this past March.
"Student journalism is more important than ever right now, as colleges navigate their way through the pandemic," Jones said. "I look forward to working with the rest of our staff to tell our community's stories in thoughtful and nuanced ways while on management."
Outside of the Record, Jones volunteers at elementary schools in North Adams with the Center for Learning in Action. She is spending this year abroad at the Williams-Exeter Programme at Oxford.