One in Two Thousand: Ryan Savarie '23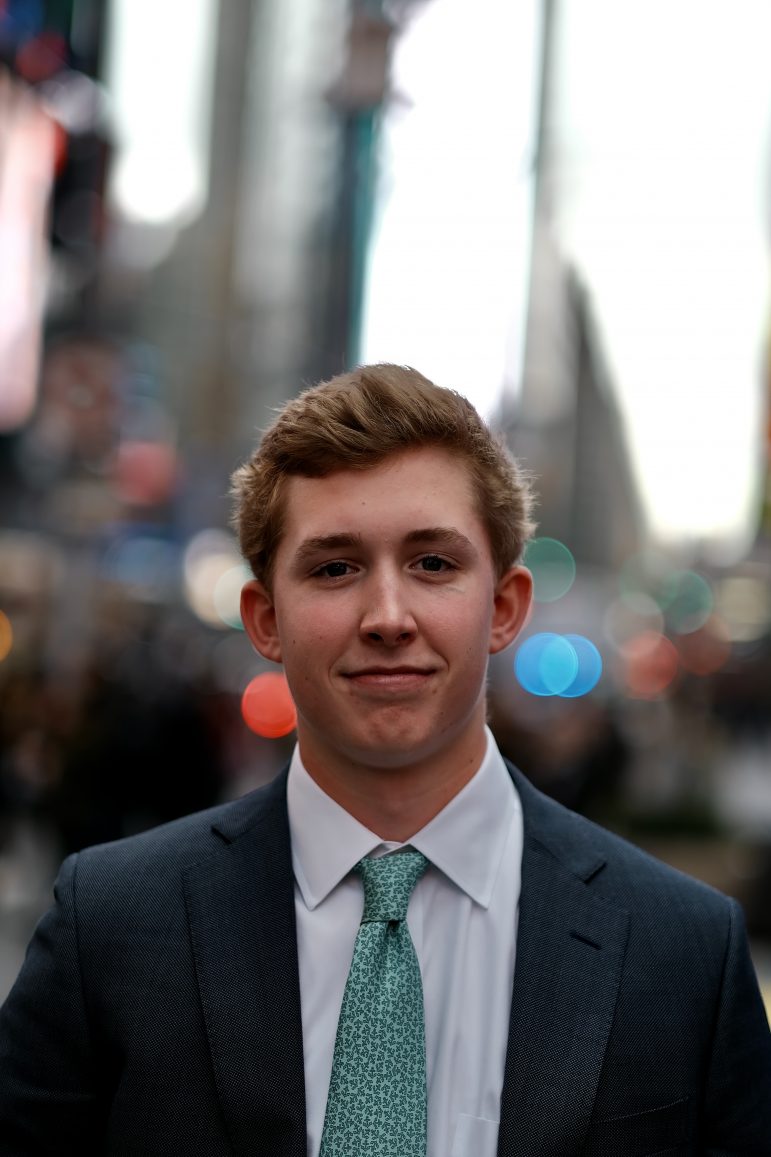 Each week, we randomly select a unix from a list of all current students at the College for our One in Two Thousand feature. As long as the owner of a selected unix is willing to be interviewed and is not a member of the Record board, that person becomes the subject of our interview. For this week, the script in R chose Ryan Savarie '23, who talked about his dogs, being on the golf team and seeing Lenin's tomb. This interview has been edited for length and clarity.
Where are you Zooming in from right now?
I'm at home in Winnetka, Illinois, which is, like, 30 minutes north of Chicago. 
Have you lived there for a long time?
I've lived here my whole life. 
What's the best part about being back?
The best part about being back is hanging out with my family and seeing my dogs, for sure. 
What kinds of dogs?
I have two dogs: two golden retrievers named Boomer and Tucker. I was definitely excited to come back for that.
Has anything about being home changed that surprised you?
Yeah, definitely. My younger brother and sister look a lot older since coming back. Tucker is almost a year old, and he's grown — probably doubled in size from when I left.
So you have a 1-year-old brother? 
No, a 1-year-old dog!
Oh wait! OK, got it. Tucker is the dog and he got way bigger — that makes sense.
But also, my little brother Clayton got a bit taller too. 
You're on the golf team at school, right?
Yeah.
Have you played golf your whole life? 
I've played since I was 8 or 9, but there's definitely been a huge golf presence in my family. My brother plays at [University of] Wisconsin. My dad used to play but doesn't really anymore. 
What makes you want to keep playing for so long?
I played lacrosse and hockey when I was younger, but golf is the only sport where I enjoyed practicing. I like how individualized golf is — you can do what you need to do to be better. It's kind of that combination of being a team and an individual sport that I really enjoy.
What is special or unique about being on the team at Williams?
The coach at Williams is great — we've been able to meet his family. There's a really good dynamic on the team. We have team dinners at his house, which I think is really unique, relative to my brother's experience at Wisconsin. It's more of an intimate team dynamic at Williams, which I think is great. 
Have you been able to travel anywhere interesting as part of your golf competitions?
I've traveled around. I've gone to the West Coast. I've kind of gone everywhere. Arizona, New Orleans — a lot of it is just warm weather and basic courses for these golf tournaments. A year and a half ago, I went to Ireland with one of my friends. We went to Dublin and Royal County Down, which is the No. 1 course in the world. 
Do you have a favorite class or subject at Williams?
I'm an economics major. I love econ, but I'd say so far, my favorite class has not been an econ class. I've branched out a good amount. In terms of the most interesting class, it would be one I'm taking right now: astrobiology. It's super unique and definitely something that I would not have expected to be taking right now. It's about looking into extraterrestrial life, Mars and the habitability of exoplanets. We've learned about what Elon Musk is trying to do with the colonization of Mars. It's crazy to think that he's going to try to land on Mars and build up a city and stuff, and there have been a lot of concerns about that. Super interesting.
Wow. How'd you decide to take it?
I saw the title, that the teacher was great, and just kind of took a leap of faith. 
Besides class and golf, what else do you do on campus?
I'm in Purple Mountain Partners, the investment club. We have like, 35, 40 people in it, and every week someone pitches a stock idea, and we all discuss and vote on it. I'm also in SAAC [Student Athlete Advisory Committee], in the first-year students committee. I think that's about it.
Have you done anything with SAAC that you were really excited about?
We haven't been able to do that much this semester, but we've had a couple of Zoom calls with the freshmen. Not too many organized events yet, but I'm hoping to do that next year.
If the pandemic was over tomorrow, what's the first thing that you'd want to do?
I'd probably want to travel, go see my grandparents in Charlottesville, Virginia, and then meet up with my Williams buddies. I'd also love to be on campus. 
OK, that's all the questions I have.
I do have one thing that's kind of interesting if you want.
Yeah, go for it!
In the summer before seventh grade, I played on a Team USA select hockey team, and we went to Moscow for two weeks, which was pretty interesting. We went to all the touristy stuff. We saw the tomb of Lenin, which was kind of creepy because the body was in this preserving gel. You could see him because the gel was preserving his skin — he was just laying in there. And there were guards with guns everywhere.