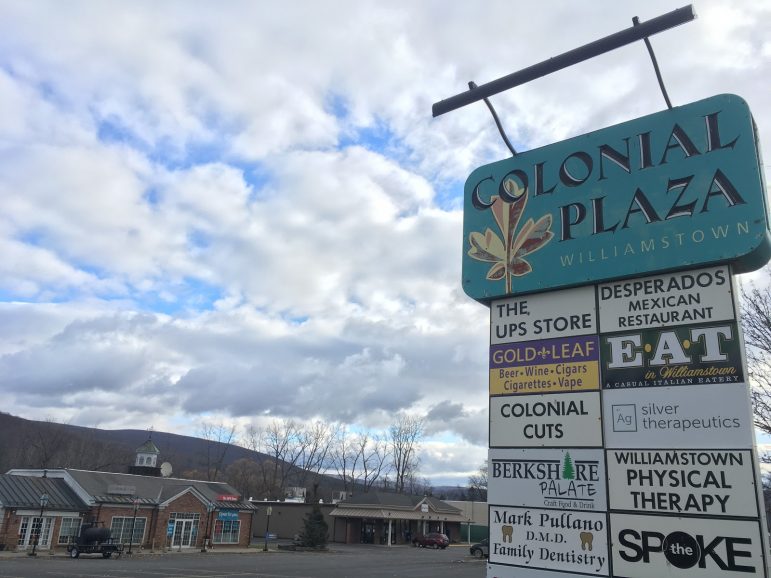 Korean Garden, long a staple of Korean fare in northern Berkshire County, will move to a new Williamstown location within the next few months. The restaurant's final day in its original North Adams location was Oct. 31.
Korean Garden's new address at 240 Main St. is part of a small strip of stores called Colonial Plaza, located along Route 2 to the east of the College. The location, which was formerly occupied by Terra Cafe, is next door to Desperados and The Spoke and down the road from Chopsticks, which is undergoing unrelated renovations.
Jenny Pae, the restaurant's owner, first opened the restaurant in 2016 with her husband Yong Pae after nearly a decade of working at various other restaurants in the area. Before they moved to North Adams, the couple operated a small Korean takeout business in Boston.
"A lot of people say North Adams only has a Burger King and Chinese food and we need something new and something fresh," Jenny Pae said in a 2016 interview with iBerkshires. "We try to give the best service and the best food."
The Paes first announced their imminent move via social media on Sept. 17. "Thank you, North Adams," they said in a Facebook post. "It's been a pleasure serving you for the last 5 years." Kaitlin Short, the restaurant's manager, told the Record that the move was motivated by the expiration of the restaurant's lease in North Adams.
Short said that the moving process has been somewhat of a hectic one. "It's a lot happening very very quickly," she said. "We're still in the process of remodeling the inside of the [new] location, so right now our stuff's kind of all over the place. We're just waiting for that location to be ready to push everything into."
Because of the uncertainty regarding remodeling and renovations, Short could not say for certain when Korean Garden would reopen, though she said she hopes they will be able to start serving customers again by the end of December.
Jenny Pae told the Record that she was looking forward to moving closer to the restaurant's Williamstown clientele. "We have a lot of regulars — not College kids, but we do have a lot of regular Williamstown customers," she said. "So I'm excited."
"I'm really excited to see what Williamstown holds," Short added. "It's been an adventure in North Adams, so I'm pretty excited to see what will happen in the next few years of the adventure that is Korean Garden."