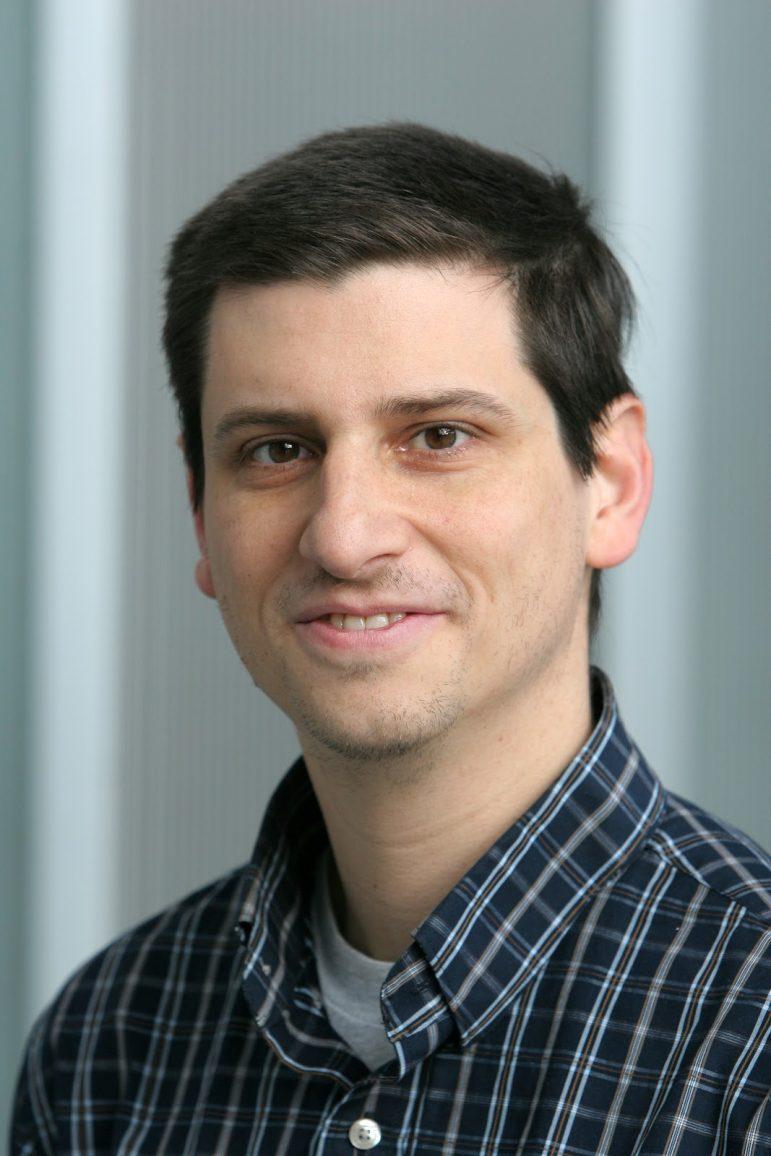 Anyone who has ever taken one of Professor Steven Miller's math classes is probably familiar with his love for baseball. A diehard Boston Red Sox fan since childhood, Miller merges his passions for math and baseball through the study of sabermetrics, the empirical analysis of the sport. 
Major League Baseball's 162-game seasons provide a treasure trove of data for mathematical analysis, something that would be a lot harder in sports like football with more limited numbers of games. "Sabermetrics is trying to apply statistical knowledge … and mathematical knowledge to the game of baseball," Miller said. "A lot of it are your basic statistics, you know, means, variances, linear regression… The hard part is finding which statistics matter."
To illustrate the nuance in sabermetrics, Miller referenced Game 6 of the recent World Series, where Tampa Bay Rays manager Kevin Cash controversially removed red-hot pitcher Blake Snell from the game in the sixth inning. Though Snell was on track for a historic performance — the first pitcher in World Series history with nine strikeouts and zero walks in under six innings — Cash used sabermetrics in his decision to pull Snell, costing the Rays the game and ultimately the entire series.
"Some people viewed this as too much math killing the game," Miller said. However, he still maintains faith in the power of statistics as a whole. The decision was a "bad application of sabermetrics," he said. "It was focusing on the mean behavior and not what was going on that particular day."
Miller got his start in sabermetrics as a postdoc at Brown, where he came across the Pythagorean win-loss formula — a statistical prediction of a team's winning percentage using just their number of runs scored and runs allowed as an indication of whether they are underperforming or overperforming. Hoping to find a justification for why the formula was true, Miller drew upon his physics background to develop a derivation, a result that he described as his "greatest success."
Around 15 years later, Miller is still closely involved in the field of sabermetrics, working on projects with students and even assisting professional clients. These include projects with MLB teams as well as formal lawsuits involving college or professional players. While non-disclosure agreements limit how much Miller can share, two notable cases centered on botched surgeries, with one focusing on a college pitcher and another on an MLB all-star. Miller described their role in these cases as calculating the valuation of a lost career, or how much the players would have made if the surgery had been done correctly.
Through involving them in these projects, Miller enjoys "providing students with real-world experience." One of these students is Bryan Woolley '21, a member of the baseball team who has been involved with sabermetrics work since he was a first-year.
"I was always writing down stuff from the back of baseball cards that I found interesting," said Woolley. "I never really recognized just how much mathematics or statistics in baseball really could combine before watching Moneyball… I kind of started to recognize that maybe my skill sets and passions did have a point in between them, and that was with sabermetrics."
Almost four years later, Woolley has worked on a variety of projects that have helped cement his passion for sabermetrics. "With Williams and Professor Miller, I had the opportunity to pursue it in an academic setting," he said.
Woolley described the work the students do with Miller as "all over the place," ranging from programming to writing up reports. While much of the math is content covered in an introductory statistics course, Woolley added that "finding the data is a lot of the challenge too." He hopes to continue working in baseball after he graduates from the College. "That's the goal, that's where I want to be at this time next year," he said.
Numerous alumni have already taken up sabermetrics as a career after graduation. Jennifer Gossels '13 took a role as an analyst for the Chicago Cubs research & development team after obtaining a Ph.D. in Computer Science from Princeton. "I've always been really interested in [sabermetrics], when I was at Williams and before I was at Williams," Gossels said. "I just didn't really consider trying to get … into the field."
Intending to pursue a career in academia, Gossels decided to enter grad school before realizing where her true passions lay. "The thing that I didn't end up liking about graduate school [was] … the problems seemed completely contrived… It kind of seemed less appealing to do comp sci research my whole career and more realistic to try and get a job in baseball."
Gossels got her lucky break through an unlikely source: Fangraphs, a website focusing on baseball statistics and analytics. "Over a weekend, I did a study on my own and got it published on Fangraphs community blog," said Gossels. "Both the Yankees and the Angels contacted me just based on that asking if I would be interested in an internship." Despite being a Red Sox fan, Gossels took the job with the Yankees, where she spent a summer gaining valuable experience working for their analytics team in New York. "That pretty much convinced me that I wanted to try and get into baseball once I graduated," she said.
Gossels joined the Cubs in January before even completing her Ph.D. "I still had to go back to Princeton to defend my dissertation in February," said Gossels. While the pandemic has limited some of the more traditional parts of the job, Gossels has greatly enjoyed her work so far. "The specific projects vary," she said. "I'd say like 75 percent programming and math, research type stuff, and 25 percent writing up players or giving opinions on which free agents we would want to sign or which guys we would want to protect in the Rule 5 draft" (where teams select players from other clubs).
For all home games, Gossels is either in the office (located right next to Wrigley Field) or inside the stadium itself. Even as games became closed to spectators due to MLB COVID-19 regulations, Gossels had the opportunity to attend a playoff game hosted by the Cubs, an experience she described as one of her favorite moments on the job so far. Unsurprisingly, Gossels says she is "absolutely" a Cubs fan now.
Gossels attributes a large amount of her success to her time at the College, especially her experiences with Miller. "He deserves a huge amount of credit for me being where I am," said Gossels. "When I went to college I was completely intimidated about taking college-level math classes … kind of by luck, I ended up taking [Math] 105 with him… [he] gave me confidence to continue and pursue the math major."
Gossels looks back to lessons where Miller incorporated baseball-related math like the Pythagorean win-loss formula as particular highlights. "I didn't really do a lot of sabermetrics specifically when I was at Williams, but I would definitely say that my Williams experience was an … integral part of getting to where I am," said Gossels.
All in all, getting students into sabermetrics is one of Miller's favorite parts about being at the College. Even in his regular classes, Miller often incorporates sabermetrics material for his students. "This is something I can do not just for research, but also to make standard lecture material more exciting," he said.
Miller stressed that the skills used in sabermetrics are applicable to a wide range of subjects, from physics to economics. "At the end of the day, you're learning great quant skills and you can translate this to almost anything," he said. "I have access to tremendously talented, motivated students," Miller added. "I love the ability to give them something that aligns with their interests."