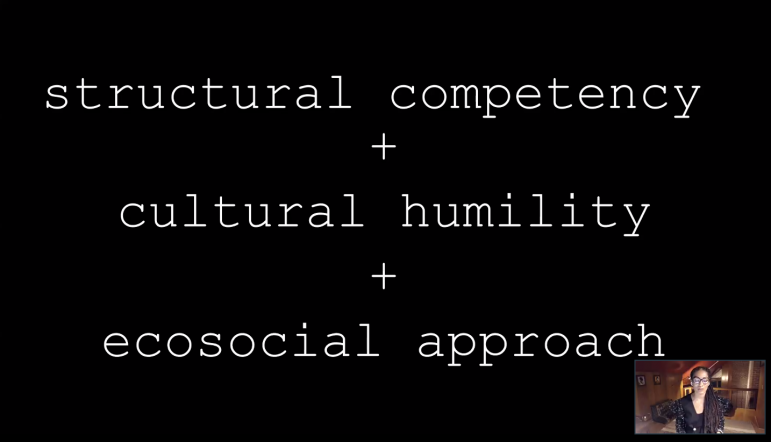 On Thursday, Associate Professor of African American Studies at Princeton University Dr. Ruha Benjamin delivered the Davis Center's annual lecture, which features a scholar whose work explores race, class and education. Named after anthropologist W. Allison Davis '24 and political scientist John A. Davis '33, two distinguished Black alums of the College notable for their contributions to the civil rights movement, the lecture offers insight to the College community on important topics pertaining to racial identity, equity and injustice.
Benjamin is the author of People's Science: Bodies and Rights on the Stem Cell Frontier and Race After Technology: Abolitionist Tools for the New Jim Code. In her talk, titled "Race and Covid-19," Benjamin discussed how the COVID-19 pandemic is not only biological but also biopolitical, dissecting the relationship between racial inequality and medicine.
"Racism distorts how we see and how we are seen," Benjamin said, commenting on how racial prejudice distorts how we understand both external structures of the world, and how we see each other internally. Benjamin proceeded to list examples of a phenomenon she calls "everyday anti-Blackness" in the United States, including over-policing in predominantly Black communities and the prison industrial complex.
Benjamin included in her talk a photograph obtained from the Miami Police Department, where mugshots of Black individuals were used by police officers as target practice, conditioning them to associate those faces with "danger." She also noted numerous studies about racial bias by teachers, including a Yale University study that found that preschool teachers have implicit bias against Black males, and were more likely to associate Black male children with "challenging behavior." 
Even search engines, Benjamin argued, can reflect prejudiced perceptions of Black people Benjamin displayed two screenshots of Google Images search result pages: one under the search "professional hairstyles," and one under the search "unprofessional hairstyles," the latter containing images mostly of Black women. This algorithmic discrimination, as Benjamin called it, is found in financial, occupational and even medical algorithms; our technology is not infallible, she said, as it too is susceptible to racially coded bias. In the age of COVID-19, Benjamin explained, algorithmic discrimination is just one aspect of the medical racism that makes the pandemic disproportionately affect Black individuals.
Benjamin explained that there are two traditions of medical racism, the first being medicine as an objective oppressor: the use of medicine and technology to uphold oppressive societal systems, examples of which include eugenics, forced sterilizations, and the exploitation of minority groups in medical experiments. In contrast, the second tradition is that of medical practitioners as healers, protectors, and whistleblowers: Benjamin displayed a collage of pictures from the 2020 White Coats for Black Lives demonstrations as an example. Benjamin detailed the extensive, deep rooted history of medical racism, including the use of scientific language in an attempt to justify racist attitudes that are still prevalent today. The flip side to this is the tradition of medical professionals who have acted as whistleblowers to perceived injustice. Knowing that oppressive practices in medicine exist, Benjamin insisted that medical practitioners have an obligation to combat racism. Now more than ever, she said, it is critical for medical practitioners to use their influence to ensure the pandemic does not continue to ravage Black Americans as it has for the last several months. 
Benjamin ended her talk by proposing what she called "viral justice, a micro theory of change," centered on an awareness that seemingly minor actions and decisions could have exponentially larger effects. While she urged the audience to understand that small gestures are crucial to maintaining the momentum of racial advocacy, she encouraged durable changes to the way we speak about, perceive and advocate for racial justice, cautioning against "performative activism." 
"If inequality is woven into the very fabric of society," she said, "then each twist, coil, and code is a chance for us to weave new patterns, practices, politics. We must accept that we are the pattern makers."