In Other Ivory Towers: Wesleyan and Connecticut College face COVID-19 challenges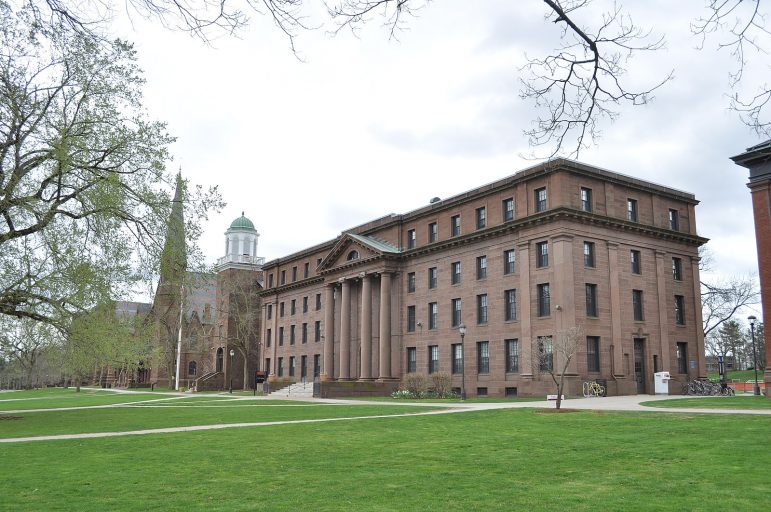 This past week, Wesleyan University raised its COVID-19 alert levels to yellow due to changing circumstances regarding the pandemic in Middletown, Conn., where Wesleyan is located. The university was previously at a green level, the lowest, but was raised to yellow, the second level of a three-tiered scale. Additionally this week, Connecticut College faced its largest-ever increase in infections. Both fellow NESCAC schools have implemented similar pandemic restrictions as Williams College, but due to the ever-changing nature of the pandemic, they have been forced to heighten awareness about the potential risk for outbreaks among students, faculty and staff.
Wesleyan changed the university's alert level to yellow after the state of Connecticut increased the city of Middletown's alert level to orange, the second highest level of the state's four alert levels. An orange designation means that there are 10-14 cases per 100,000 people. There was no increase in infections within the student body that spurred the decision, as the number of active infections among students and staff has remained at a total of nine cases. In an all-campus email, Associate Vice President for Student Affairs and Dean of Students Rick Culliton wrote, "Wesleyan is advising against all unnecessary travel from campus, with exceptions made for essential travel such as to medical appointments or the pharmacy." However, the university has not imposed any additional restrictions to on-campus life due to the increased alert level. 

At Connecticut College, there were 16 new positive cases among students and three new positive tests among campus employees in the past week, the biggest increase so far during the school year bringing the college's total number of cases to 65 students and staff. Despite the increases, the college's alert level remained at "Alert Level 2 (Yellow)." As the college's COVID-19 Dashboard describes, "This alert level indicates that operations need to be modified, though the number of individuals testing positive for COVID-19 is still manageable and contract tracing suggests that exposures are confined to a small number of people."
About the Writer
Niko Malhotra, Staff Columnist
Niko Malhotra '24 is a prospective political science major from Falmouth, Maine. He is a staff columnist for the opinions section, and was previously...