Renzie Lamb, hall of fame coach and mentor, passes away at 81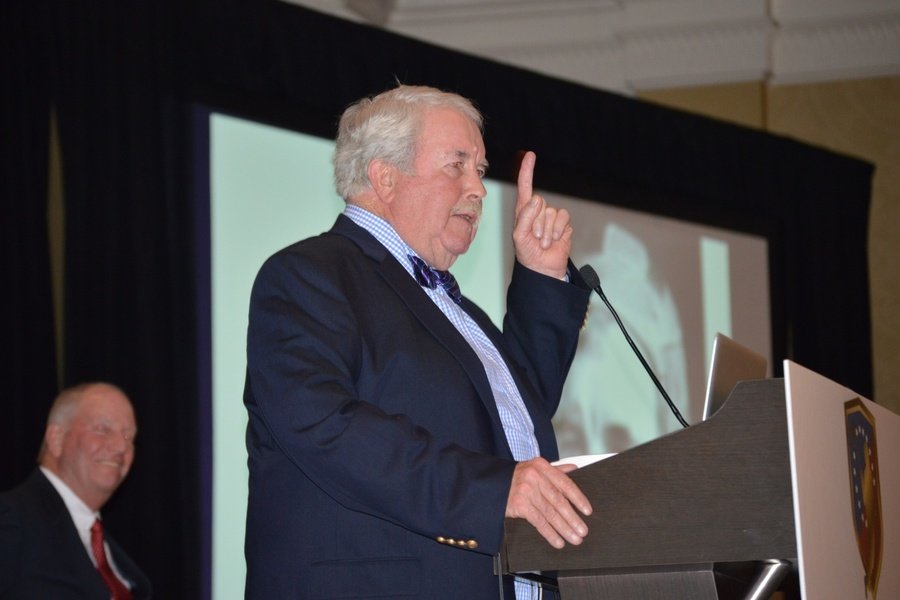 On Nov. 17, Renzie Lamb, a long-time coach, mentor and role model to the College community, passed away. Lamb spent close to 40 years at the College, providing support through his coaching of the men's lacrosse and women's squash teams, in addition to the timeless mentorship he provided to players who struggled with athletic commitments, academic work or personal matters.
Although Lamb has passed away, his perpetual impact on thousands of' students remains as they fall back on his advice when navigating life's challenges.
After growing up in New York and graduating from Hofstra in 1959, Lamb went on to the Marines and eventually joined the College in 1968. Lamb was a professor of physical education, an assistant coach of football and head coach of lacrosse. After spending 37 years at the College, he retired in 2004 and remained in Williamstown with his family. After retirement, Lamb continued to attend football games (unlit cigar in-hand, of course), visit the Clark Art Institute and participate in community events. Although he focused most of his energy on sports, Lamb felt comfortable around academia as well, often engaging professors in debates on history, ancient Rome and art in between practices – a reflection of his universality and commitment beyond athletics.
Throughout his career, Lamb's lacrosse players won the Eastern College Athletic Conference five times and claimed victory over the Little Three on 19 occasions. These accomplishments pushed Lamb into the spotlight, and he was later inducted into four separate halls of fame (an impressive feat, given that most hall of fame inductees come from Div. I). On campus, Lamb was recognized by the College, which named the Farley-Lamb field in his honor.
In the local community, Lamb was often thought of as the de facto mayor – a father figure to students and a leader to Williamstown residents. Former football player Blake Davis '92 remembers Lamb's most prominent advice, "poise and confidence," and now he considers it to be a personal mantra. "Over the course of my professional career, I would've said those words in my head before every big meeting or interview," Davis said. "It has served me well."
Lamb was laid to rest last Friday morning after a service at the College's Thompson Memorial Chapel.