The Case For Voting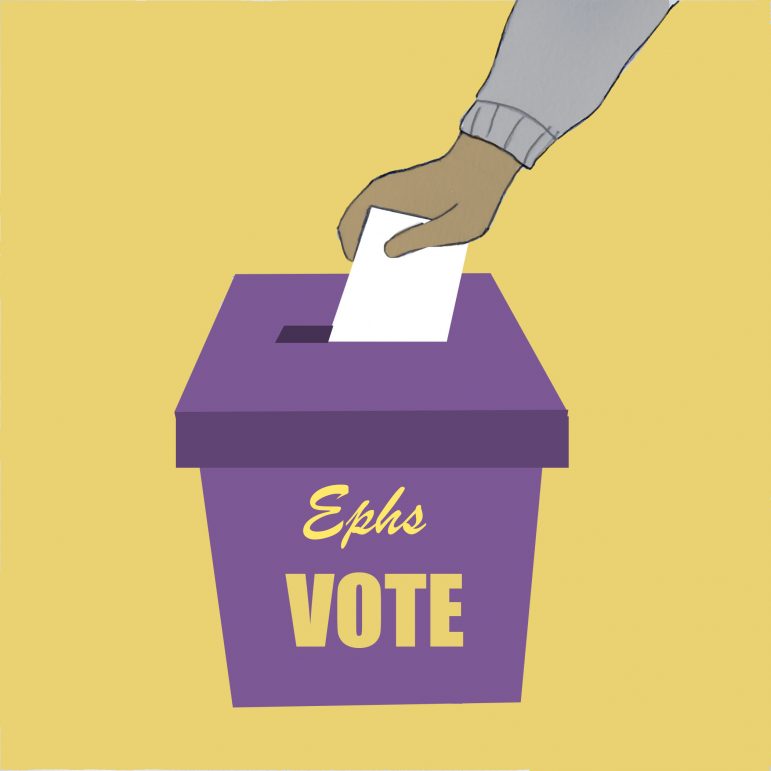 Voting is the most profound act of civil participation for an American citizen. It actualizes American democracy to a degree that our country's founders could have barely dreamt of. For many of us this is the first presidential election that we will be eligible to vote in. It's imperative that we vote in the 2020 general election. Here's why:
Votes determine policy
One of the most common refrains EphVotes hears from students is that because they are from California or New York their votes don't matter. While their states may not be competitive at the presidential level, there are many federal, state and local races that have just as great an impact on people's lives. There are competitive ballot propositions in California that would determine whether drivers for app-based ride-hailing companies are treated as employees or independent contractors, granting or denying them labor and wage protections. There are multiple competitive congressional races in New York, such as the Max Rose vs. Nicole Malliotakis contest in Brooklyn and Staten Island. To focus purely on presidential and senatorial races is to miss where the bulk of policymaking happens. And for the significant number of Williams students who hail from deeply conservative or liberal areas where their vote may not shift an election, voting is still a political act. It signals to elected officials that there is a significant constituency who they still have to be responsive to, even if they do not share the same policy views as you.
The current electorate does not reflect the American citizenry
Multiple studies have shown that the average voter is significantly more likely to be older and more affluent than the average American citizen. To combat the disproportionate representation of these groups in policymaking, Williams students need to make themselves heard at the ballot box. Issues such as climate change, reproductive rights and racial justice are on the ballot this year. Regardless of where you stand, your voice should be heard. For better or worse, politicians are much more likely to listen to people who vote, rather than everyone they represent. If the average voter is whiter, older and more affluent, then it should not be a surprise if the laws passed and not passed by legislatures reflect the interests of those demographics.
Election security is at stake
While the number of people granted the right to vote has never been higher, it also appears that the integrity of our elections has never been more at risk. Many people have raised valid concerns about ongoing political interference at the United States Postal Service, yet the Postal Service has the capacity to handle a large increase in election mail and most of the changes slowing the delivery of mail were overturned by federal judges. The more people that vote, the more data points that will be available for election officials and researchers to use when studying what went well and what went poorly in this profoundly different election. A larger paper trail is created, which is one of the best ways to safeguard an election. There is also less of an opportunity for mischief from foreign and domestic actors if there is a large number of legitimate voters. Simply put, the more people vote, the safer our elections are.
How to vote absentee this fall:
Request your ballot now!
Go to vote.org to obtain a ballot. Many states have online forms to do so and many deadlines haven't passed.
Fill out your ballot and make sure to sign your ballot envelope.
One of the easiest ways to disqualify your absentee ballot is to not sign it. Make sure to read directions carefully and to only use black or blue ink as requested. And, once you do sign, make sure to use your best signature, as many states use restrictive signature-matching software.
Put a stamp on your return envelope
EphVotes will be providing an envelope and stamps to every on-campus student this fall. Check your SU box soon to return your ballot in time. Deadlines can be found using this helpful guide from FiveThirtyEight.

Ben Platt '23 is long-term planner for EphVotes, a student-run Williams voter outreach organization. He is a prospective political science and history major and is from New York, NY.