College slightly loosens travel restrictions, increases testing to twice weekly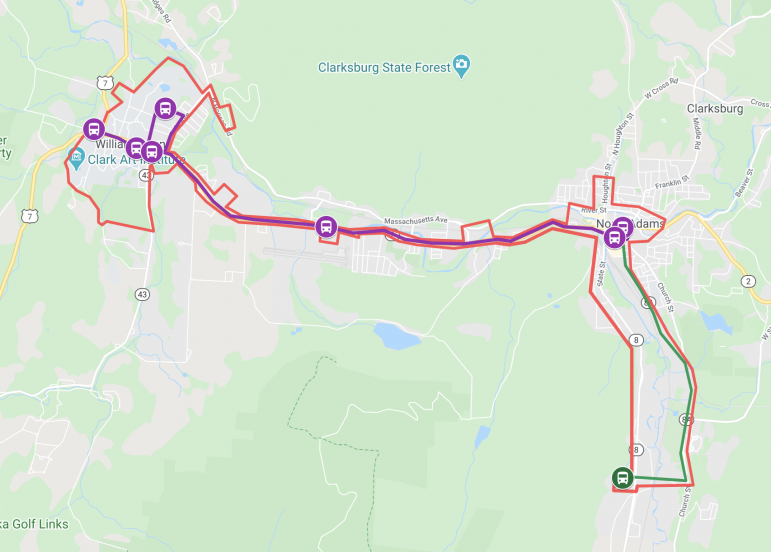 Students will be able to leave campus for limited reasons beginning next Monday, Oct. 5, Dean of the College Marlene Sandstrom announced in an all-campus email yesterday.
Although the email marks a loosening of restrictions, the area that students will be able to traverse is limited, and the change will occur four days later than the previously scheduled end to the campus quarantine, Oct. 1.
Sandstrom's email also noted that students will now be tested twice rather than once per week, flu shots will be mandatory, students in co-ops can apply to use their houses' kitchens and particularly small residential pods can ask to combine with an adjacent pod. These changes mark the first set of five adjustments to the College's guidelines, which are determined by the newly formed Committee on Covid and Campus Life Policies. The email did not specify when future adjustments might occur.
As of Oct. 5, on-campus students will be allowed to travel off campus, but only along a "limited corridor in Williamstown and North Adams" and only for certain reasons, according to Sandstrom's email. These reasons include to "obtain groceries, prescriptions, personal care items and for hair care." The email explicitly forbids students from visiting restaurants, bars, athletic facilities, retail outlets and, notably, any off-campus housing.
College administrators had previously considered, though had not committed to, allowing free travel throughout Berkshire County. But they decided against it because of the rise in COVID-19 cases in Massachusetts and student violations of College guidelines, Sandstrom's email said.
The administration had also planned a slightly earlier date for the end of the campus quarantine.
"Assuming we continue on a good path, the campus quarantine period for students living at Williams will end next Wednesday, October 1," Associate Vice President for Finance and Administration Matt Sheehy had written in his Sept. 24 all-campus email. "While we are excited that we seem on track to hit this milestone, it is important to stay vigilant."
Another major change indicated in Sandstrom's email is that students will now be tested for COVID-19 twice a week, effective immediately. Students were tested twice weekly for their first two weeks on campus but more recently had been tested only weekly.
Sandstrom's email also announced that all on-campus students must get the flu vaccine unless they have a documented medical exemption. While Sandstrom cited Massachusetts law as the College's rationale, the law in question also allows for religious exemptions, which Sandstrom did not mention.
Students living in co-ops can now access their kitchens, as long as they submit proposals to Senior Associate Dean of Campus Life Doug Schiazza detailing how they plan to use and clean the kitchens.
The final change announced in the email is that two- or three-person pods may now submit applications to Schiazza to merge with adjacent pods, with combined pods containing at most 10 students.
Sandstrom noted that the College could tighten restrictions in the future. "Many of the changes involve a modest relaxation of rules," she wrote. "If we see increases in Covid levels in the county, or if our own testing reflects an increase on campus, we may have to re-tighten these rules to limit or control risk."