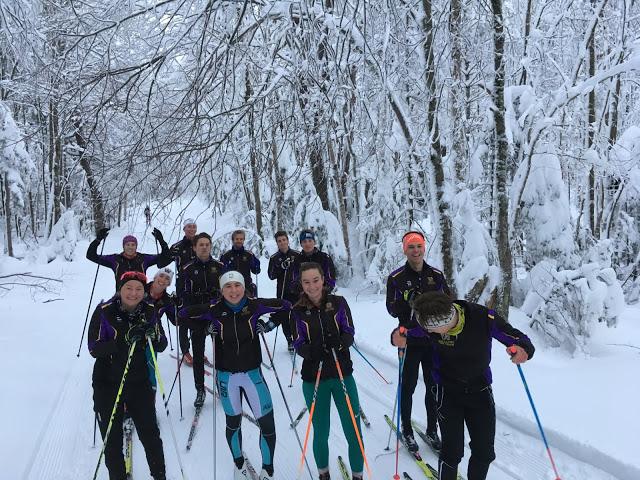 Social media is a treasure trove for any Eph fan. Want a fancy new phone background of your favorite college football player sacking Amherst? Check out @EphFB's "Wallpaper Wednesdays" on Twitter. Need to cheer up with some heartwarming content from the coldest team on campus? Search Nordic skiing's team-run blog at Ephnordic.blogspot.com, and get caught up on all the breadmaking, bowling and racing the team has been up to.
Many coaches and their athletes at the College run accounts on Instagram, Twitter and Facebook, as well as their own websites. While many use it as a way to show off the teams' less competitive, more comical sides, social media is also a powerful tool coaches use to grow their programs, recruit prospective students and stay in-touch with alums.
"Our goal is to reach as many people as we can to inform them of Williams football," football head coach Mark Raymond said. "It is a way of branding our program."
Raymond and other coaches also use social networks to spread the word about the programs they've built and raise awareness regarding how their teams are performing.
"Recruiting is a part of every decision we make every day," wrestling head coach Scott Honecker said. The wrestling team has accounts on Twitter, Instagram, Facebook and even its own website, managed by the team's assistant coach Tom Foote '13. "Social media really helps us support the connection to potential recruits and helps us build momentum in the conversation [with them]," Honecker added.
As social media has grown in popularity and become a primary method of communication for many high school and college-aged students, athletic teams have adjusted their recruiting tactics. "It has become normalized," women's golf head coach Tomas Adalsteinsson said. Honecker estimated that "if, when I got here in 2011, it was 5 percent of my job [as a coach], now it's 10 percent."
Teams also use social media to show the behind-the-scenes of what it is like to compete, something potential recruits are often eager to find out about. "As a team, we are a lot more than just playing golf," Adalsteinsson said. "It's showing prospective students what else we're up to." Some examples of online posts from women's golf include Instagram pictures of the team carving pumpkins together, sharing a meal while travelling to an away competition, as well as a Twitter video of Adalsteinsson joining in an offseason dance party.
For Nordic, which competes for recruits against larger programs, highlighting the team's dynamic on social media is an important tool; the platform can often give viewers a more personal understanding of the team than statistics or standings can. "We love our team culture and we want to recruit people who are attracted to that," men's Nordic captain Nick Gardner '19 said. "It also helps us gain visibility when we're competing for recruits with huge schools like [University of] Vermont, [University of] New Hampshire and Dartmouth."
Social media goes further than just recruiting for the athletic teams. It is a way for teams to keep their supporters in the loop, explained women's Nordic captain Sonya Jampel '19. "I like being able to keep our larger support system, [such as] coaches, family, alumni [and] friends updated on our training and achievements because we couldn't have made it to where we are without them," she said.
The audience that social media provides also allows coaches to spotlight unseen athletes and their dedication to Eph athletics. "Shedding light on the work and achievement of our athletes is very important to me," Honecker said. "If I had to have one reason to have [social media], it's to highlight those who would otherwise be anonymous."