When President Maud S. Mandel announced her decision to convene in-person on Jun. 29, a second corollary decision was buried several pages into her email: fall sports teams would not travel or compete in 2020.
The verdict, guided by public health imperatives, was not surprising for many fall athletes, but it quickly set off a series of conversations that had far-reaching implications for every student who represents the College at the varsity level. Some were admittedly caught off guard.
"For me, I never really processed the idea of not having a fall season until Maud's email, so that was kind of the point where I was like 'Crap this is actually happening,'" said Jake Saudek '22.5, a rising junior on men's soccer who ultimately decided not to enroll.
Neither the NESCAC nor the NCAA had cancelled fall sports championships at the time and many fall athletes were holding out hope that they would be able to compete within the state of Massachusetts or against a few of their conference rivals. No one expected a normal season, but throughout the months of May and June as College administrators deliberated, answers about the possible specifics had been hard to come by.
The questions only multiplied after the email from Mandel settled the biggest unknown. In team group chats, Zoom calls and personal text messages, fall athletes shifted from mourning the loss of their competitive seasons to figuring out what the new reality would mean for them. They wanted to know whether their teammates were taking personal leaves and what practice would look like if they returned in person. They started to think about what they would do if they chose not to enroll.
"There was a lot of, 'Are you going to go back? If we go back, what's going to happen to the team? Are we going to stay in touch? What exactly is it going to look like?'" said Victoria Laino '21.5, a rising senior on women's soccer.
As many fall athletes — seniors in particular — struggled with the decision ahead of them, some had already broached difficult conversations with their coaches and teammates in anticipation that the semester would not include a full schedule. Chris Avila '21.5, a rising senior on men's cross country who had been elected a co-captain, recognized in late April that he was experiencing a different calling.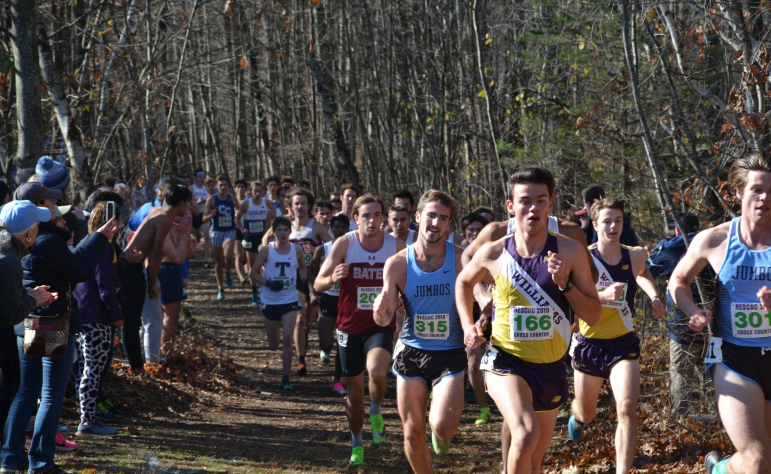 Avila decided to apply to become a field organizer for the Democratic Party coordinated campaign in North Carolina in early June and said he would have spent the time volunteering if he had not been hired to the position. He described the email from Mandel as a "tipping point" that strengthened his previous conviction to take the fall off.
Other seniors were also leaning towards a leave of absence in order to preserve their final year of NCAA eligibility. Sophomores and juniors said they felt for their Class of 2021 teammates immediately and were curious about how their friends would respond. Many meanwhile had begun to explore for themselves what options existed for the fall.
Mirabai Dyson '23.5, a rising sophomore on women's soccer who has gotten involved with the anti-voter suppression group Reclaim Our Vote, said that, although the feeling of stepping away from the field for an extended period of time was "surreal," her decision was not too hard. She cited three factors: not feeling the need to graduate early, wanting the fullest campus experience possible and believing that she could make her fall worthwhile.
"It just seemed like a really good opportunity to gain some other life experiences, see some other things maybe and just grow a little bit too over the time that I'm off campus," she said.
Throughout the process, many coaches played a significant role in reminding their students to make the decision that was right for them individually. Captains picked up on the messaging and underscored that younger teammates in particular should not feel swayed one way or the other by the decisions of older teammates.
"No one was trying to put any pressure on anyone to take a semester off or to go back or whatever," Laino, the rising senior on women's soccer, said. "So I think early on, that was what we wanted to make sure people knew, is that it should be a very personal decision."
On football, Nick Landry '21 said that many of his friends decided to take time off, but he also did not feel the pressure to do so from coaches or teammates. He elected to enroll remotely, because he knew what he wanted to do after graduating, and he did not want to put off his graduation.
Ilana Albert '21, a midfielder for women's soccer, chose to return in order to work on her senior thesis and enjoy a fall semester without a demanding schedule of matches every weekend. She added that her coaches made clear that the decision was not about picking between academics and athletics, and that they communicated that it would have "no reflection on how much you love your sport or how committed you are to academics."
"It was very freeing to know that," Albert said.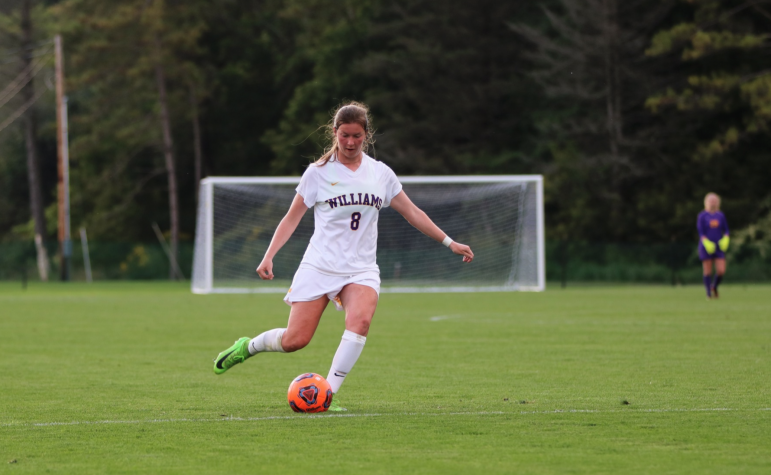 Women's soccer, a three-time national champion program, ended up splitting relatively evenly, with 18 players enrolled and 13 not enrolled according to head coach Sarah Raymond. Dyson said the split spoke to the type of environment that the team facilitated.
"I think it's just a good reflection of all the strong individuals as well as the faith in our strong team culture that allowed everyone to be able to make their own decision and make a good decision for themselves," she said.
Claire Tolliver '23.5, another rising sophomore who opted to take the semester off, agreed and said the split helped make her decision easier. Still, she acknowledged that it was difficult not to take into consideration the decisions of her teammates.
"Our coach told us not to really base our decisions off of what other people on the team are doing, but it was hard not to a little bit," she said.
Online chats and calls among members of men's soccer in the days leading up to the original deadline for requests to take time off on July 10 showed just how hard the decision was. Many of the returning members are also close friends and almost every upperclassman, one by one, initially came to the conclusion that they wanted to take the semester off. Saudek described the phenomenon as "almost a domino effect."
"One kid would say that they're not going back, and then another one. And then I realized that I want to be with them, I want to play with them again, and if that means taking a semester off, so be it," Saudek said.
His teammate Nathan Song '22.5 said that his class in particular was excited for the fall because of how far they came as a group since freshman year. He felt that they were progressing well before the campus closure and starting to cohere as a team in hopes of meeting their perennial goals of winning NESCACs and making the NCAA tournament. He ultimately called the prospect of a semester without his friends "the biggest factor" in his decision to not enroll.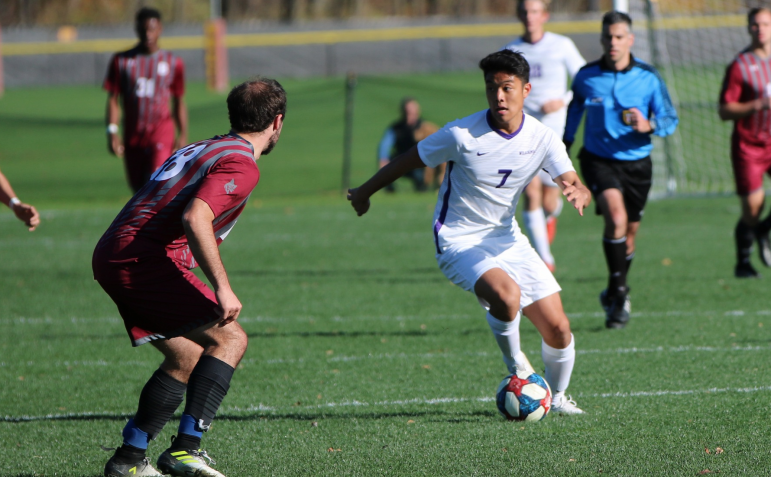 "That social aspect of knowing that some of your teammates and friends aren't going to go definitely played a bigger role than I would have expected," Song said. "You obviously don't want to base everything off of that, but it does play a big role. That was the case for me."
Saudek and Song are currently living together with several of their teammates in Maine, while another men's soccer group is quarantining together in Utah. Saudek said three returning members on the team opted to enroll remotely in the end along with several first-year members who have been living and training on campus. He added they have all been keeping in touch with calls and daily emails. 
Avila from men's cross country said that many members of his team were also initially against returning but ended up changing their minds over the course of the summer. To his knowledge, he said less than ten people chose to take time off out of the sixty to seventy members on the men's and women's cross country teams.
"It's kind of crazy, because back then it seemed like a lot more people would not come. Back then everyone was like, 'Oh yeah that sounds horrible. I'm not going to go to school with all those restrictions and stuff!' And of course that's not how it turned out at all," he said.
For Laino on women's soccer, the decision ultimately came down to not missing her last year of NCAA eligibility. She is currently playing in the Swiss Women's Super League, the highest level of women's soccer in Switzerland, where she said cases have remained low since the spring.
"Soccer means a lot to me and I want to keep playing soccer after college as well, so I really knew I wanted to have a fourth year at Williams and just one more time get to play with the team," she said.
For Song, taking time off from school is a chance to grow closer as a team and get into shape for next season.
"We can definitely play it to our advantage," he said. "As of now, we have like a 14-month offseason to get ready for our next season pretty much, and we're not going to spend every day training and running — we can't expect that much — but we definitely want to try to make it a very impactful year off."