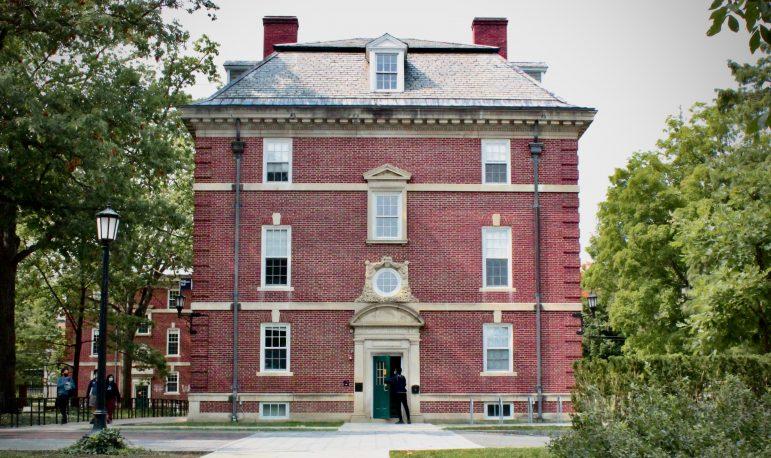 Decades ago, first-year students lived in Morgan while upper-classmen lived in Mission; three years ago, entries only had two Junior Advisors (JAs) as opposed to the now three or four; and just last year, Frosh Quad entries were distinguished by doorway: Sage AB, Williams CD, etc. But new this year, Frosh Quad entries are organized by floor. These five entries are now called Sage 1-2, Sage 3-4, Williams 0-1, Williams 2 and Williams 3-4.
The entry system is constantly evolving — other new changes as of this semester include the readdition of Lehman Hall as first-year housing after years of housing upper-classmen and the incorporation of pods and affinity pods within entries. 
The idea to change the Frosh Quad entry system to a horizontal structure had been floating around for years with little development — until the pandemic struck.
"Ultimately, I think the impact of the pandemic on the residential life/entry system was the main reason that pushed this idea into reality," Junior Advisor Advisory Board (JAAB) Co-President Peter Le '21 wrote in an email to the Record.
Because of new COVID-19 restrictions, aspects of the former entry system had to be modified. For example, the bathrooms, which in pre-COVID times were shared between students from different entries, can now only be shared by students from the same pod.
"That model would have led to pods being split between entries, which would've really complicated entries [and] pod dynamics, especially when issues surrounding social distancing [and] bathroom use come up," Le said.
Le also mentioned that the change to horizontal entries makes sense from a custodial standpoint because each custodian takes care of a different floor.
Additionally, the College's plan to house every student in a single — or alone in a double — means that there are more first-year students than rooms available in Frosh Quad and Mission combined, which led the College to designate Lehman Hall as additional first-year housing.
"Since we wanted to keep JA co-groups together, the horizontal entries allowed us to move a co-group from Sage (which now has two entries, but last year had three) to Lehman," JAAB member Gwyneth Maloy '21 wrote in an email to the Record.
Le said that concerns with the vertical entry system pre-COVID were mostly for social reasons.
"There were concerns that the vertical layout of FQ [Frosh Quad] was not as conducive to first-year socializing as the horizontal model in Mission," Le said. "Besides, there was a space equity concern, especially when entries became larger a few years back, since the AB/CD entries lacked large common space that can hold many froshes, unlike the EF side."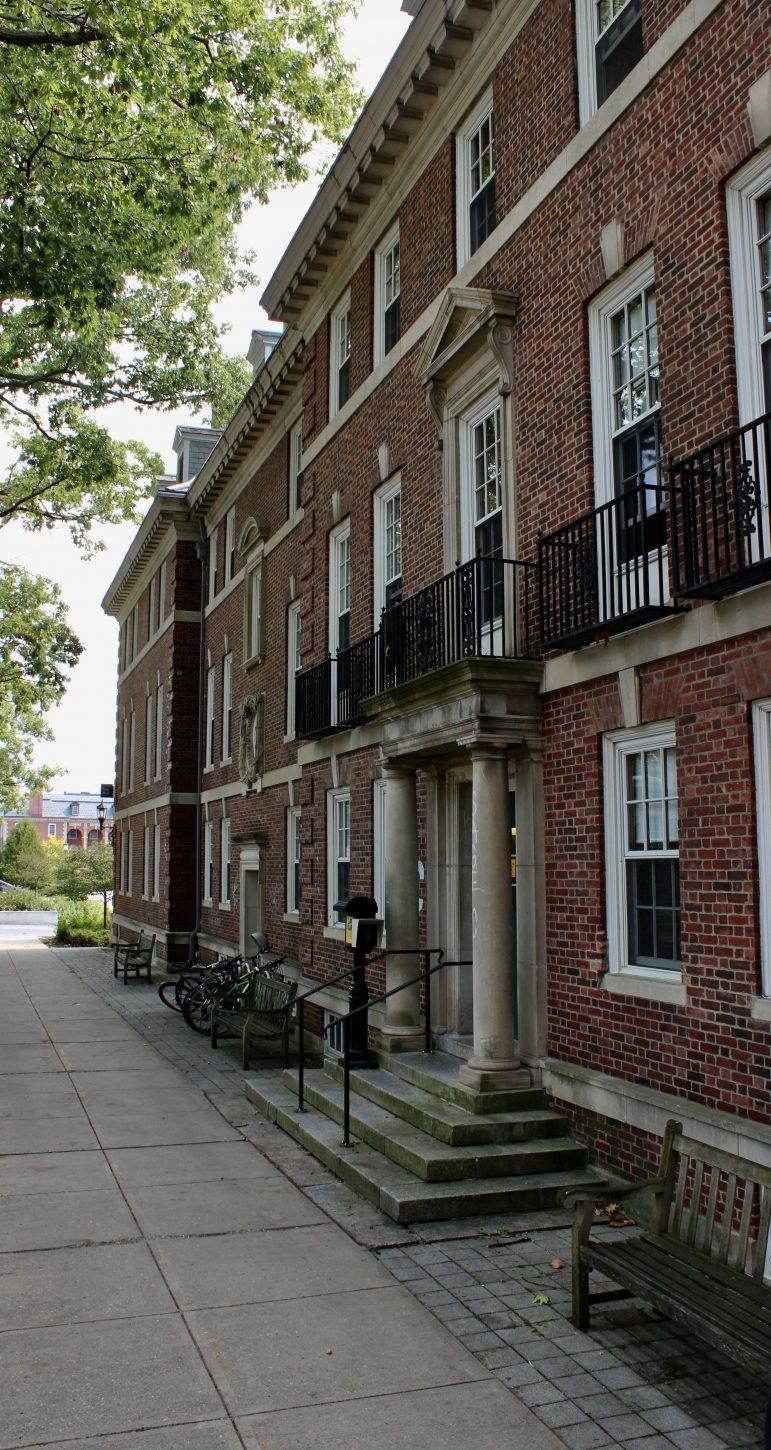 Even with many of the previous problems fixed, certain entries still have more people than others. Sage 3-4 is the largest entry, with 41 first-years and four JAs, while Williams 2 is the smallest entry with 21 students and three JAs, according to Dean of First-Year Students Christopher Sewell '05.
"The JA-to-frosh ratio is very different throughout all the entries, which is totally fine, but it just adds another dynamic," JA to Sage 3-4 Victoria Pysher '22 said, adding, "because of this 10-person rule that we have right now for COVID … for a 20-person entry you can just get two [groups together for] meals, but with a 40 person entry you'd have to get four different groups together."
This issue was at the forefront of JAAB's and the administration's minds when it came to assigning first-year students to pods and entries.
"I can say that Dean Sewell tried to assign fewer frosh to entries with two JAs and more frosh to entries with three or four," Maloy said. "This way, the frosh-to-JA ratio remained relatively constant."
Despite this challenge, Pysher said she is happy with the new setup.
"I really like it because I had a friend who lived on the fourth floor of their entry in my freshman year, and no one in [their] entry would go up the stairs," she said. "If you live on the second floor, why would you go visit your entry mate two floors up? But going horizontally is very casual. I think it makes more sense for the entry because the stairs are more of a limitation than the doors."
Pysher said that she and her co-JAs initially wanted to live in Mission, but when they found out that the Mission Dining Hall would be closed and that multiple pods couldn't be in a common room at the same time, their preference shifted to Frosh Quad.
"Frosh Quad was our goal because each pod could get a common room and we could do Zooms where everyone was in their pod in the room without masks but on Zoom to be connected at the same time," she said.
Lance Ledet '21, who was a JA for Sage EF last year and lived in Mission as a first-year student, also expressed his support for the new entry system.
"In Mission, you have to really walk through the common room just to get from stairwell to stairwell," Ledet said. "With Frosh Quad, you can get from the first floor to the fourth floor without walking through any common rooms because that's how stairs work, but also, you could, in effect, never interact with any other floor of your entry [in the vertical system], and so I do think that having a horizontal layout in Frosh Quad could possibly emulate some of the things that give Mission its perks."
Ledet added that the vertical setup of Frosh Quad as compared to the horizontal setup of Mission last year was a major factor in some JAs' housing preferences.
"I know that last year a lot of JAs didn't want Frosh Quad because they feared having large entries that were vertical," he said.
This fear was even known to some first-year students when they were deciding this past summer where they wanted to live on campus.
"I know that when things were normal and I was trying to pick, before even the housing application, I was more interested in Mission because I knew that entries were not as close in Frosh Quad — I think that was a thing that people talked about," Allison Geis '24 of Williams 3-4 said.
Like Pysher, Geis said that after Mission Dining Hall closed, her preference shifted from living in Mission to Frosh Quad. However, she wasn't made aware of the switch from the vertical entry setup to the horizontal setup until after she was assigned to an entry and her entry's group chat was titled "Willy 3-4" instead of "Willy CD."
Ledet said that though he supports the new horizontal setup, he also believes that there are pros to living in Frosh Quad no matter how the entries are organized.
"I will say, in defense of vertical Frosh Quad, that having individual small common rooms allows you to build micro-communities that wouldn't exist in the same way at Mission," he said, "because in Mission, you … have like four big common rooms or something like that and you can't really call one place your own. So … I don't know that either one is good or bad."
In the end, though, Ledet said he thinks that the physical setup of the entry system is not as important as the people living in it.
"Honestly, in all of my thought and review of it, I think that a lot of it is just the frosh you get," he said. "I don't think the physical infrastructure that you're living in really makes or breaks it."