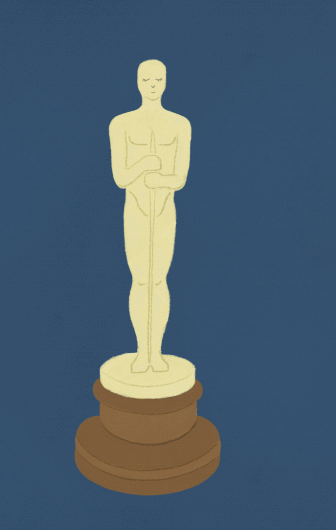 Ever since the creation of the #OscarsSoWhite campaign by April Reign, a Black activist, four years ago, the Academy has dedicated copious amounts of time to innovating the film industry. Now in the award show's latest step to garner more views and to boost diversity both across the film industry and within its own ranks, the Oscars has recently announced new standards of eligibility for the heralded Best Picture award.
Some call it the next best step for true diversity within a white-male dominated Hollywood. While others say that the awards show has finally gone too far, stating that the award is no longer Best Picture but the Most Woke Picture.
The new requirements were developed over the past few months in coordination with the Academy Aperture 2025 initiative. DeVon Franklin, a producer who co-led the initiative, recently unveiled that while the guidelines have been in the works for over a year, they were successfully voted through in June, in the wake of global protests following the murder of George Floyd, Breonna Taylor and many more individuals at the hands of the police. With these new standards, future contestants for Best Picture must now work to demonstrate representation in the types of stories they are retelling and also work to change what occurs behind the scenes, with the number of paid internship opportunities and the makeup of crew members taken into utmost consideration.
Previously, a film's running time had to simply be over 40 minutes and meet a number of procedural standards while shooting to qualify for Best Picture. But now to even consider best picture eligibility for the 96th Oscars in 2024, a film must meet at least two standards across a list of four requirements: Creative Leadership, Industry Access and Opportunities, Audience Development, and Onscreen Representation, Themes and Narratives. Within each category are criteria that include the inclusion of women, people of color, queer folk and those with physical and/or cognitive disabilites.
Many have flooded online claiming that these new requirements are an institutional infringement on artistic freedom, demanding the Oscars to reconsider why they think it's fair to ask for representation in their contestants. While others are dumbfounded, wondering why this was not always the standard to which award-winning films were set. And if these new guidelines would even exist without previous public backlash stemming all from a Black woman.
These standards have the irrevocable power to change the film industry, looking back on recent Best Picture award nominees such as the critically acclaimed World War I film "1917," films such as these almost exclusively center the narrative retelling of white men and in the near future they would probably only qualify for 22 of 23 Oscar categories to boot. And there should be no issue with that, the film industry is built to entertain and the world is more complex and diverse than an all white cast. Disenfranchised groups are deserving of on screen representation not simply because it's marketable to a more socially aware audience unafraid of critiquing the issues placed in front of them but because there are stories worth sharing that have faced the brunt of systematic erasure.
Given the polarizing admiration and condemnation of the new initiative, the future of the already highly criticized awards show is in flux. All white casts and crews will undoubtedly still exist, but now the inability to win Best Picture is sure to send them rushing to include token cast and crew members or to make an effort to retell a story they have no business telling. And while that possibility is of great concern, this is not uncharted territory. Just six years ago the British Film Institute (BFI) implemented similar diversity standards for films seeking public funding. Like the Academy now, the BFI was accused by conservatives of political correctness and "discrimination against whites" and by liberals for their hot take on historically racist quota structures. But by taking a new approach to institutional diversity, data has shown undeniable but slowly made progress. More diverse stories are being told, with a wide range of underrepresented characters being represented on screen, according to a report filed by the BFI.
Let it be known that these requirements are not the end all be all. This is just the first step of many to address the systemic inequalities brought to light by #OscarsSoWhite. Films that compete to win one of most heralded awards in cinematic history need to represent the audience they are selling to and the world they are a mere reflection of. So many now sit at home questioning the validity of the all white work of Greta Gerwig and that essentially is the point. People are now considering stories that do not center themselves and are finally grasping that there are spaces individuals of a certain identity should not enter. This is another step towards a new wave of diverse content creation and an even greater step for off-screen conversations – but still, there is a lot of work to be done.