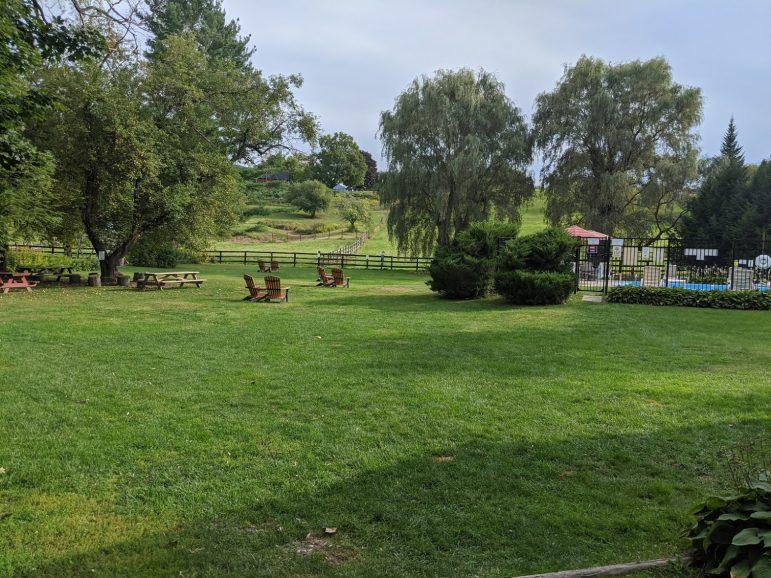 The following is the final part of a four-part series on how small businesses, cultural institutions and local government in the Purple Valley responded to the COVID-19 pandemic in spring and summer 2020. The first three parts are available here, here and here. 
When retailers, restaurants and hotels could begin to offer some in-person services again under phase two of the Massachusetts reopening plan in early June, most small business owners were not expecting much from the summer, which is usually their busiest time of the year. Not only had large events like the Williamstown Theater Festival been cancelled, but the museums, which themselves draw visitors to the area, would not reopen until mid-July.
The anticipated decline in tourism gave Ashwan Malhotra, the Maple Terrace co-owner, pause before opening up. He knew he would need more cleaning supplies than ever before and that his staff would need to spend an hour and a half, instead of 45 minutes, cleaning each room, doubling the cost. He would also have to drop his nightly rates down from $159 to $129 to respond to changes in supply and demand. With higher expenses and lower revenue, he would just attempt to break even.
"Opening up is just to be in the business," Malhotra said. "We have some repeat clientele. It's not good to close the business, if I had a choice I would."
In late July, Malhotra was trying not to sell every room because of the extra time required to clean them and the challenge that brought for his staff, but he was almost sold out for the weekend. After a slow start to the season, the motel was preparing a run of higher occupancy in early August. Malhotra had discovered that his motel enjoyed an advantage in the summer of COVID-19: access to an outdoor pool.
"There are a lot more kids coming because I have an outdoor pool, and that is hard to find anywhere, so a lot of families with kids are coming," Malhotra said. "That's not our normal business."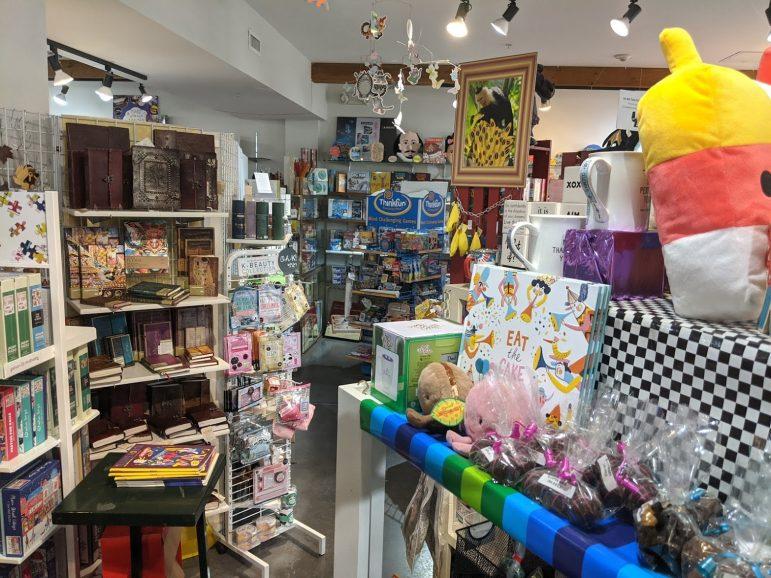 Where'd You Get That co-owner Michele Gietz also noted a younger crowd in Williamstown over the summer. The season has turned out better than she thought for her gift and toy shop, largely because of the young families who have come to town to ride out the pandemic or simply stay over for a long weekend of hiking and swimming in the great outdoors.
"We have tons of young families with children," she said. "I haven't seen this many children in this store in a long time because it's usually the theater crowd."
While fewer people have come through the door, sales per person have gone up "dramatically," Gietz said, and the increased sales per person have started to make up for the reduced foot traffic on Spring Street. The gift and toy shop co-owner also found an advantage of her own early in the crisis, as people young and old were looking for activities during quarantine. She acted quickly on her store's longtime strength in jigsaw puzzles.
"If you came in you'd see we have them practically stacked to the ceiling," she said. "I know how to get them, I've been around in the business long enough."
Though happy to have kids running around her store again, and yet to have any problems with families not wearing masks, Gietz granted that she was not without reservations about the rise in regional tourism.
"The concern I have right now is I don't know what's going to happen," she said. "We have a lot of tourism happening right now; it's making me nervous."
Massachusetts removed the 14-day quarantine requirement for seven northeastern states at the end of June, and six have remained on the list of lower-risk states throughout the summer. The museums opened in early July to a profile in The New York Times, and the Chamber of Commerce embarked on a social media campaign the same month that promoted the northern Berkshires as a safe place to travel.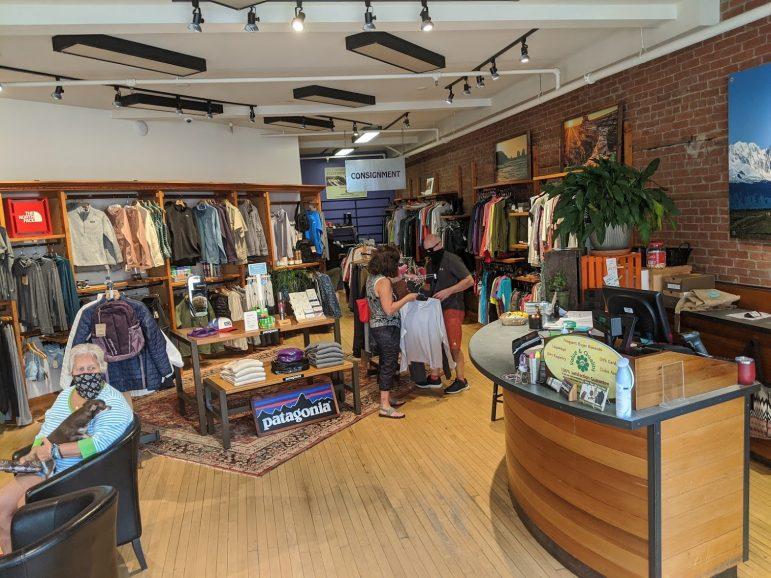 Some travel related to the College has also picked up, even as the Office of Admission remains closed to the public. Prospective students and their families have been visiting campus, and they have been walking down Spring Street in search of information.
"I get more families, probably two to five families a day, that are coming to look at Williams," said Beth McLean, the co-owner of Nature's Closet. "'What's the town like? What are the kids like? What do they do?' We have now become even bigger ambassadors for Williams College than ever, and I think that's kind of overlooked."
McLean said she "lost everything this summer," but she keeps the Williams website up on her store computer so she can answer questions and look up statistics. One family recently wrote her a thank-you note which told her that she made their decision easy. She does not ask for the College to fix every problem — she knows the College is "busy putting out its own fires" — but for a little more recognition for small businesses in the future.
"You're doing the college tour, don't bypass Spring Street," McLean said. "Take a family down Spring Street and show them that this is a community."
Students' return to campus brings excitement, apprehension to town
The College has done much to ensure that students can safely shop on Spring Street when they return to campus. An Aug. 6 email from Dean of the College Marlene Sandstrom informed students that they will be quarantined in their dorm rooms until they receive two negative COVID-19 tests and that they will be prohibited from leaving campus through at least September. A map sent in an Aug. 22 email clarified that Spring Street was considered on campus.
The measures fit within a pattern of earlier efforts by the College to reassure town residents about its reopening. Chamber of Commerce Executive Director Sue Briggs said small business owners gained a greater sense of confidence after the College held a town hall for the community in July, similar to the online sessions for parents, students, faculty and staff held two weeks prior. Community members appreciated the chance to hear directly from College leaders exactly what their plans for testing and social distancing were.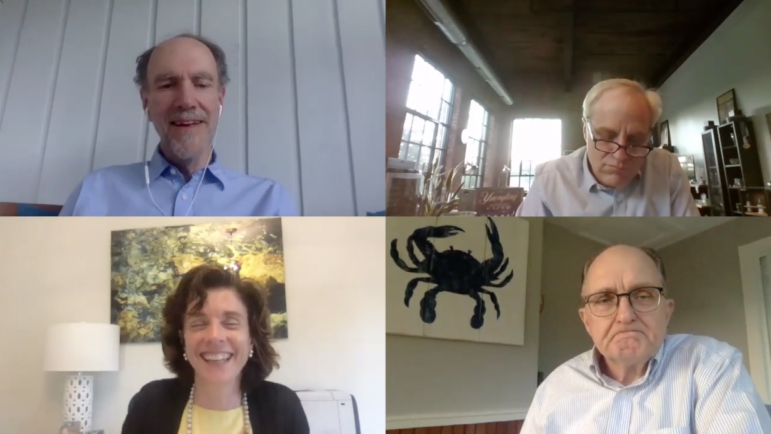 The initial announcement that the College was allowing students to return to campus was met with a mix of excitement and apprehension. Feelings have only grown more conflicted as reports of cases at universities and schools across the country have surfaced.
McLean elaborated on the dilemma that many small business owners are wrestling with. She said she was "super excited" as a business owner for students to return, though she tempered her expectations for the semester, knowing that parents would not be visiting for Family Days or staying in town when they drop their kids off.
"The students will help the Smoothie Spot, but students don't really come in and buy $100 jackets, their parents do," she said.
As an individual, she felt more uneasy. McLean said in a mid-July interview that she expected an outbreak among students arriving from all over the country and feared that infections would spread into the town population. She thought of her own multi-generational household.
"My mom's at home dying of cancer… Do I want an influx of people coming into town?" she asked herself.
Gietz at Where'd You Get That expressed relief that the College, which has one of the largest endowments of any small liberal arts college, has the resources to attempt an in-person semester and closely monitor infections among students through testing. She also underlined just how much small businesses needed students to act responsibly.
"We really, really, really are counting on the students to do their part and take care of each other," Gietz said.
If the College contributed to an outbreak and cases started to rise in the northern Berkshires, the appeal of the area as a "safe place" for young families and regional tourists to enjoy the outdoor activities would instantly disappear. Gov. Charlie Baker might have to impose a second shutdown, a possibility he has not ruled out.
Gietz described how she had to consider the probability of another shutdown when making her orders, an estimation that McLean also talked about needing to calculate.
"I've got to buy with the intent that if we get shut down again, can I sell it online?" Gietz asked. "You try to sell journals online. It's so difficult I can't even begin to tell you."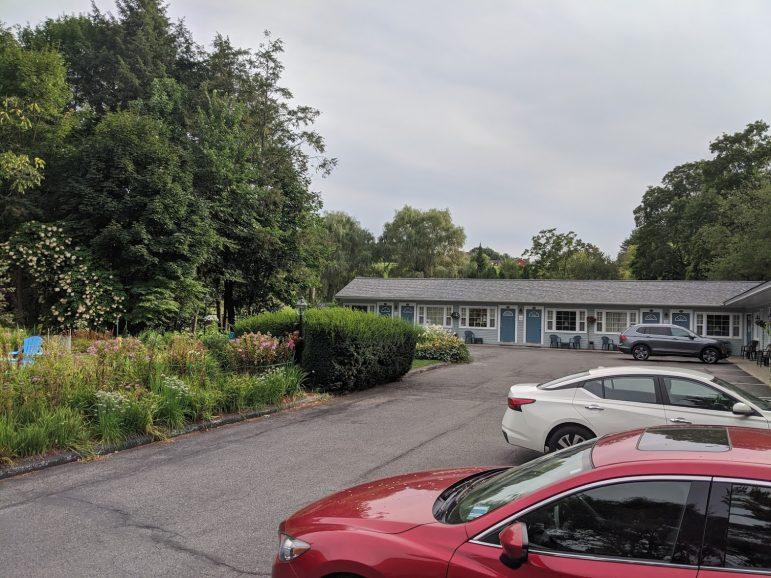 The Maple Terrace innkeeper Malhotra, who will not immediately benefit from the College convening an in-person semester without large events like Family Days or intercollegiate athletics, said he was not optimistic about the fall or the winter. Many leaf-peepers, he said, are out-of-country tourists from European countries who are not permitted to enter the United States. He did not think NESCAC championships were likely to occur in the winter either.
In order for a recovery to reach his motel, Malhotra said that the confidence of travelers concerned about their health, particularly retirees and older travelers fearful for their lives, has to come back before anything else.
He offered an alarming prediction, borne out of years of experience in the lodging industry and familiarity with the local economy, if the pandemic is not brought under control. "If this drags into next year, lots and lots of small businesses will go out of business, especially lodging and restaurants that are solely dependent on tourists," Malhotra said.
In the meantime, small businesses are still struggling to bring back their employees. President Maud S. Mandel wrote in her March 19 message on the local economy that "by furloughing people as opposed to laying them off, [the company that manages the Williams Inn] is committing to recalling employees to their jobs once the Inn is able to reopen." Cory Amman, the sales and marketing director for the Williams Inn, told the Record that the hotel, which has reopened, has not yet been able to recall all of its former employees.
"We are still committed to being able to recall our team members as business demands are warranted, but admittedly it is a much slower process than any of us would like," Amman said.
McLean anticipated a slow process for bringing back her former employees at Nature's Closet as well. With the reduction in foot traffic, she's not sure if she will be able to rehire all of them. She said she hopes that as students return to campus, they will find something for them on Spring Street, as every little bit will help.
"I personally never shop anywhere else if I can get it on this street," McLean said.
The Chamber Executive Director Briggs expressed the same hope and reflected on what life in Williamstown has been like the past six months without students.
"It's lonely, and we're really looking forward to just having the energy back," Briggs said.