Williamstown without students: Cultural institutions emerge from closure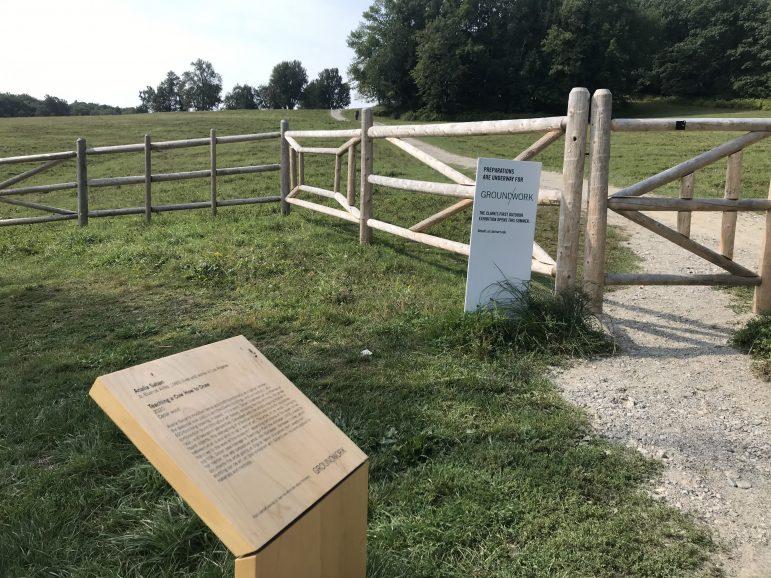 The following is the second part of a four-part series on how small businesses, cultural institutions and local government in the Purple Valley responded to the COVID-19 pandemic in spring and summer 2020. The first part is available here. 
The continued limbo of the large cultural institutions in the northern Berkshires, which needed to wait for phase three of the Massachusetts reopening, added to the uncertainty of small businesses. The Clark and Massachusetts Museum of Contemporary Art (Mass MOCA) both closed on March 14 and remained shuttered through the spring. The long months without visitors took a heavy toll on both museums.
At Mass MoCA, Director of Communications Jodi Joseph said that 70 percent of the annual budget usually comes from museum admissions, concert tickets and concessions — all in-person revenue sources.
"Like everywhere else, I imagine the extended economic impact of the crisis will affect the museum for years to come," Joseph wrote in an email to the Record in July.
The Clark is hardly better off — similar to Mass MoCA, the shutdown impacted its revenue far beyond the loss of admission fees. The museum lost income from the museum store, special event ticket sales and food service operations, while the pandemic also hampered its efforts to fundraise from donors and add new members.
"Although we don't disclose specific figures, it's clear that the Clark, like virtually all museums across the nation, has been adversely affected by the pandemic shutdown," said Director of Communications Vicky Saltzman. "Our budgets and planning will reflect that impact for the next several years."
A large-scale installation with works from six contemporary artists, Ground/work was originally scheduled to be completed in late June but is now expected to open officially October 6. In the meantime, visitors can view five of the six projects that are already on display across the Clark's 140-acre campus. Olivier Meslay, Hardymon Director of the Clark, said that guests over the summer enjoyed seeing the pieces come together.
"Watching Ground/work grow over several months is certainly not what we originally envisioned, but we have happily adapted to the current circumstances with resilience," Meslay said. 'I know many of our visitors have found this to be a fascinating glimpse into how exhibitions are made."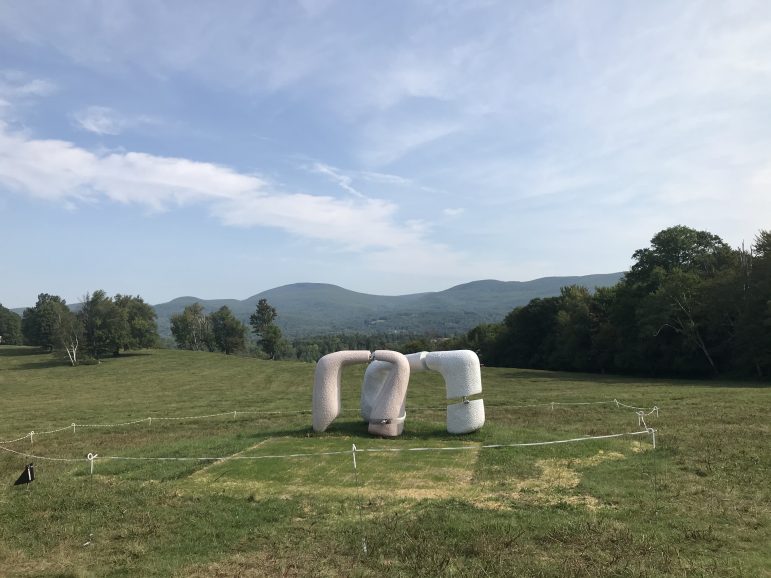 In addition to financial losses, the museums also lost progress on many of their curatorial projects as a result of COVID-related restrictions on international travel. When the Clark closed its doors in March, the museum issued an internal travel ban for its staff members, and the movement of works of art soon ground to a halt worldwide. The disruption forced the postponement of two exhibitions to summer 2021 and a delay in the opening of the first-ever outdoor exhibition at the Clark, Ground/work.
While the museums began readying for the logistics of reopening almost the moment they shut down, they also considered whether and how to create online experiences that would bring art to audiences at home. The Clark decided not to present whole remote exhibitions, but the museum launched "Clark Connects," a video series featuring staff members sharing information on a variety of topics related to its collections, as well as an array of "at home" projects including puzzles, drawing activities and quizzes.
"These projects gave us fresh ways to engage our visitors and audiences and we recognize that they have also opened new opportunities for us that we will continue into the future," Saltzman said.
Meanwhile, Mass MoCA did not roll out any online programs after careful consideration. As a 16-acre site listed on the National Register of Historic Places, the museum did not want to separate the experience of appreciating its campus, a complex of 19th-century mill buildings, from viewing its collection of contemporary art.
"We took a pause and, recognizing the very place-based nature of our institution, have not rushed to offer virtual programming," Joseph said.
Fortunately, in-person visits to both museums are now possible: Both announced their plans to resume service on July 12, following the state's transition to phase three of the reopening plan one week prior.
The reopenings by no means signal a complete return to normalcy. Public health measures –– such as wearing masks, social distancing and limiting the number of indoor guests –– serve as a reminder of how COVID-19 has changed and will continue to change the way cultural institutions operate.
Joseph noted that visitors have now become "partners" in minimizing the risk of exposure. "Visitors knew how to comport themselves, with our staff and with each other, and seemed truly appreciative to be among other people (at a distance!), experiencing art," Joseph said.
She added, "As a visitor from Boston remarked to me after her Saturday morning visit, 'Visiting MASS MoCA felt like the first step in a return to normalcy.'"
The third part of the four-part series will be published the morning of Saturday, September 12. 
About the Writers
Stephanie Teng, Executive Editor
Stephanie Teng '23 is a political science and psychology major from Saint Louis, MO. She is an executive editor for sports. She previously served as...