Haystack monument defaced, perpetrators unknown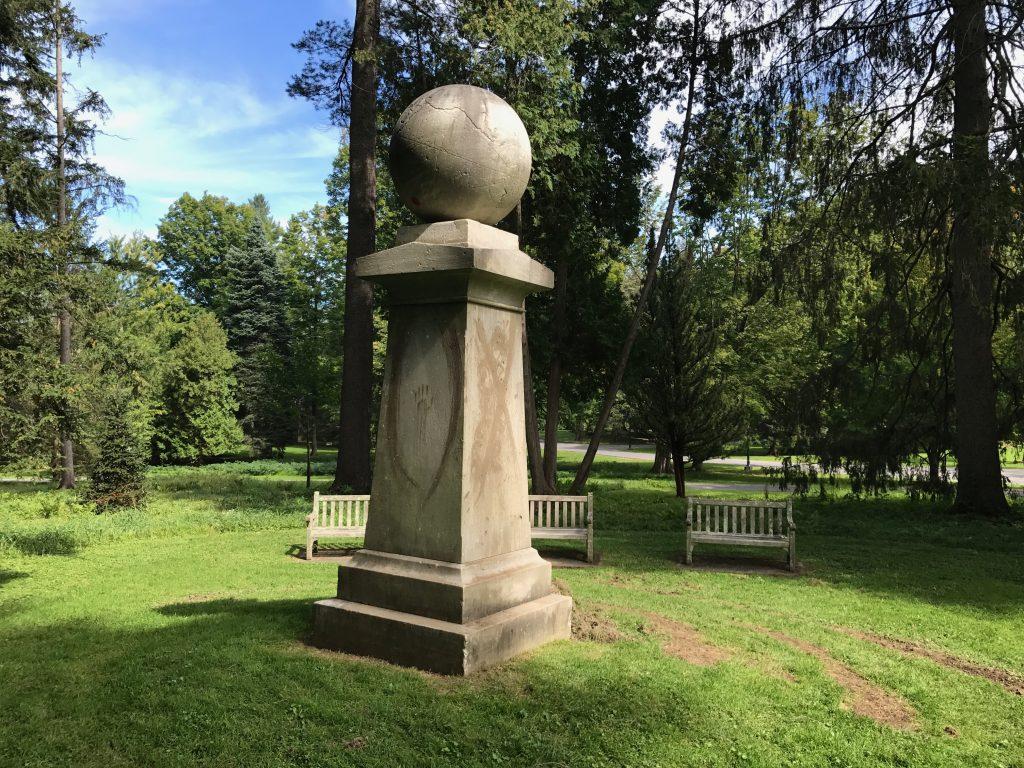 On or prior to Sunday afternoon, some unknown person or persons defaced the Haystack Monument and the surrounding grass area outside Mission Park. At 12:36 p.m. on Sunday, three Campus Safety and Security (CSS) officers responded to a report of the defacement from four visitors to campus, who stated that they were members of the clergy. Three concentric, semicircular trenches were carved into the ground between the Haystack Monument itself and the benches which face it. Additionally, dirt was smeared on the sides of the monument. On one side, a handprint of dirt was enclosed by streaks around it forming an oval shape. Besides the dirt, there did not appear to be any physical damage to the monument itself. CSS has not yet been able to determine who defaced the monument, when it occurred or the potential motive behind it.
"We are unsure if this is a prank or an act of vandalism and have no further information to share," Director of CSS David Boyer said. The Haystack Monument commemorates the 1806 meeting of a group of Williams students who would go on to later found the American Board of Commissioners for Foreign Missions (ABCFM). ABCFM was a major Christian missionary organization throughout the 19th century, sending missionaries to China, India, South Africa, Hawai'i and various North American indigenous nations. The name of the monument comes from a story of the students taking refuge from a sudden thunderstorm underneath a haystack. The name of Mission Park also comes from their meeting.