Incumbents win competitive Massachusetts primaries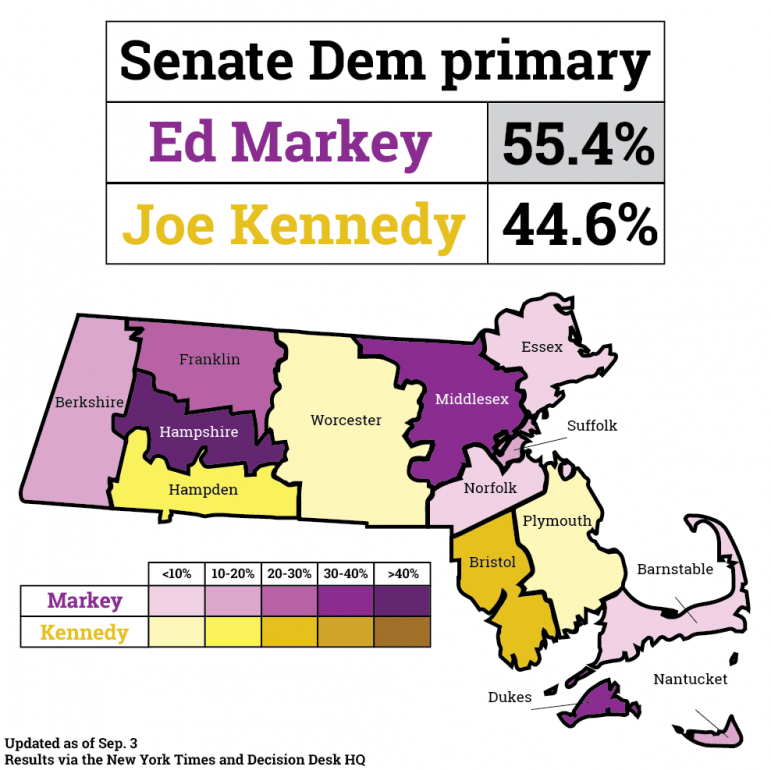 After a long and turbulent primary season, two incumbents representing Western Massachusetts — Democratic Sen. Ed Markey and Democratic Rep. Richard Neal — were re-nominated on Tuesday night. They defeated Rep. Joe Kennedy III and Holyoke Mayor Alex Morse, respectively.
Markey, who was elected to the House in 1976 before rising to the Senate in 2013, was widely perceived as the underdog for much of the campaign against Kennedy, a four-term representative and the grandson of the late Robert F. Kennedy. But after many left-wing groups consolidated around Markey in the late summer, he sprang into the lead and kept it. Markey ultimately defeated Kennedy 55-45 percent.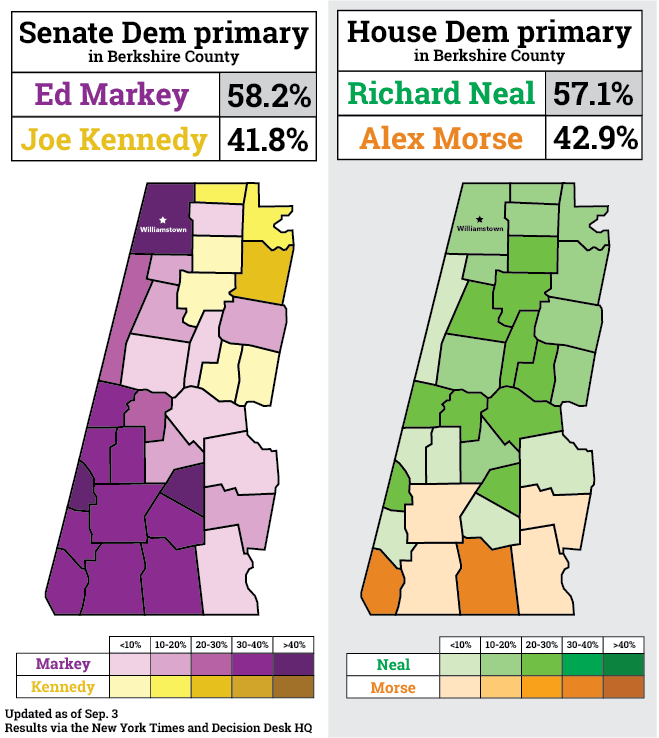 Meanwhile, in the Western Massachusetts-based 1st district, moderate 16-term Rep. and Chair of the House Ways and Means Committee Neal faced a stiff challenge from Morse, who charged that Neal had grown out of touch with the district. Ultimately, Neal's message of consistency and results shone through; he led Morse 59-41 percent.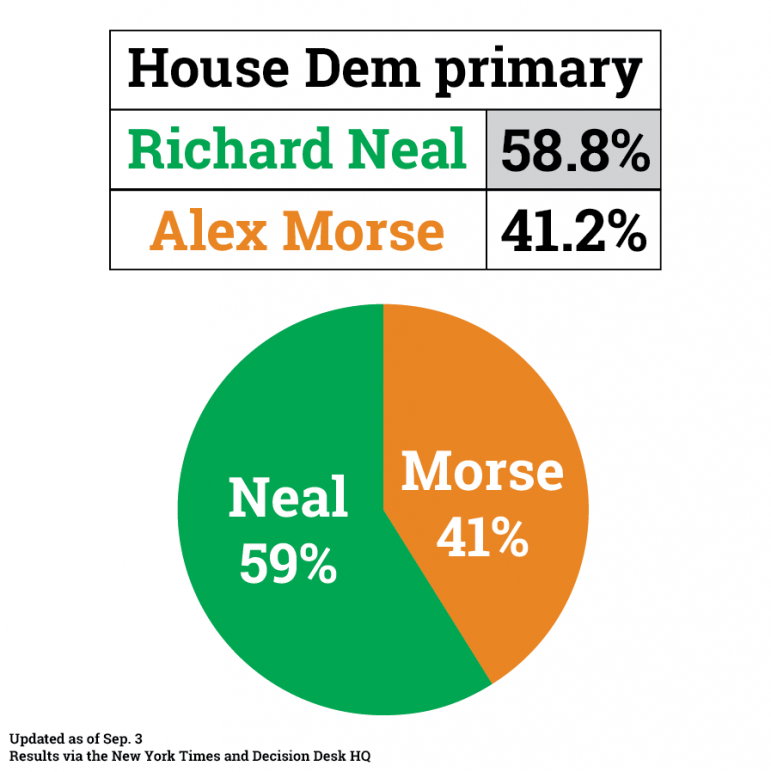 The results in Williamstown largely paralleled the statewide totals: Markey won the town 76-24 percent, while Neal pulled out a win 56-44 percent. Next door in North Adams, Neal handily carried the town 60-40 percent, and Markey narrowly won it 52-48 percent.
Elsewhere in Massachusetts, incumbent House Democrats Seth Moulton and Stephen Lynch easily defeated their more progressive challengers, while the open House seat vacated by Kennedy was won by Newton City Councillor Jake Auchincloss.