LOCAL Consignment & Boutique opens its doors on Water Street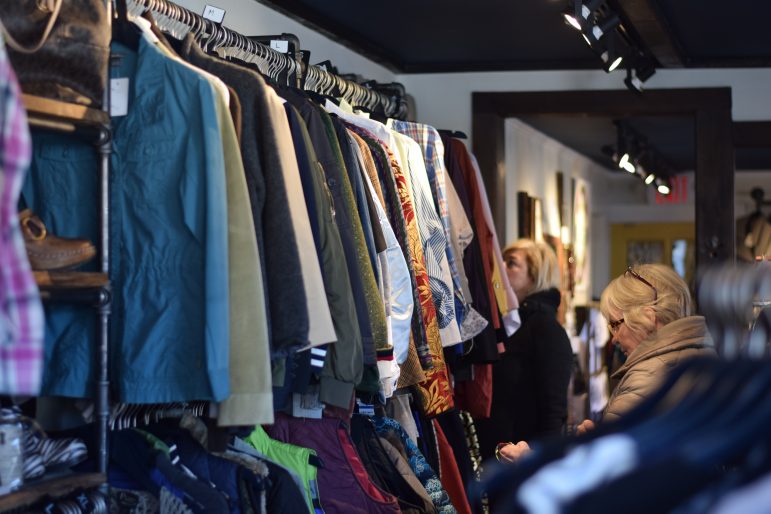 Specializing in women's clothing, jewelry, unique trinkets and gifts, LOCAL Consignment & Boutique is the latest addition to Water Street. Though small, the boutique is filled with an eclectic mix of vintage and barely-worn clothing and shoes, covering everything from workout wear to business-casual outfits. LOCAL is a one-stop shop for those wishing to mix up their style at an affordable price.
Hannah Reinhard, the store's owner, explained her vision for LOCAL and how it could benefit the College community. "My whole concept here was: There is no place to shop here in Williamstown," Reinhard said. "Even going to North Adams, there aren't that many options. I mean, the only place really in the Berkshire Mall is Target now."
LOCAL seeks to fill this gap while also supporting local artisans and jewelers. In addition to clothing, LOCAL is home to illustrations and works by local artists Natalie Criscione and Zoë Doucette. Criscione's pieces, which sell for $50 apiece, are mixed media on canvas, "inspired by the need for extra sparkle now and then." Additionally, Doucette's colorful and quaint illustrated cards are for sale in the back section of the boutique.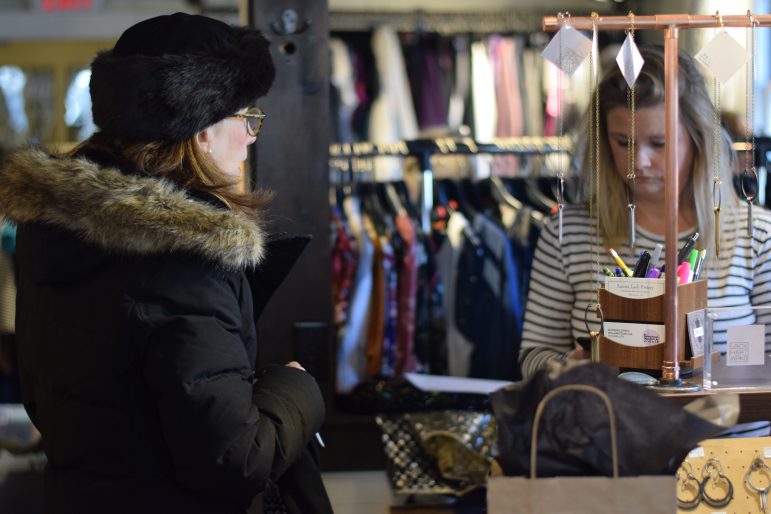 LOCAL's proximity to the College has created opportunities for students to connect with and make use of what the store has to offer. Especially as graduation inches closer, with more and more students preparing for summer jobs and internship opportunities, Reinhard highlighted that students can come to the boutique to build their business attire wardrobes at a reasonable price.
"We will dress you up for an interview or for jobs," Reinhard explained. "We have everything from coats to dress pants to tops to fun shoes to really get you guys excited and ready for the world."
While one can definitely visit LOCAL to buy an item of clothing or an accessory, it is first and foremost a consignment store, meaning that members of the community can sell their new or gently used clothing to LOCAL. The store accepts any kinds of consignments from members of the community as long as they are in good condition. Luckily, the charm of consignment is timeless. Thanks to the rising popularity of the Netflix series "Tidying Up with Marie Kondo," the boutique encourages "discard[ing] everything that does not spark joy," with the added benefit of earning a little extra cash.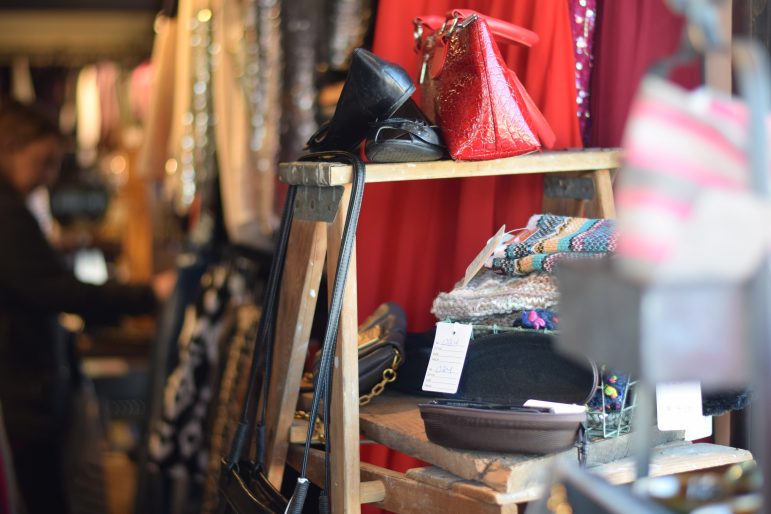 Looking forward, Reinhard and Cristina Stuebner, the store manager, are hoping to build closer relationships with students from the College and to offer more exciting services. In fact, Stuebner offers makeup services, which Reinhard hopes to transform into a full-package deal for special occasions. "Hopefully it will be a one-stop-shop for when you guys have a spring dance or things like that," Reinhard commented.
Reinhard does not see LOCAL as a competitor to any other stores on Spring Street. "I want my own twist on things. I'm trying to bring in something that we don't have in this area," Reinhard said. In fact, in the next few weeks Reinhard is hoping to start selling sunglasses distributed by Blenders Eyewear, a fresh and vibrant brand from San Diego, Calif.
Though barely three weeks old, LOCAL is already bustling with energy, potential and a growing number of consignors every day. A new boutique with clothes, jewelry, artwork and a tray of mimosas on Sunday mornings: What's not to love?
LOCAL is open Wednesday and Friday 10 a.m.–6 p.m., Saturday 10 a.m.–4 p.m. and Sunday 10 a.m.–2 p.m.