Ben Mygatt '20 has played violin for over a decade, and he is just getting started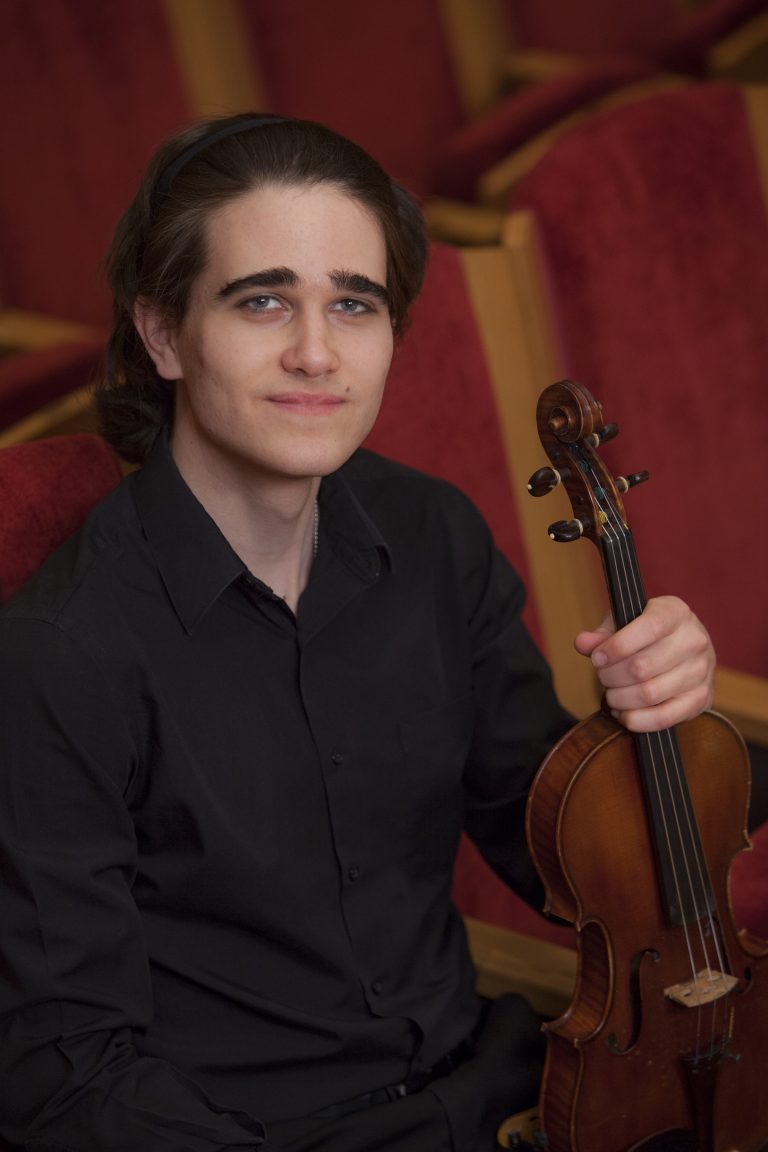 For over a decade, Ben Mygatt '20 has honed his craft as a violinist, and he has no plan to stop anytime soon.
Starting on the violin at age three, the North Carolina native says that it took him a few years to develop an appreciation for the instrument.
"I didn't really get into it until I was 11 or 12," he said. "At that point, I started practicing more and the interest grew from there."
It was later in his educational career when his enjoyment of the instrument fully evolved into a passion. 
In middle school, Mygatt joined a youth orchestra, strengthening his interest in classical music. 
During high school, he began playing in a string quartet, an experience that was fundamental to his musical education.
"I started playing in a string quartet and that became my primary focus and still is my primary focus," Mygatt said..
This focus was one he carried with him through his years at the College.
During his freshman year, Mygatt started the Axxea string quartet and has played with the group for the last four years. 
One highlight of his musical career was when Axxea played in the Intercollegiate Chamber Music Festival at Columbia University during his sophomore year.
The experience brought him in contact with musicians from all across the country and from all types of institutions. He also found that it contextualized his musical experience and gave him a new perspective on the professional music world.
"[It] was a very informative experience in terms of going to that New York environment.… It was very different from at Williams," he said. "It was really useful in terms of knowing what [the broader musical world] might be like and knowing that it [is] an enjoyable experience."
After graduating, Mygatt plans to continue studying music in Switzerland at the Bern University of the Arts, an experience he says will build upon his undergraduate music education. In particular, Mygatt is looking forward to the opportunity to learn from violinist Corina Belcea, the first violinist of the Belcea Quartet.
"I think it's significant that she's in [Switzerland]," Mygatt said. "The style of playing there is quite different from the general style of playing here in the states" 
For Mygatt, this chance to experience many styles of playing is integral to his growth as a musician. 
"It's something very valuable for any musician to be exposed to," he said.
In looking back at his time at the College, Mygatt reflected on the unique opportunities he was able to experience. In the Axxea Quartet's first year, the group played with the College's Artist-in-Residence in Orchestral and Instrumental Activities and Director of the Berkshire Symphony Ronald Feldman, a once-in-a-lifetime experience for Myatt.
 "That sort of experience, of playing with a musician who's been playing for 50 to 60 years, was invaluable," he said. 
"That could not have happened had I gone to a different school."