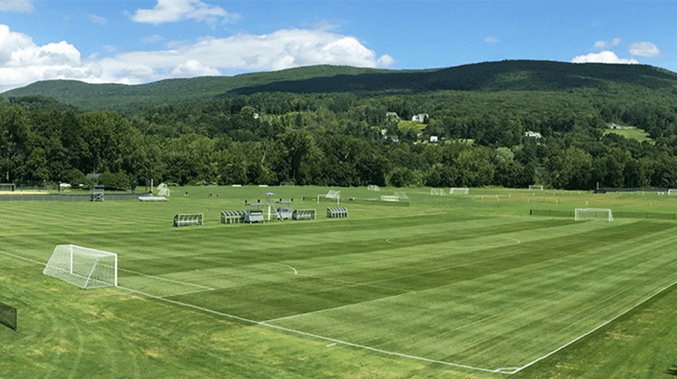 Last week, the NCAA released guidelines for the re-opening of collegiate athletic programs, following the cancellation of the spring 2020 season due to the COVID-19 pandemic. As the College's administration weighs potential on- and off-campus options for the coming fall semester, what Eph athletics could look like in a post-COVID-19 world remains unclear.
Firm plans for athletics cannot be made until the College decides when and how students can return to campus, accordiing to Athletic Director Lisa Melendy. "So we are working out different approaches awaiting college decisions and the various possibilities that might be in play in the fall," Melendy said. In an email to students in April, President of the College Maud S. Mandel announced that a decision will be made by July 1.
Melendy and her colleagues have been considering many potential options in conjunction with the new NCAA guidelines, which outline a three-phase resocialization plan. "We are developing models reflecting the various phases as we are unsure what phase we will be in when students return to campus," she said.
The matter of when athletic competitions can resume, however, depends on more than just the College's decision on whether to reopen campus in the fall. Due to the nature of collegiate sports, other Div. III and NESCAC institutions would also have to resume their athletic programs in order for Eph teams to do so. Melendy mentioned that she attends weekly virtual meetings with other NESCAC athletic directors "to discuss possibilities and to think about how we might work together and support student athletes with returning to athletics."
Ultimately, Melendy said, all plans for how athletics might resume involve making key adjustments to better adhere to the protocols outlined by the NCAA. "The phases emphasize safety protocols including proper hygiene, social distancing, and personal protective equipment," she said.
In addition to athlete-centered precautions, Melendy added that public sporting events may also look different than in prior seasons, explaining that "questions would remain about the size of events and whether or not spectators would be allowed."